Workbench organization isn't just important for looks. It makes projects easier to start (and finish) and reduces time spent hunting for tools and supplies.
In this guide learn how a few minutes time will have your bench upgraded from messy to tidy with easy to use products like:
Finally, remember an investment in organization will allow you to focus time on your projects. And not cleaning up.
Read more:
Workbench Organization Solutions
Organizing a bench is always a job. From woodworkers storing glue bottles and clamps off the bench to automotive enthusiasts looking for wrench and hammer storage the challenge of a clean bench is constant.
While some benches have walls that can be used to quickly move tools upwards, others are limited by existing storage or wall space.
But remember, as a popular tool supplier notes, a key to storage must be to improve access and use of your tools. Otherwise, a cleaner bench with hidden tools might just defeat the purpose.
While a woodworking enthusiast will know what is best to move their tools off the bench, a homeowner might not know exactly how to best clean the bench.
To help decide what types of storage are best its easiest to look at storage according to:
Mass tool storage like found with pegboard organizers
Screw and small part storage
Drawer based storage solutions
Tabletop organization solutions
Cordless tool storage
Hammer and hand tool storage solutions
Large Bench Organization Systems
For an excessively cluttered workbench a solution larger than just a new bolt organizer is the first step. And, for larger systems the options are usually to:
Go up and use the overhanging wall
Utilize a tool chest to offer more storage space in a smaller footprint
Or, look to go under the bench with portable toolboxes or organizers
Pegboard Wall Organization
If you haven't shopped for pegboard in awhile you'll be happy to know there are more than the brown MDF solutions on the market.
In fact, there are countless variations of metal pegboard, pegboard storage systems and shelving. These racks are the best bench organization solutions as they can support simple hooks to complex shelving and even storage bins.
Read more: Pegboard Organization Systems for Workshops
How can you move tools off the bench if your space is limited and pegboard isn't an option? Many workshop organizers will turn to magnetic bars that will quickly hold tools in just about any order.
With support for tools up to about 5-pounds (varying by manufacturer) this is a simple solution to organizing your workbench. 
For many garage organizers one goals is less clutter. Which, for many, means hiding tools instead of more prominently hanging them on the wall. 
The solution? Bench organization doesn't have to keep tools on the bench. Instead many turn to a pre-made wall cabinet offers up a cleaner bench AND less visual clutter.
The simple fact of any organization project is surface area wins.
And when wall or other storage isn't an option, the best on-bench solution can be to triple (or more) the available surface area with a compact tool chest.
Advantages of these portable storage options:
Sliding drawers
3-4x surface area is common
Hides clutter but makes tools easier to access
Tools can be taken quickly to a jobsite or elsewhere in the house or garage
Sliding Steel Storage Shelves
Creating four times the storage while using the same area of your workbench is always attractive. But while many solutions hide your tools and storage bins a sliding shelving unit will allow for quick visual access.
Screw & Small Part Organizers
Almost every workbench is guaranteed to have a supply of screws.
And most benches have both of the following:
New screws in boxes with dozens or hundreds left to use
A can, jar or jug of mixed old screws that hope to be used some day
Combined with nuts and bolts, automotive parts or other small items and any bench is cluttered without a proper small parts organizer.
Professional Screw and Part Organizer
Serious workshop enthusiasts can all agree on one thing: flimsy plastic pullout bins don't work. And from screws to automotive parts high dollar valuables require secure storage.
The solution?
A professional grade, portable storage system that can grow to your needs. And by taking screw bins off your workbench and making them available on a shelf or under the bench you'll have quick access. 
Parts Organizer On The Wall
For economical storage of larger bolts, drill driver bits and screws a wall based organization bin will tuck under almost any overhead storage or cabinets.  While these can be purchased in many forms, a wall based solution will free up valuable bench space. And allow for easy visual access to what's stored inside.
Lastly, this type of workbench organization can be inexpensive. But for large workshops the sky is the limit on size (and cost) of organization bins.
You already know this but every bench or drawer has dozens of drill bits jumbled into a pile. 
From one-off concrete drill bits that you'll maybe use again to piles of spade bits for drilling holes in wood these bench and drawer cluttering bits always need organization.
Professional Drill Bit Organizers
For machinery shops or anyone with an excessive collection of drill bits then a dedicated organizer will bring order.
While it's possible to find a home for bits back in the organizer they came with it can take up more storage space. Which makes an organizer that puts everything in sequential order, supports different types of drill bits and is stackable on top of other tool chests an attractive solution.
While most workbenches will have drawers to store supplies and small tools they can quickly fill up. And after a successful workbench organization having quick access to screwdrivers, pliers and drill drivers is important.
While a pegboard organizer is often the best solution, for quick on-bench organization there are a number of organizers to consider that will make your commonly used tools easy to access.
Hand Tool Workbench Organizer
If additional wall or drawer storage isn't an option, then one of the next best solutions to organizing a bench is to replicate a pegboard organization system.
Screwdriver and Hammer Storage
Rounding out the most common tools found on top of a workbench, using either pegboard organizers or a simple rack like shown above a hammer organizer will make sure your tools are off the benchtop.
While most woodworkers will simply build a cordless tool rack for their tools its not always an option for automotive or casual DIY'ers. Which makes a rack to store your cordless tools off the workbench a simple way to clear up a lot of space consumed by these tools.
Drawer Liner to Keep Sliding Tools in Place
With most benches having drawers the best workbench organization tactic is to make better use of the drawers.
But, in most benches, the drawers are made of metal and extremely slippery. Which means as you close the drawer your best-laid organization plans shift around. 
As found in most high quality cabinet storage the simple solution is to custom cut better drawer liners. Not only will they stop sliding, they just make the drawer look better. 
Workbench Upgrades and Storage Ideas
After all the workbench organization is done a few final touches are needed to make everything usable.
While upgrading a workbench can be another project, a few keys to consider:
Upgrade lighting to make sure anything newly stored in a drawer is visible. Or, if cabinets were installed over benches, that light on the bench was not lost.
Labeling everything will help quickly locate the screws, tools and other parts that were tucked away.
Prioritizing a separate tool chest as a future upgrade if your final storage solution is at capacity.
Frequently Asked Questions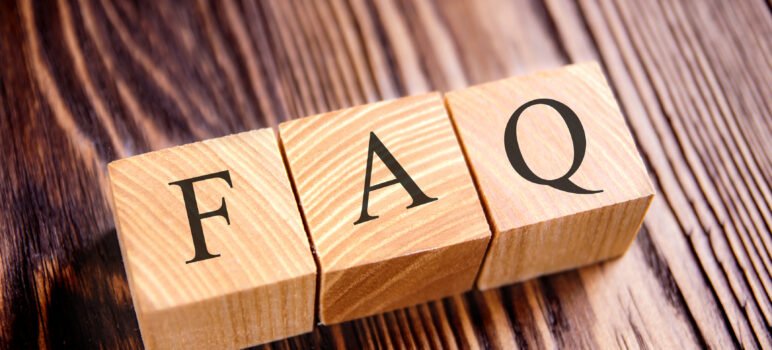 How do I organize my workbench?
Organizing a workbench starts by maximizing the space on the bench. But then considers what storage areas can be created above, below and to the side of the bench. Focusing on organization for ease of use, visual tidiness and fast clean-up will help with usability.
How do you organize a workbench drawer?
Organizing a workbench drawer starts from the bottom up. First, if your drawer doesn't have a non-slip liner than install one of these readily available pads for non-slip storage. Then, consider part bins to separate screws and small parts. Lastly, custom making or buying dividers for larger tools will allow quick storage and access.
How do I organize my messy tools?
The best way to organize messy tools is with pegboard or a tool chest. By making tools visible and with their own defined space they will be easier to see, access and use.
With a little planning workbench organization can be a project that finally cleans up the bench for what it was intended for. Because the number one inhibitor of starting workshop projects is the time spent cleaning up the last project to start the next one.
About the Author
Latest Posts
Eric has been a professional woodworker for over thirty years and has worked in small cabinet shops making everything from kitchen cabinets to hand-made furniture. Now working from a home woodworking shop Eric is sharing his passion for woodworking, tool advice and how-to knowledge from his Minnesota-based woodshop.