Learning how to upgrade drawer slides for kitchen cabinets and furniture is as simple as picking the right drawer slide, rear mount brackets and a jig to accurately install them.
First, replacing drawer slides is a project most woodworkers can easily tackle. 
But for homeowners new to the mechanics of a drawer slide its best to do a little research and understand the basics. While drawer slide upgrades are a very doable DIY project, there are a few tips and tricks you'll need to know before starting.
In this article learn:
How to Upgrade Drawer Slides
After years of abuse most drawer slides will eventually wear out. 
And while there are many styles of drawer slides there are usually just a few options in drawer slides to choose while upgrading. 
Steps to upgrade existing drawer slides:
Measure existing drawer depth and space on each side of the drawer
Choose a drawer slide that matches the current mount
Remove old drawer slides
Attach new slides
Install and level the slides
Choosing Replacement Drawer Slides
The first step in upgrading drawer slides is to pick the right mount of drawer slides.
Seems simple right? Well, consider the following:
Bottom mount slides are screwed to both the bottom edge of the drawer and the side of the cabinet
Undermount slides are invisible and cannot be seen
Side mount slides mount as you would expect (on the side)
How to choose? Well, in almost all cases you'll want to go with soft closing side mount slides. Since side mounts can replace most bottom mounts and (obviously) current side mounts they are the most popular slide for DIY'ers.
Not sure what slide might be best? Check out these two popular side mount options:
Lastly,
undermount slides are best
purchased as a direct replacement of the existing slide. Since this type of slide can require custom holes and mounting they are the hardest type of drawer slide to upgrade and replace.
Choosing THe RIght Hardware When Upgrading Slides
While there is no exact count, roughly half of cabinets and furniture are frameless. And the other half are face frame. 
How does this play into drawer slides?
Well, for frameless cabinets the drawer slide is screwed directly to the side of the cabinet.
But on a face frame cabinet the drawer slide is attached to the rear of the cabinet. And the best solution is to use a rear mount bracket like the Promark Bracket for all side mount drawer slides.
Use a Drawer Slide Jig For Replacing Drawer Slides
While woodworkers know that a drawer slide jig is a must for drawer slide installation it isn't obvious for a first-timer.
Why use a jig? Well, consider:
Drawer slides must be perfectly 90-degrees to the face of the cabinet
Free-handing the front and rear screws (or brackets) is possible but inaccurate
And inaccurately installed drawer slides will bind, pinch or possibly break.
The solution? Make sure to pick up the popular Kreg jig available on Amazon for your project. You'll thank yourself later.
Best Drawer Slides for Kitchen Cabinets
Blum Tandem Plus Blumotion
Last update on 2023-01-26 at 15:13 / Images from Amazon
The Blum Tandems are my favorite drawer slide and have been time tested to deliver a lasting value. If you are building new cabinets or drawers, or just choosing upgrades for a kitchen, you'll enjoy the smooth closing action of these slides. As an under mount slide you won't see them once installed.
But my favorite feature? Once the drawer is about 2/3rd's closed just a little push is needed and they firmly close automatically.
If you are upgrading existing drawers, though, these may not be for you unless you are replacing the drawer. Since the Blum's are undermount they require a special drawer design. While a design easy to plan for in new construction, they typically won't fit existing drawers without rework of the drawer.
Have a high end kitchen that calls for features like touch to open? Well, Blum offers the TIP-ON® adapter that offers a hands-free 'touch to open' feature that is compatible with the Tandem slides.
Finally, maybe electric powered drawer slides are that feature you need to complete the functionality of your kitchen with. Well, the SERVO-DRIVE® enables that with power assist for drawers that open with just a touch.
Upgrading to Soft Close Drawer Slides
Soft Close Drawer Slides 22 Inch Cabinet Drawer…
※ Soft Close: The drawer slides equipped hydraulic damper which allows the slides achieve soft close effect. Double spring design make less noise when close and open, create a warm and quiet family environment for you.
Last update on 2023-01-26 at 08:03 / Images from Amazon
The most common drawer slide to use when upgrading is a side mount soft close drawer slide.
First, most cabinets have a 1/2″ of clearance on each side. And, other than heavy duty drawer slides, almost all side mount slides have a 1/2″ 'clearance requirement as well.
If you are replacing drawer slides then these will be a great upgrade to older style drawers or epoxy slides. However, note installation can be tricky especially underneath cabinets and in face frame applications where shim blocks will be needed.
Blum epoxy slides with Rok soft close (replacement)
Last update on 2023-01-26 at 12:13 / Images from Amazon
While I don't recommend these slides for new installations, for renovations or replacing old slides the epoxy slide is a DIY-friendly option.
The epoxy slide has been around for decades. And they will last decades as their design is simple and leverages two large nylon wheels per slide.
And with the combination of almost any epoxy slide and the Rok soft close adapter you can have slow close as well.
But if you are building new cabinets I highly recommend either the Blum or ball bearing slides. There is just no reason to install two pieces of hardware for one job.
Frequently Asked Questions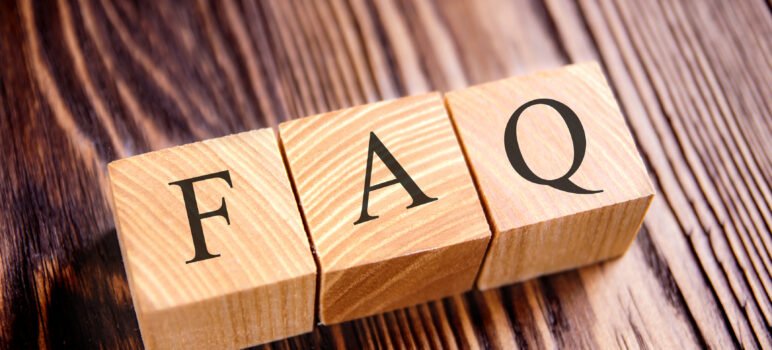 Can I upgrade drawer slides?
Almost all drawer slides can be replaced with either a similar or upgraded drawer slide. While you can't always change the mounting type of a slide, most slides that aren't soft close can be upgraded to have this feature.
How do you upgrade bottom mount drawer slides?
Most bottom mount drawer slides are made to support a 1/2-inch side clearance. And this allows most drawers to be upgraded to a side mount, full extension drawer slide with soft close capability.
Can drawer slides by longer than the drawer?
While it is possible for a drawer slide to be longer than the drawer it isn't practical or safe if it is more than an inch or two shorter in length. Since drawers require a firm number of screws to be installed shortening the drawer length can create issues with reduced weight capacity, binding and possibly drawer failure.
About the Author
Latest Posts
Eric has been a professional woodworker for over thirty years and has worked in small cabinet shops making everything from kitchen cabinets to hand-made furniture. Now working from a home woodworking shop Eric is sharing his passion for woodworking, tool advice and how-to knowledge from his Minnesota-based woodshop.