The best stair tread jigs will let both DIY'ers and professionals achieve a perfect cut on all edges of the tread. But why use a jig? Well, while tape measures are accurate they are ineffective at inside measurements. And not designed to layout angles.
Which makes a stair tread template a must-have for any tread installation project.
So, getting started, stair tread templates are useful for:
Customizing tread size for every tread
Setting up perfect angles with no measurements
Simplifying angles on curved staircases
Reducing waste when treads are cut incorrectly
And improving finished quality 
Our Picks for Stair Templates:
(Accessory) Miter saw protractor:
Last updated on 2023-01-26 at 21:25 // Source: Amazon Affiliates
Types of Stair Tread Jigs
When it comes to stair tread jigs they fit into three general types:
Collins jigs that are the classic jig you supply the center rod
Extendable stair templates that include a telescoping rod
Dual-purpose jigs that are built for stairs and shelving
Which is best for your project?
Well, consider these features when deciding on the best stair tread jig for your job:
Budget matters as jigs start at $25 and go upwards of $250 for a professional unit
Jig quality as lower price jigs feature lower quality jig knobs and screws.
Jig length and optional extensions
Optional shelf layout features including flip-guides (like found on Woodpeckers model) for laying out the back edge
Professional Stair Tread Jig
First, the reason for using a stair tread jig is because you want precision. 
And while a $25 jig will check the box on the two things every jig must do (find the angle, set the length) a professional jig will also:
Have high quality angle control knobs and slides
Use smooth acting, high precision tracks
Extend for both narrow and wider stairs
Provide flip-stops for quick and accurate layout on the tread material
And, lastly, offer up storage cases to project the jig during transport
Basic Stair Template With Rail
While professionals trim installers will opt for a metal rail jig for years of use, for a one-time project there is a cheaper option. 
Key features of an entry level template include:
Adjustable length from 30-49″
Wood or metal frame
End angle from 0-270 degrees 
Classic Stair Tread Template
Why go with a seemingly simpler jig? Flexibility.  While these types of stair tread jigs lack the center rails it is one of the FEW jigs that will support stairs over 49″.
Key features:
Extendable to any length
Re-usable for stairs and other trim projects
Fewer moving parts equals less breaking
Best STair Tread Jigs and Templates
While the best stair tread jig is easily the professional version that doesn't fit every situation or budget. So, to help you find the best VALUE jig there are three jigs we've selected as leading their class of jigs
For either a DIY'er tackling a large, complex job or a professional that will use this jig frequently the Stair Wizard checks the box on all the features.
Included with this jig are:
Support for up to 14-inch tread depth and 53-inch width (30-1/4″ min)
Works for treads and risers
Extensions available for wider stairs
And while this tool is expensive, consider the cost of the wood and being able to skip gap-filling base shoe trim.
As with all woodworking tools there are always options that work great for DIY jobs but don't have the durability for professionals.
Which, for stair tread templates, has created a market for wooden jigs that:
Work similar to the professional unit, but lack the metal components
Include the telescoping center rail for out-of-box use
Check the box on basic features (extend and lock angles)
Since there isn't a dominate brand in this style of template look to user reviews.
In every niche of tools you'll find a manufacturer that has been around for decades. 
And, not surprisingly, for stair tread templates that maker is Collins Tool.  So, for a quality jig that is budget friendly (skip the imitation imports, please) this classic tool will let you layout and cut both your stairs and risers.
All you need is your own 1×2.
Other Tools to Install Stair Treads
As you know, there is more to (possibly) making and installing stair treads. The following tools are also worth considering for the best possible quality.
Track Saw to Cut Stair Treads
When it comes to cutting stair treads there are two methods:
Miter saws set at the appropriate angle
Or, a track saw setup with a track kit
Which is easier? Well, it might depend on your budget and skill but generally a track saw will let you quickly and precisely layout to the mark you've left for the edge. And with less splinters.
Miter Saw for Cutting Treads
It's a surprisingly tough choice when it comes to cutting wood stair treads.
While a track saw can cut anything from 10″ to 72″ a miter saw is generally limited to 10-14″. Which requires a bit of research into the right miter saw (sliding is a MUST) and its cut capacity.
Wood Scribe to Score Cut Lines
While a pencil is a great marking tool, the thickness of the lead creates a bit of an issue with precision.
The solution? A made-for-wood scribing knife that will create a precise line.
And, as a bonus, cut the wood fibers to help prevent chip-out.
Frequently Asked Questions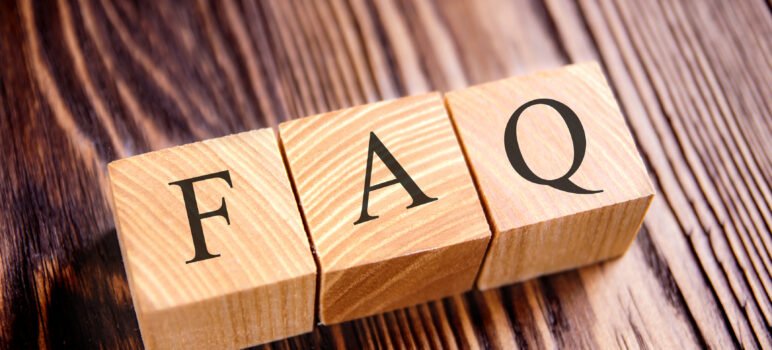 How do you use stair tread jigs?
Stair tread jigs solve the simple problem that tape measures cannot accurately measure inside lengths or set angles. A stair tread jig is used by simply installing between walls, two angled ends set to the angle of the wall and fixed in place. The jig is then lifted out, set on the tread and ends marked.
Can stair tread jigs measure angled staircases?
Yes. Since stair tread jigs have angled ends they can be used for both straight and angled/curved stair treads.
Can a stair tread jig be used for anything else?
Surprisingly yes. Some professional jigs, like the Woodpecker brand, can be used for shelves.
Since a tape measure won't cut it for stair treads a jig is a must for reducing waste and achieving professional results. And while a professional jig is best, there are options for one-time jobs that won't break your budget.
Bestseller No. 1
Bestseller No. 2
Sale
Bestseller No. 3
Bestseller No. 4
Sale
Bestseller No. 5
Last update on 2023-01-09 at 16:40 / Images from Amazon
About the Author
Latest Posts
Eric has been a professional woodworker for over thirty years and has worked in small cabinet shops making everything from kitchen cabinets to hand-made furniture. Now working from a home woodworking shop Eric is sharing his passion for woodworking, tool advice and how-to knowledge from his Minnesota-based woodshop.