While professional woodworkers know what jobs a track saw vs. table saw are best for the simple answer is it depends. For example, a track saw can replace your table saw for cutting down plywood sheets. But for ripping hardwood a table saw can't be beat.
Which means my Makita cordless track saw sees a lot of use sizing plywood, but so does my Sawstop table saw on piles of cherry lumber.
So which saw is best for what job? Well, there are dozens of ways to cut wood, but when it comes to using a table saw or track saw they generally break down into the following:
Ripping softwood or hardwood lengthwise
Cutting softwood or hardwood against the grain
Specialty cuts like dadoes, half laps, angled cuts or box joints
Cutting plywood sheet goods
Sizing large, thick wood tabletops
So how do you decide which saw you need? Well, based on these types of wood cuts and (importantly) the space available in your shop we'll take a look at how each saw cuts.
Last updated on 2023-04-01 at 12:53 // Source: Amazon Affiliates
In the world of woodworking, a track saw is fairly new saw to many woodworkers. 
And, as you can guess, most woodworkers first reaction is that it is simply a circular saw on a rail. While partially true, a track saw offers many advantages:
Precise cuts are made with a perfectly straight aluminum rail
Reduced chips are accomplished through rubber flanges on the cutting rail
Dust collection is optimized with a closed blade
Better safety as the saw blade isn't released from the body of the saw until the safety release is activated
Finished cut quality is almost always better on a track saw unless your table saw has a sliding bed.
Lastly, a track saw requires less lifting: instead of hauling a 75-pound sheet of MDF to your table saw you can simply lay it flat on a styrofoam covered Bora Centipede table and start cutting.
While a track saw is a lightweight power hand tool, a table saw is just the opposite as they range from just under one hundred pounds up to a thousand pounds.
So what does a table saw do different? Well, key features of a table saw include:
Smooth tops designed to support wood during cuts
Fences that accurately set the distance between the blade to allow for repeated cuts
Adjustable blade height and angles for miter cuts
Portable table saws for jobsites
Workshop table saws for garages and shops
Dust collection ports
The Differences: Table Saw or Track Saw
Now that you know the key features of each saw, the real question is what one is best for your workshop. 
We'll cover each of these topics in detail, but the main uses for each saw come down to the following.
Use a table saw for:
Ripping hardwoods or softwoods lengthwise
Angled cuts
Dadoes or grooves
Repeated cuts of the same size
Materials over 2-1/2″ thick
However, use a track saw for:
Cutting plywood sheets
Trimming table tops or doors
Portable tasks on a job-site
While you can make a track saw do a lot of what a table saw can do, the simple answer is the two are designed differently enough that they complement each other. Which, understanding these differences, is why my workshop has both.
Track Saw vs Table Saw for Ripping Boards
When it comes to cutting hardwood lengthwise (e.g. ripping) then the default tool to use is a table saw as it has the following advantages:
Larger motor for continuous duty cuts
The table saw fence offers a way to set repeatable cuts that are difficult with a track saw
Speed as a table saw can cut boards faster
However, if your shop doesn't have a jointer some woodworkers will use a full-length track and track saw to make a straight-line cut to start the board out right.
Track Saw vs Table Saw for Cross Cuts
Most woodworkers will head to their sliding miter saw for any cross cuts in hardwoods and even narrower sheet goods. 
But at times, a track saw or table saw is the go-to tool. In general:
Use a miter saw for standard cuts on hardwood less than 6″ wide
A track saw for crosscutting large boards over 12″ and that are too long or heavy to fit on a miter saw 
Lastly, a table saw can be used with a sliding fence for cutting smaller wood or to make multiple thin cuts
Table Saw vs Track Saw for Cutting Plywood
Woodworkers strongly dislike lifting heavy sheets of plywood.
And when it comes to lifting it and cutting on a table saw the dislike grows as the cut quality diminishes with the reduced control over a heavy piece of wood.
Which is why the track saw is so popular for woodworkers: instead of lifting the plywood to the saw you bring the saw to the plywood.
But there are other advantages to a track saw:
Safety as a track saw eliminates the risk of kickback common to cutting smaller pieces of plywood
Cut quality as the track saw blade has less tear-out and chipping
Dust control when your track saw is paired with a dust extractor
Track Saw vs Table Saw for Heavy Wood Cuts
Cutting a live edge board, table top or even door using a table saw, miter saw or circular saw can be hard to do. 
Because the weight, shape or size of the wood makes for difficult cutting conditions the other popular use of a track saw is in these exact conditions. 
Combined with superior cut quality a track can be squared up, the track saw inserted and using a cordless track saw even used "off grid". 
However, in thick woods, the track saw has a limitation of a maximum depth of cut of 2-1/2 inches. But, by simply flipping the wood you can double that (as shown above). While that might seem like a hard way to do this task the rail lets you set a precise path for the blade. And a high quality finished result.
How Does a Track Saw Track Work?
The first time a woodworker sees a track for a track saw the reaction is always: why didn't I own this before?
Have you fought your saws ripping chips out of plywood and used tape, knives and other means?
Well, a track saw was designed to fix all of that by use of a high quality blade, rubber track and (on the best track saws) a chip guard. 
Here's the basics of using these tracks:
The first time you use a track you'll need to run your saw the length of the track to cut the rubber (as shown above). This pairs your saw to the track for zero clearance chip protection.
Second, use specialty track saw clamps that clamp from below.
Then lastly, simply place your track saw on the track and use the saws adjustment features to let it ride smoothly but not jam
Frequently Asked Questions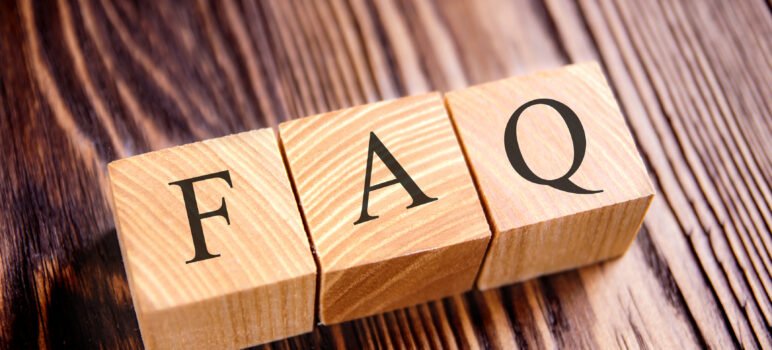 Which is better a track saw or a table saw?
Each saw has its own features that make it better for their own cuts. A table saw is better at ripping wood, but a track saw is more precise and has a better cut quality for sizing plywood and sheet goods.
Is a track saw worth it?
While a circular saw with a track kit, some tape and a bit more time is a worthy alternative a track saw is a must for any woodworker that regularly cuts large slabs of wood or plywood. Because you are reducing the lifting and twisting on your back common to a table saw, a track saw is a great investment in your health.
Can I use my circular saw as a track saw?
While a circular saw has some of the features of a track saw, and thus can be used with some aftermarket tracks, it doesn't come close to the track saws precision, cut quality or reduced tear-out.
Is a track saw safer than a table saw?
Used properly, a track saw is generally safer than a table saw. Since the track saw blade is only exposed when "plunged" into the wood it is less likely to make un-intentional cuts. And, for plywood cuts, most table saws have a dangerous kick-back risk that is all but eliminated with a track saw. However, both saws can cause serious injury so following the manufacturer instructions.
Summary: Table Saw or Track Saw
While you can make do with just one saw over the other, having both saws for any serious woodworker is usually the answer. 
However, if you have the budget and some space, starting with a table saw makes the most sense as it can do rips in hardwoods and softwoods that a track saw just can't keep up with.
Last update on 2023-03-19 at 12:39 / Images from Amazon
About the Author
Latest Posts
Eric has been a professional woodworker for over thirty years and has worked in small cabinet shops making everything from kitchen cabinets to hand-made furniture. Now working from a home woodworking shop Eric is sharing his passion for woodworking, tool advice and how-to knowledge from his Minnesota-based woodshop.