Anyone can make cabinets with just a few of the right cabinet making tools. While the investment might seem high, it only takes a cabinet or two from a supplier to pay back your tool investment.
By combining your skill, shop space and these tools you can quickly make advanced cabinetry:
A table saw will cut plywood, hardwoods, create slots for shaker cabinet doors and more.
Nail guns are a must to assemble cabinet boxes
Meanwhile a router table and router can make fast work of cabinet door stiles and rails
Pocket hole jigs are a simple joinery method for boxes and face frames
And sliding miter saws will cut hardwood, drawers and plywood to length
Lastly, a quality random orbit sander will help with all phases of sanding 
Of course, advanced woodworkers will use larger tools including full size cabinet saws, planers, wide belt sanders, shapers and more. But investment in larger tools requires ongoing use.
Router table with router:
Last updated on 2023-01-26 at 19:42 // Source: Amazon Affiliates
Types of Cabinet Making Tools
To make things simple, woodworkers will look at cabinetmaking in three general steps:
Cutting, milling and sanding
Tools to help with assembly
Finishing tools
But surprising to some, the basic tools aren't out of reach for even a novice woodworker. Since cabinets are no more than plywood cut into boxes, hardwood formed into doors and a quality sanding and finishing a small investment can produce a huge return.
Cabinet Making Tools For Cutting, Milling and Assembly
Invest in the Best Table Saw You can Afford
Professionals know that a woodworking shop is built around the table saw.  
And for good reason as this tool is heavily used for:
Cutting plywood to width and length
Ripping hardwood for face frames, panels, doors, drawers, shelving, and more…
Creating door rail and stiles (as an alternative to a router table) with dado blades
Building straight dovetails in drawers
And while a benchtop table saw can work, a hybrid or cabinet table saw is best.
A Sliding Miter Saw Is a Must
If you have been around awhile you might be wondering where the old, reliable radial arm saw is on this list of cabinet maker tools.  Well, it's gone.  
Of the top three most dangerous tools in the woodworking shop the radial arm saw was one of the worst.  Due to the way the blade approached the wood it encouraged an aggressive "bite". 
For that reason, a sliding miter saw that is capable of cutting up to 12-inches has replaced the radial arm saw.
Panel Saw for Cutting Cabinet Plywood
A plywood track saw lets you cut heavy plywood sheets to size with ease.  And, with every kitchen project using plywood a track saw is a worthwhile investment. 
Perhaps you're thinking the table saw can handle this job. 
Well, have you tried to crosscut plywood on a table saw? While a larger cast iron table saw will have an easier time, most small table saws are inaccurate.
Or, at worst will kick back.
Nail Guns Bring Everything Together
While some woodworkers will prefer to use pocket hole jigs for assembling cabinet boxes the simple truth is glue and nail guns are faster and don't leave large holes like a pocket hole does.
Why go cordless?
Well, removing any air compressor from a woodworking shop will do two things:
Free up space for another tool
Reduce noise that is always a nuisance with woodworking
Tools To Make Cabinet Doors
Arguably the most complex part of building cabinets is the doors.
While cabinet boxes require some intricate measurements, and face frames can be complicated to lay out a door is the largest surface area that a cabinet will be judged on.
Which makes sanding, routing and finishing correctly a woodworkers top priotity.
Router Table For Routing Cabinet Doors
While you can make a basic shaker cabinet door with a table saw blade and some patience a router table offers a higher quality options.
And, fortunately, a basic router table will work for most jobs.
Why do woodworkers use a router table?  Well, consider:
Cutting door stile and rail grooves is a precision task. 
Router tables offer router bits that cut the groove and rail end relief with precision
First, a wide drum sander can be used for just about any flat surface sanding job, including light-duty wood removal with low grit sandpaper. 
Key projects for this sander include:
Cabinet doors (panels and and assembled)
Drawer fronts
Face frames
Drawer sides
But after most woodworkers attempt to sand cabinet doors they find that a hand-held belt sander and orbital sander combination work. However, the accuracy of perfectly flat doors is lost as these tools only operate on a small part of the door at any one time.
Orbital Sander For General Sanding
One of the most versatile tools in a woodworkers shop is the orbital sander.
First, this sander can be equipped with low grit paper that can remove a surprising amount of wood.
But then moving through 80,120,160 and 220 grits will quickly clean-up scratches left by lower grits or drum sanders.
Utility Cabinet Making Tools
Jointer for Edging Cabinet Panels and Hardwood
Building cabinets requires precision wood joinery and flat door edges for clean visual lines.
And while small projects that use S3S lumber can get away without a jointer, for any larger project it is highly recommended.
Key uses of a jointer in making cabinets:
Clean-up rough hardwood prior to ripping on table saw
Straighten cabinet door and drawer panel sticks prior to gluing
One of the most challenging tasks in cabinetmaking is creating custom cabinet doors.  
But, it is also one of the most rewarding as the cabinet doors are a substantial part of the visible final product.  
Which is why a high quality door starts with a router table and a properly sized router mounted in it. And while a complex option with router lifts, tables and inserts to match a solid 2HP+ router is a must.
Frequently Asked Questions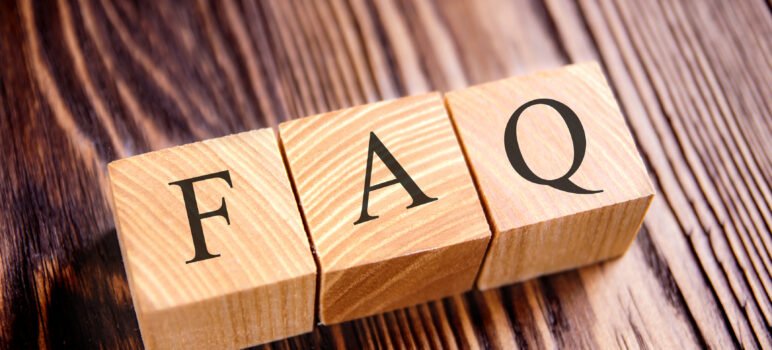 What tools are used to build cabinet doors?
Woodworkers will use either a shaper or router table, the right clamps, routers and a variety of sanders to build cabinet doors.
What tools are used to make cabinet boxes?
For building cabinet boxes a table saw, miter saw and nail gun are typically used to frame the box of the cabinet.
What jigs are used to build cabinets?
One of the best innovations in building cabinets is the cabinet jigs available for drilling shelf pins, installing drawer slides and drilling cabinet door hardware.
While woodworkers have a lot of the basic tools to make cabinet doors there are options for entry level projects. Be sure to invest not only in the tools, but the right safety equipment as well.
Last update on 2022-12-31 at 12:55 / Images from Amazon
About the Author
Latest Posts
Eric has been a professional woodworker for over thirty years and has worked in small cabinet shops making everything from kitchen cabinets to hand-made furniture. Now working from a home woodworking shop Eric is sharing his passion for woodworking, tool advice and how-to knowledge from his Minnesota-based woodshop.