Woodworkers know that the right tools to make cabinet doors not only make the job easier, they improve finished quality. Which makes investing in the right tools job number one.
Of course, budget is always a consideration. Since woodworking is a hobby for most, a part-time job for some and well, professionals have the tools figured out.
In this guide learn about:
Which tools are needed to cut cabinet door wood to size
Tools to flatten panels
Sanders to produce a professional finish
Routers and router bits for cabinet door stiles and rails
And lastly, jigs you'll need for hinges and hardware
While making cabinet doors isn't cheap, when you compare the cost of a few hundred dollars in tools to the price of cabinets the investment is worth it.
Basic Tools To Build Cabinet Doors
Table saw for stiles/rails:
Concealed hinge boring jig:
Cabinet hardware drilling jig:
Last updated on 2023-04-01 at 11:53 // Source: Amazon Affiliates
Tools to Make Cabinet Doors
1. Plunge Router for Cutting Cabinet Door Profiles and Panels
Used for:
Rail and style grooves
Raised panels
Door edges (if mounted in a router table)
For my cabinet doors I use a 3HP Dewalt plunger router set into a router table. With easy adjustment (the "plunge") and large horsepower with variable speed it can handle router bits from large to small for all styles of doors.
I'd recommend against a smaller, hand-held plunge router if you plan on making more than a few doors. While they might be cheaper they can't hold up to large router bits and aren't designed for use in a router table.
The professional alternative is #13 on this list.
2. Table Saw for Cutting Panels and Rail Material
Door styles:
At the top of the list of tools to make cabinet doors is the table saw. Without one your design choices will be very limited. How limited? Well, about the only door you could make is a flat plywood door using a table saw alternative (the circular saw).  Let's cover that one in #12 on the list.
Why is a table saw required? Well, any cabinet door made of the traditional "stile" and "rail" construction requires quite a bit of ripping of the wood that makes the door. Three key uses of a table saw are:
Ripping wood strips that will form the door panel
Cutting the stile and rails to width
Ripping the finished door panels to width and length
3. Parallel Jaw Clamps to Glue Doors
One of the most important parts of making cabinet doors is gluing the doors together.
And while you can use bar clamps, the best option is having a few pairs (honestly, 6 is is the minimum) of parallel clamps. 
Here's why I like parallel clamps:
Padded faces that won't compress the cabinet door edge
They can be tightened snugly, but not overly tight like a bar clamp
Most brands have cradles that let you securely set the clamp in place while you're gluing.
4. Drum sander For a Perfectly Flat Finished Cabinet Door
Used for:
Sanding door panels
Sanding finished constructed doors
Edge sanding stiles and rails
The premium tools for making cabinet doors are also what will make the finished product the best.
If you are making cabinet doors then odds are you have making face frames on your list. With it's versatility the drum sander can handle all of the sanding tasks on cabinet doors but also sand wide face frames, shelf edging and toe kicks. Of all the tools on this list the drum sander will make the #1 quality improvement to your finished cabinet.
The drum sander comes in a table width down to 16″ and some range up to 25″. Because you'll only buy this once, the wider the better and spend a few extra dollars.
5. Dado set For Cutting Square Panel Stiles and Rails
Used for:
 Cutting door stiles and rails in mission-style doors
Did you know you can make cabinet doors without a router? With a dado set you can make the rails, stiles and cut a back "relief" in your hardwood panels and skip the router.
For an even easier door you can use plywood instead of a solid wood panel and have dozens of doors made in a day using a dado and table saw.
6. Raised panel bit to Style Panel Edges
Used for:
 Cutting raised edge in raised panel doors
Coupled with a plunge router and 1/2″ collet (in a router table) a raised panel bit cuts the panel edge. Since every door has a slightly different design you can pick these up in a variety of cutting patterns.
7. Stile and Rail Router Bit Set
Used for:
 Cutting grooves for door stile and rails
Stile and rail bits make quick work of door construction. And especially in a router table with a power feed.
Ok, so you may not have a power feed on your router table (I'll show you one later). But these bits will power through hardwoods and softwoods. Similar to raised panel bits you'll find them in many patterns to fit your style taste.
8. Random orbit sander For Finish Sanding
Used for:
Finish sanding of door panels
Edge and face sanding of door stile/rails
Whether you have a belt sander or drum sander you'll need to remove the course sanding lines left by either machine. With a random orbit sander and 120-220 grit sandpaper you can make quick work of this job.
Personally, I don't like to leave the fine lines from even 220-grit drum sander lines.
Oh, and don't apply too much pressure on this sander or you'll have "random swirls" in your finished work. Simply guide the machine across the surface of the wood. It will do the job just fine by itself.
Worried about dust? Check out a dust extractor that will connect to hand tools and suck the dust awa.
9. Pad sander for Final Sanding
Used for:
 Final sanding of the door frame and panel
This is the last sander on the list.  When you're buying the best tools for making cabinet doors you'll need to plan for a lot of sanding.
For a pad sander there's not much to this machine other than cutting a standard sheet of sandpaper in two (lengthwise), folding it over and installing in the pad sander grips.
Used for:
Cutting door stile, rails and panels
Trimming the finished edge of doors to length
When it comes to the miter saw for cabinet doors then go big or go home.
Since the radial arm saw and it's aggressive, finger removing style was retired the miter saw has been the mainstay for even cabinet shops. Because doors can be up to 16-18″ wide you'll need a miter saw that can cut out to that depth.
Therefore, when looking at a miter saw look at a 12″ blade and ability to cut a 2×16″.
11. Pipe Clamps for Gluing Panels and Assembling Cabinet Doors
Used for:
Gluing door panels
Final assembly and gluing of door stile/rails
High quality cabinet doors are made with real wood panels. And real wood panels require a few extra tools, including the easy to miss pipe clamp.
What's a pipe clamp? A pipe clamp is literally that – a clamp that screws onto the end of a piece of black pipe on one end and "slides" over the other end for an infinitely adjustable clamp. And because of their design they have a massive amount of clamping force.
How many you'll need is up to the time you have and number of doors. Since I prefer to leave door panels clamped at least eight hours, I have almost 30 pipe clamps from 36″ up to 120″ (they work great for face frames too). For most doors you'll use two below and one on top and while clamping equally adjust pressure on the door.
12. Wood Jointer for Ensuring Panel Sticks are Perfectly Flat
Used for:
Preparing a perfectly straight glue edge on wood panel door strips
Creating a straight line on rough lumber before ripping in table saw
If you've ever had a table saw blade bind on you in dry wood then odds are you didn't run the fence-side of the wood through a jointer. Or maybe you've glued a wood panel together and had it split later. With a single purpose of making straight edges on wood the jointer is a must have on the list of tools for making cabinet doors.
When you are gluing wood panels every edge of the wood strips composing the door panel must be run through the jointer.
13. Shaper for Making Professional Cabinet Doors
Used for:
Door stiles, rails and panels
Door edges
While the shaper is predominately a tool you'd find in a professional cabinet shop, it has to be on the list. Because a shaper is purpose built for advanced cabinetry and woodworking it can make quick work of all door stile, rail and panel jobs.
What's the catch? Well, a shaper is a large investment of typically $2000+ for a fully functioning machine, dust collection and shaper bits.
14. Router Table for Hobby Cabinet Door Making
Used for:
Holding a plunge router
Provides a table and surface for milling door stiles, rails, panels and edges
While the lines between low-end shapers and high-end router tables is blurring, if you own a plunge router with the power for cabinet door bits then this is a great investment. By working in combination with your plunge router these tables will provide the fence, flat surface, dust collection and even support router table feeds for the highest quality door construction.
15. Planer for Making Cabinet Door Panels
Used for:
Rough surfacing of door hardwood or softwoods
Planing door panels to thickness (~5/8″)
Earlier in this list of the best tools for making cabinet doors I recommended a drum sander. Well, I still recommend a drum sander but if you are looking at a combination of a planer and a hand belt sander then you'll have a workable combination.
16. Cordless Drill for Installing Hardware
Used for:
Installing door hinges
Drilling door knob/handle holes
Well you probably own one, but if you don't then plan on a cordless drill for the finish work of installing hinges and drilling holes for door knobs and handles.
17. Drill Press for Drilling Concealed Hinges
Used for:
Drilling European hinge holes
Cabinet knob and handle holes
For depth control and accuracy with the popular European style overlay hinges you'll need a drill press. Because the drill press can be set to a fixed depth it can drill the 35mm holes needed for these hinges without fear of drilling through the cabinet door.
18. Forstner Bit for Cabinet Door Concealed Hinges
Used for:
 Drilling holes for European hinges
Almost all hinges are hidden European hinges that require a (very) large hole to be drilled in your cabinet doors. Just because this step is after the door is constructed doesn't make it any less important. So, be sure to have your hinges purchased before you start making the doors and be prepared with a bit like this.
Frequently Asked Questions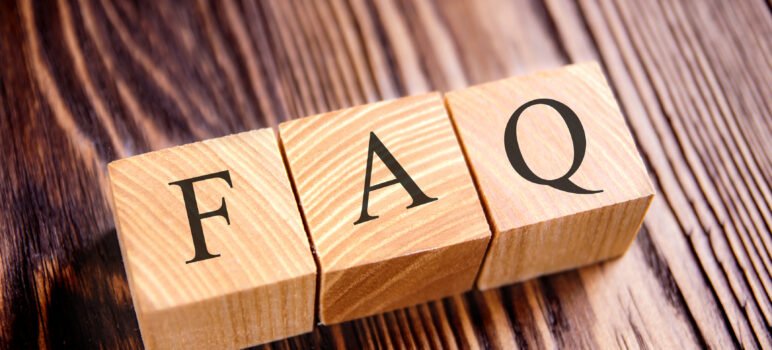 What are the best tools to make cabinet doors?
With the basics of a cabinet door broken down to the stile, rail and a panel woodworkers will start with tools to cut, shape, sand and drill. The most common tools are a table saw, miter saw, router and router table, the right router bits, a variety of sanders and hardware jigs to ensure holes are installed in the proper spot.
What is the best router for making cabinet doors?
The best router for making cabinets is a router that is installed in a router table with a router lift. While a 2HP router will work fine for cutting rails and stiles, if your plans include raised panel doors you'll want to use a larger router over 3HP.
Can I make shaker doors with a dado blade?
Shaker doors can be made with a dado blade and a table saw guide. By setting the dado to the thickness of the panel the groove can be cut into the rail and stile. Then, the rail ends can be cut using a dado blade and a table saw jig.
While building cabinets and cabinet doors is a process that requires planning, the right cabinet door tools and patience the end result is always rewarding.
Last update on 2023-03-31 at 18:13 / Images from Amazon
About the Author
Latest Posts
Eric has been a professional woodworker for over thirty years and has worked in small cabinet shops making everything from kitchen cabinets to hand-made furniture. Now working from a home woodworking shop Eric is sharing his passion for woodworking, tool advice and how-to knowledge from his Minnesota-based woodshop.