Wall Control Storage System
Metal Panels + Storage System (Color Options)
Organizing a garage should be simple. 
But with the wide variety of tools, odd sizes, and small shapes, it's a daunting task without a plan. And for small items and hand tools, a pegboard organizer is a must-have.
So what's essential in a pegboard organizer? Well, you'll want to consider:
Panel thickness which is typically in "gauge." And, lower is better, e.g., 16-gauge is thicker than 20-gauge. 
Hole patterns are typically circular, but some have elongated holes
Raised surface that allows pegs to be installed easier
And lastly, color variations if that's important (I chose galvanized)
Pegboard Organizer Overview
While not surprising, pegboard organizers have advanced in the past ten years. 
Perhaps you have owned or have been in garages with the old tan pegboard. Sure, it works but it lacks aesthetics and requires carting home a 4×8 sheet of pegboard.
So with portability in mind, pegboard has evolved to:
Modular panels that can be fitted to any space
Endless colors to enhance their look
Easy installation with raised edges that allow the hooks to slide behind the panel easily
Panel hooks and bins in dozens of styles to hang everything from a hammer to a bike
When buying pegboard, its best to:
Buy into a modular system you can expand later
Look for standard hook sizes
Go for the thickest gauge metal you'll need (without overbuying)
Color variations or go with galvanized if you aren't sure
Best Pegboard Organizer Systems
After looking at several organizer systems, I chose the Wall Control pegboard organizer because they offer many styles.
And the Wall Control panels are Made in the USA.
But, to help your search, here are all of the options for pegboard organizers:
1. Wall Control Pegboard Organizer
Pegboard Organizer Wall Control 4 ft. Metal…
Wall Control metal pegboard is more than 10 times stronger than…
Pegboard accepts conventional 1/4in pegboard pegs and accessories
Pegboard accepts Wall Control slotted tool board pegs and accessories
Pegboard tool boards mount directly into studs or sheet rock with no…
Last update on 2023-12-09 at 23:04 / Images from Amazon
The steel-constructed Wall Control organizer series will provide lifetime durability and configuration options for organizing tools. Available in many powder-coated colors.

If you're here, it's probably because you know the hardware store options for organizing tools could be more attractive.
And if you're like me and have used the brown pegboard and hooks, you might know they work. But look cheap and take some engineering and 2x4s to build a frame to attach to the wall.
Features I like about the Wall Control:
Accepts standard 1/4″ peg hooks (future proof)
Steel construction
Variety of powder-coated finishes
Slotted hooks for heavy loads
Mount directly to studs – no frame to build
48×32″ size that can be stacked for walls or side-by-side for longer benches
2. Ultrawall Garage Storage Pegboard Organizer
Ultrawall Pegboard Wall Organizer, 48X 36 inch for…
WIDE APPLICATIONS—Suitable for organizing garage tools or garden tools…
SUPER MATERIAL FOR DURABILITY—Powder-coated steel for durability-resists…
EASY TO INSTALL—Quick and easy to set-up/install. The position of this…
MULTIFUNCTIONAL & HANDY—This garage storage pegboard system includes…
Last update on 2023-12-09 at 19:44 / Images from Amazon
The Ultrawall 48wx36h high has a unique top, middle and bottom organizer for hooks and bins.

Beyond the desired steel construction, this unit separates itself with a functional shelving set and bins. When set end to-end-end, they will quickly provide the storage you need for multiple tools and screws.
Key features:
72-piece kit
1200 pound capacity
Fits into other Ultrwall products for a seamless look
Steel construction
3. Wall Control Woodworking Edition
Wall Control Woodworking Tool Storage Organization…
LAZY GUY DIY APPROVED: Wall Control partnered with skilled woodworker and…
IDEAL FOR STORING WOODWORKING TOOLS: Woodworking Clamps, Hand Planes,…
ACCEPTS ROUND PEGS, SLOTTED PEGS, AND MAGNETS: The Wall Control Lazy Guy…
EASY TO INSTALL, EXPANDABLE, MADE IN USA WOODWORKING TOOL STORAGE: Wood…
Last update on 2023-12-09 at 19:44 / Images from Amazon
The Woodworkers Wall Control features 25+ hooks and holders perfect for woodworking shop tools.
While you can purchase hooks separately, this setup contains the popular starter kit you'll need for core woodworking tools.
Key features:
2 – 32″ tall x 16″ wide panels plus 1 8″ tall x 32″ wide panel for long clamp storage
Same steel construction as other Wall Control products
Variety of pegs and a paper towel holder
4. Ultrawall Garage Storage Pegboard Organizer
Goplus Metal Pegboard Panel Garage, 24″ x 48″,…
【CNC Stamping Technique】 Adopting of CNC stamping technique, the…
【Environmental-Friendly and Odorless】Pegboard is made of metal which…
【Easy to Assemble】 This pegboard is easy to assemble, only need to…
【Space Saving】 Professional and reasonable design make it full use of…
Last update on 2023-12-09 at 19:44 / Images from Amazon
The GoPlus 24×48″ features teardrop holes and a heavy-duty design great for wrenches and larger tools.

This steel 3-piece unit is heavy-duty and includes an assortment of hooks.
Key features:
CNC stamped
Powder-coated metal finish
Fits 1/4″ standard pegs
3 18″ wide panels that are 24″ tall – buy more for larger walls
5. WallPeg Plastic Pegboard Tool Organizer
Made in USA Pegboard Wall Organizer 4 ea 24″x16″…
MADE IN USA ORGANIZER KIT… includes 4 ea. 24″x16″ pegboard panels and…
COMES READY TO MOUNT… right out of the box…hanging pegboard is…
PATENTED PEGBOARD RIBS…properly space pegboard from wall (NO SPACERS…
CAN BE USED INDOORS OR OUTSIDE…peg boards won't rust or scratch like…
Last update on 2023-12-09 at 19:44 / Images from Amazon
The WallPeg 96″ wide is an economical choice for large applications at a reasonable price.
While not made of steel, this never-rust option features:
Made of 4 24×16″ panels
Fits 16 and 24″ stud patterns
Can mount horizontal or vertical
Indoor or outdoor
Since this unit is made of plastic, I would only consider it for marine or light-duty areas. Just be sure to use suitable outdoor screws to avoid corrosion.
WallControl Pegboard Organizer Review
Ok, so back to the WallControl pegboard organizers. Since I have a large workshop full of tools and plans to keep buying more, I wanted a system I could add to later.
And, I wanted Made in USA.
So, I purchased four vertical and three horizontal panels to start a new workbench and wall with the right tools. 
Unboxing the Wall Control Pegboard Organizer
First, these panels are well packaged. And not only were the boxes well constructed the panels inside were wrapped in heavy plastic.
And, as you can see, properly labeled to make sure you know you could cut yourself.
I skipped the gloves—life on the edge.
What's in a WallControl Box
Once you're past the plastic and extract all of the parts, you'll find a lovely (in my case) shiny galvanized pegboard. Remember, you can order WallControl in a bunch of colors as well.
Do you know what's in the box? As you can see in the photo above, you'll receive an excellent label (that came off quickly), screws, drywall anchors, and well-written instructions.
Drywall Anchors were Not All Made Equal
So, the blue anchors are shown above? I tossed them out immediately.
Instead, I only use screw in drywall anchors. And while I don't blame WallControl for sending the blue anchors, I prefer this anchor style for a firmer hold.
Oh, and the drill bit above? I have found the self-tapping drywall screw anchors to not always work so I drill a pilot hole—less frustration with broken anchors.
Installing the WallControl Panels
First, my wall was a mess, and I would have it taped and painted in a few months (completed now, if you're wondering). So, rather than wait, I installed a few of the panels.
When you install your panels, install an upper corner first so it's easier to level. That way, after you mark your hole, you can let the unit hang without risking a bent tab.
Use a Bit Driver When Installing Pegboard
Unless you plan to screw the long screws in by hand, you'll want to ensure you have a bit driver on your drill bit to reach the 3/4-inch to the back of the pegboard. 
Perhaps you're wondering why the screw is recessed? Well, your next step will be to hang the hooks, and they will need clearance to go through the holes and then be seated.
Installation Instructions
Lastly, the installation instructions were adequate overall, and the diagrams made sense.
So, wrapping up the instructions, rather than guessing about your pegboard purchase was very happy with the Made in USA WallControl system. And I will likely add more panels to my workshop.
Purchasing Considerations for Pegboard Organizer Systems
Setup for a Weekend Warrior vs. a Professional Workshop
While most want top-notch, these systems can be expensive, especially for higher-end metal units. So as you decide on plastic vs. steel and the team's size, consider how much you'll use it and the weight of the objects.
Pegboard Construction - Steel vs. Plastic
Weight is always a concern, and plastic will eventually reach a point of concern
So, here's when I would go steel:
You have heavy-duty tools
Plumbing tools
Wrenches – and a lot of them
Steel shelving is a goal with slot-design
Otherwise, if budget is a concern, plastic could work and is the preferred choice in outdoor or marine locations.
If you're starting in a home garage, make sure you can expand. I recommend buying twice as many panels as you need. And if you start to use it up, grab another board now while the manufacturer is matching style and color.
Beyond the Hooks: Teardrop vs. Slit Design
One of the reasons to go with a steel unit is you can use shelving on the pegboard. And with slit designs, you'll have various choices in length and depth.
Configuring to Your Space - Getting Height & Width Right
The good thing is these units are all adaptable to varying stud distances. And it is vital to hit the studs to ensure the maximum load capacity of the pegboard organization system is met.
As you may have noticed, most are in increments of 16 and 24″. And that allows you to either run the panel horizontally or vertically.
Frequently Asked Questions for Pegboard Organizer Systems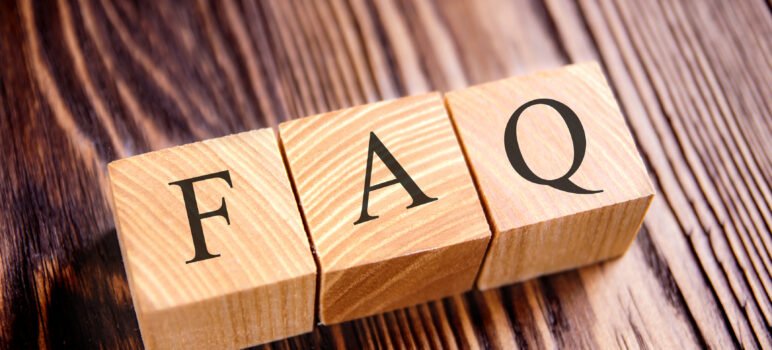 What is a pegboard organizer?
A pegboard organizer is a pre-built and pre-framed pegboard unit. They typically come in panels set next to each other to accommodate varying stud distances. Most new pegboard systems are made from steel and replace the traditional wooden pegs.
Can I use standard hooks?
Yes – almost all systems will work with 1/4″ pegs you can buy at a local hardware store.
Do I need to build a frame for pre-built pegboard organizers?
Almost all pegboard organizers have a frame that sets the organizer away from the wall to allow the hooks to be inserted.
Can I use these overhead?
You cannot use a pegboard system overhead. But you can check out overhead garage organizers instead (use hooks from the mesh or frame).
About the Author
Latest Posts
Eric has been a professional woodworker for over thirty years and has worked in small cabinet shops making everything from kitchen cabinets to hand-made furniture. Now working from a home woodworking shop Eric is sharing his passion for woodworking, tool advice and how-to knowledge from his Minnesota-based woodshop.