At its most basic form, woodworking is all about learning how to join wood. From simple projects like breadboards to complex furniture, the various methods of joining wood take time to master.
Fortunately, for beginners and professionals alike, there are various ways to join anything from softwoods to hardwoods. 
The trick to joining wood? 
You are taking the time to learn that there are dozens of ways to accomplish this seemingly simple feat. And then, take the time to test your skills, acquire some tools, and start assembling.
Most new-to-woodworking enthusiasts are surprised at the wide variety of wood joinery methods. And many need to figure out where to start, as the tools and techniques are too expensive or overly complex.
But several simple solutions allow even novices to learn basic woodworking joints to make quality projects quickly. And while there are dozens of wood joints, the following are the most popular:
90-degree angle joints
Mitered butt joint
Half lap joints
Rabbet joint
Biscuit joint
Loose tenons
Mortise and Tenon
Tongue and groove
Dado
Hidden dado
Dovetail
Pocket hole
Nail plates
Finger joint
Picking a Wood Joinery Method
With so many options, most new woodworkers are frustrated and use whatever comes to mind. The result? A poorly constructed wood joint which may not look good or fail during use.
However, the key to picking the joinery method is understanding three critical factors:
Strength. Choosing the right way to connect your two pieces of wood will result in a joint that withstands the weight or tension.
Visual appeal. When a joint is visible, woodworkers will either

conceal

the joint or use a method like thru mortise and tenons to

highlight

the connection.
Wood characteristics. As you can guess, not every wood can be made into a mortise and tenon, nor can some softwoods provide grain strength to keep screws in place.
This guide uses these three factors to help you pick how to join wood for your project.
How to Join Wood: Common Problems
Joining Thin Pieces of Wood
One common joinery issue is creating a joint for two thin pieces of wood. And while standard solutions like woodworking clamps work, they can damage the wood. Which, depending on your project, makes the following your primary keys:
Good: Pipe clamps or parallel clamps with very light pressure. Since thin wood can "tent" when clamped, a standard solution is to use clamps on both the top and bottom of the wood.
Better: Bench wedges using "dog holes" in a bench that provide enough pressure but not enough that the wood lifts.
Best: Surprising to many, for thin wood, the goal is a tight joint without the pressure. So, woodworkers prefer a tape hinge made by laying tape over the edges of both woods, turning the project over, applying glue, and then turning the project back over.
Joining Wood at Right Angles
Leading off with arguably the most common woodworking joint is the method of joining two pieces of wood at a right angle.
And there are a lot of options:
Basic. Using a nail gun or driving screws through the face of the boards is the most common method for softwoods and rough construction. However, for furniture-grade projects, a dado or rabbet is commonly used.
Better. For cabinets and furniture, the most popular option is pocket hole screw jigs that use hidden screws to provide a joint in softwoods or hardwoods.
Best. When quality is essential, a dovetail, dowel, mortise, and tenon or loose tenon joint is the best option for high-quality projects.
Our pick for joining wood at angles? Use a dowel drilling jig to create an inexpensive, fast, and sturdy joint. 
How to Join Wood Without Screws Showing
When you've settled on a type of woodworking joint and are ready to start drilling, a common problem is how to hide the screws. 
Fortunately, there is a style of woodworking joint that has thought that through pocket hole joinery. And offers two solutions:
First, pocket hole screws are invisible if only the front side of the board is visible (like a table frame).
However, if both sides of the board will be seen, there are ready-made pocket hole screw plugs that can be glued after the screw is installed.
Joining Two Pieces of Wood Lengthwise
While most woodworkers will seek to avoid joining two pieces of wood end-to-end, it is sometimes unavoidable.
And, when necessary, it requires using a few tricks to keep the wood in place and stable:
Nail plates, as seen in rafter construction, are a popular way to keep two pieces aligned and firmly butted together
Finger joints are often used when connecting two pieces of wood end to end, which will be visible. These joints are typically cut on a woodworking router table or shaper.
A lot of woodworkers are intimidated by this method of joinery. 
But as woodworkers advance through the various methods of how to join wood, they eventually arrive at mortise and tenon.
And, fittingly, just like woodworkers have been doing for thousands of years using methods ranging from:
Hand-cut tenons using a simple hand saw and chisel
Mortising machines that use advanced square drill bits and jigs to quickly and accurately cut
Or, using a variation on a classic mortise and tenon called loose tenon joints (using a machine like the Festool DOMINO).
A lap joint is one of the most basic ways to join wood together. A simple and robust joint can be created firmly by cutting a groove in one piece of wood that allows the second to be connected. 
Tools needed? A table saw with a dado blade is best. But some miter saws have depth stops that allow repeated cuts to be made. Just use a chisel to make a final flat bottom.
Dovetail Joints: Best for Drawers
It's assumed by almost any purchaser of high-end cabinetry that a dovetail drawer is the best method of building a drawer box.
And they are right. 
Dovetails are unique in that they multiply the surface area of the wood joint by creating more surface area than a traditional wood joint.  
While learning to join wooden dovetails takes some practice, the benefits are enormous:
High strength. Once properly glued, there isn't a better-quality joint.
Visually appealing. While some joints attempt to conceal their actions, dovetails are built to be highlighted.
Jigs available. You can make drawers and boxes rapidly with a quality dovetail jig and router.
One of the favorites of woodworkers, a loose tenon is a popular way to connect two pieces of wood.
While the easiest way to cut this joint is with a Festool DOMINO, there are alternatives to the DOMINO that some consider. Whatever your tool, this joinery method is solid and easy to assemble.
From picture frames to crown molding, dozens of projects join wood with a simple 45-degree angle miter joint.
But the trick?
Learning to connect the joints and maintaining structural strength:
Basic. Use nails or clamps with glue
Intermediate. Some woodworkers will use a pocket hole jig
Advanced. Using splined miter joints, anchor bolts, biscuits, or even loose tenons 
With various joinery methods comes the obvious question: which joint is better?
While there is no simple answer, consider the following?
Biscuit vs. loose tenon. If you have the skills and tools to make a loose tenon, opt for the tenon. It is a stronger joint.
Biscuit vs. dowel. Most woodworkers will opt to own both of these combinations of joints.
Dowel vs. loose tenon. While close in strength, a loose tenon offers a design that is easier to glue and can be customized for depth and width.
Biscuit vs. pocket hole screw. While debatable, many cabinetmakers will always opt for a biscuit as it helps provide a strong glue joint.
And by now, you get the gist: always opt for the most vital joint that hides the joinery method. 
Frequently Asked Questions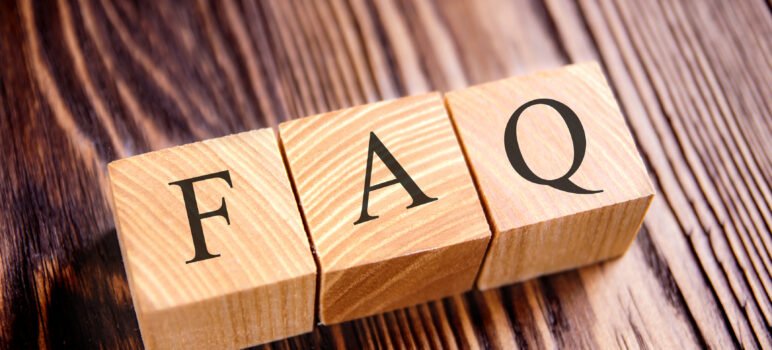 How do you easily join wood?
The simplest way to join two boards is with a nail or screw driven into the adjoining boards.
What is the strongest way to join two pieces of wood?
The most robust method of joining wood is maximizing the connecting surface areas and using the wood grain to create a strong joint. And the mortise and tenon is the most robust joint as it uses the wood of both pieces to create an interlocking joint that requires extreme force to break in hardwoods.
Do you need to use glue with wood joints?
For maximum strength, wood glue is designed to interlock the wood fibers. Many woodworkers need to realize that an adequately glued joint is stronger than the wood grain around it.
The simple fact is that almost all woodworkers are learning how to join wood in new and different fashions. And with advances in tools and technology, there's no shame in exploring what's new.
Last update on 2023-09-09 at 13:59 / Images from Amazon
About the Author
Latest Posts
Eric has been a professional woodworker for over thirty years and has worked in small cabinet shops making everything from kitchen cabinets to hand-made furniture. Now working from a home woodworking shop Eric is sharing his passion for woodworking, tool advice and how-to knowledge from his Minnesota-based woodshop.