Making a hole in wood seems easy, but deciding on the right drill bit or saw can be confusing. And while a professional woodworker has all of the right types of drill bits, a DIY project can come to a screeching halt.
Some of the common problems include:
Making a flat bottom hole in wood that doesn't come through the other side of the wood.
Drilling a centered hole for cabinet hinges
Making large (2-inch, 3-inch or more) holes in wood
Fast cutting of holes in 2×4's
In this guide learn what the most common tools for making holes are, and what's bet for your project.
Best for making screw holes:
Best to keep bit centered:
Last updated on 2023-04-01 at 10:53 // Source: Amazon Affiliates
Tools to Make Holes in Wood
Based on my decades of woodworking experience, here's my list of tools to make holes in wood:
1.Hole Saws Make Large Round Holes in Wood
Large holes in any wood, plywood or laminates
Perfect round holes up to 6″ in diameter
No workshop is complete without at least one set of hole saw kits.
And, here's why:
Hole saws can cut holes in wood from 1″ up to 6″
In fact, one of the best tools for making the popular corn-hole board holes is, you guessed it, a 6″ hole saw.
Looking to cut a hole in a thick piece of wood? Use a hole saw with a deep "throat" that will go through deep material
Lastly, to avoid chipping the bottom of the wood surface, once the pilot bit is through the wood just reverse the bit. This has the added bonus of not jamming the wood deep in the hole saw.
Editors Tip
Drill a hole and the wood is stuck in the hole saw? Use either an awl or screwdriver to work it out using the holes on the side of the bit. Or, drill two screws into the wood and use them to wiggle the wood loose. Personally, I like to work the hole saw back and forth to avoid this as I'm drilling.
2.Pilot Bits For Drilling Screw Holes
When it comes to drilling holes for screws, most screws are tapered. And, to properly set the screw you need the diameter of the drill bit to match the shaft of the screw.
The solution? A set of pilot bits that quickly snap into any drill and, of course, a set of these to match your screw sizes.
As a bonus (and not required to use) you can also countersink the heads with most sets.
Lastly, if you need to make holes for screws in multiple pieces of wood you can use a speedy pocket hole jig.
3. Cutting Flat Bottom Holes in Wood With Forstner Bits
A forstner bit will make ultra smooth, pinpoint accuracy holes in wood. This bit is typically used for 1/2″ to 2″ holes.
I've drilled thousands of hinges with a Forstner bit and it's one of my go-to bits for my drill press. Because this bit excels in precision drilling it can accurately drill large holes without wobble. Due to it's precision design it cuts anything from hardwood and softwood to most types of plywood.
4. Standard Drill Bits for Small Holes
The popular twist drill bits are likely already in your toolbox and do fine making holes up to about 1/2″.
While the twist drill bit looks the same as the pilot point drill bit you'll see one important feature missing: the pilot point for the larger bits.
However, if you use a punch to make an indent for these bits they work fine for sizes over 3/16.  But over that size and these bits can "wander" in the wood grain.
A twist drill bit works in any type of wood but is limited maximum hole size and is less accurate for larger sizes due to lack of a pilot point.
5. Making Medium Sized Holes in Wood With Spade Bits
A spade bit is the standard issue drill bit for putting holes in wood of all shapes and sizes. And, due to it's inexpensive design, it's a great tool for an occasional DIY'er.
I have a few sets of spade bits in my toolbox at all times. Because they are versatile, cheap, and have a unique long pilot tip they are perfect for drilling holes in any type of wood.
And the best part? They are the best drill bit to avoid ripping out the side of the wood opposite the drill. Because they have a long pilot tip you can see the bit come through and then simply start drilling from the opposite side of the wood.
But the only thing this bit can't do is drill a flat bottom hole – you'll need to go back to the forstner bit for that.

6. Fast Drilling For Softwoods: Auger Wood Bits for Running Electrical Lines in Studs
The auger drill set is a fast cutting bit for soft woods like wall studs. Due to it's speed it is commonly used by electricians for holes 3/8-1″.

While the first bits on this list can be used with "finesse", the auger bit is anything but. Because of it's aggressive screw tip it requires a high powered cordless or corded drill and the right speed. And once it starts it is hard to stop.
Expect it to rip right through a 2×4 stud and tear a rough hole in the other side. After all, it's what you want for fast drilling in soft woods.
7. Corn Hole Drill Bit For 6-Inch Holes in Wood
If you're building your own corn hole boards you'll face one obstacle: finding a hole saw large enough to drill a 6″ hole.
But, this 6-inch hole saw will cut a smooth hole with precision. And is a MUCH better alternative than using a jigsaw.
Caution: Be sure to have a firm grip on the saw, go slow and hold on when this hole saw hits your corn hole face. For a professional finish, be sure to drill about 75-percent of the way and then reverse the hole saw to avoid splinters.
8. Cutting Irregular Holes in Wood With a Jigsaw
When it comes to putting irregular or square holes in wood a jigsaw is one of the best tools.
However, a jigsaw comes with a few cautions:
DON'T expect to cut perfectly straight lines
DO use a 3/8″ drill bit to start a hole (I like to use a hole in each corner if I'm cutting a square or rectangle)
Be careful to not to cut the power cord when cutting 
But, this isn't a tool you'll use ALL the time so if you're not sure go with a well reviewed saw that fits the buying criteria below
Irregular holes in hardwood, flooring, cabinets, decks
Square holes in cabinet backs
A cordless jig saw is a great addition as it removes the cord that will constantly get tangled in your work
Look for a saw with an adjustable "bite" that will allow fast work in softwoods. And controlled cuts in harder woods.
Don't skimp on the blades – but a high quality set!
9. Cordless Drill to Drive Drill Bits
For any round holes you'll need to have a drill to power it. So, while obvious, a good quality drill is invaluable to have. 
When looking for a drill be sure to consider:
Brand name and buying into an ecosystem of tools you can share batteries across
Amp hours is important to ensure batteries run longer (larger numbers are better)
Torque for running larger hole saws
10. Controlling Depth and Position of Holes With a Drill Press
While you can use a cordless drill for some holes, a drill press for accuracy and repeatable drilling of holes in wood can't be beat.
Key features:
Depth adjustment stops
Work pieces can be clamped
Adjustable speed
Fits large drill bits up to 1/2″ (most cordless drills stop at 3/8″)
While these are available in all sizes, unless you have serious woodworking plans a bench mounted drill press will work for most projects.
11. Cutting Square or Rectangular Holes With a Circular Saw
For a hole cutting job that involves larger square holes you'll want to take a look at a circular saw.
Different from the reciprocating and jigsaw, the circular saw can "dive" into wood without a pre-drilled hole and start going.
Key features:
Fast cutting for large holes
Cordless versions available for portability
Able to cut straight lines
Use a circular saw track guide to cut a straight line
12. Rough Cutting Any Size or Shape With Reciprocating Saws
With a reciprocating saw you can make fast cuts and holes in just about any wood.

But there's a catch: there is nothing pretty about a hole the reciprocating saw makes. However, it will get the job done quickly and with minimal effort.
Key features:
Aggressive blades with course teeth for fast cuts
Designed for speed
Cordless and corded for remote sites
13. Cutting Straight Grooves in Wood with Fluted Router Bits
A fluted router bit installed in a plunge router with either a pattern guide or freehand will make just about any pattern of hole in wood.
While not the first thought for many, router bits have been used to make holes for quite some time. Used in combination with a plunge router and an infinite set of guides a spiral bit can cut in all kinds of wood.
The only con? A router bit has a limited maximum hole size and creates a lot of dust.
14. Making Irregular Holes in Wood With a CNC Milling Machine
So a CNC milling machine may not be what you expected to find, it's a master at cutting intricate holes in wood.

I told you this one would be cool.
And no these aren't so expensive only a professional woodworking shop can own them. Because technology and time produce cheaper tools you can have a home-based CNC mill for $200-300.
Frequently Asked Questions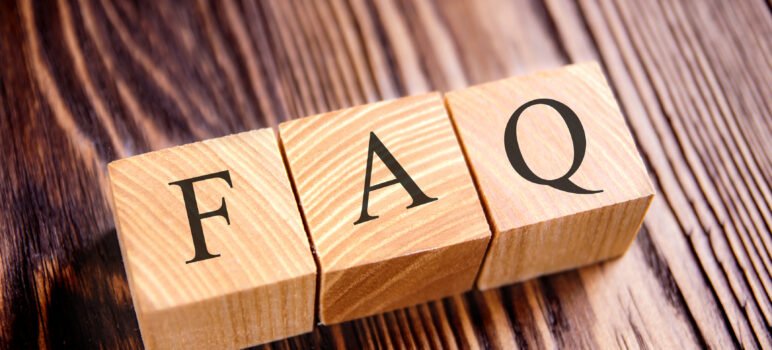 What tool makes round holes in wood?
For round holes a drill press or cordless drill is the best tool. But for irregular holes in wood a reciprocating saw is my preference.
How do you drill a large hole in wood?
A large hole over 2″ is best drilled with a hole saw. These types of bits have an edge like a saw and attach to a cordless drill.
How do you cut a hole in wood by hand?
The best way to cut a hole in wood by hand is with a paddle bit or auger drill using a crank driver. But honestly, this is an antiquated approach and a cheap cordless drill is a preferred tool.
About the Author
Latest Posts
Eric has been a professional woodworker for over thirty years and has worked in small cabinet shops making everything from kitchen cabinets to hand-made furniture. Now working from a home woodworking shop Eric is sharing his passion for woodworking, tool advice and how-to knowledge from his Minnesota-based woodshop.