Choosing the right table saw for your shop is an important decision. Because a table saw is one of the top three most expensive tools in a woodworking this table saw guide will help you find the right:
Benchtop table saw for small woodworking shops
Jobsite table saw that can be easily move around
Contractor/hybrid saw that perform like a cabinet saw but can be moved around the workshop
Cabinet table saws for top performance
And, besides size and shape, table saws have important features to consider like fence size, power requirements and table material that make one saw best for your style of woodworking. 
Lastly, we'll even take a look at one table saw brand that has a unique safety device that can help prevent injury by stopping the saw on human contact.
We'll discuss this in more detail, but with table saws there are three very distinct categories to purchase from. 
Benchtop table saws are best for homeowners or woodworkers just starting out. 
Contractor table saws are ideal for woodworking in a garage where you'll need to move your saw for storage. They are capable of building anything with large surfaces and horsepower.
Cabinet table saws are immobile due to weight, and used in high-end woodworking shops where horsepower and precision are critical
Lastly, for contractor or cabinet table saws there is one saw that sets itself apart for an ingenious safety feature. The SawStop table saws feature a safety system that snaps the blade below the table if it detects human contact.
Table Saw Guide: Benchtop Saws
For anyone starting out in woodworking the challenges are almost always budget and space. And while starting with as large of a table saw as you can afford space for is best, it isn't always an option.
Features That Matter in a Benchtop Table Saw
At first glance a lot of table saws look the same.
But, with a little research, you'll find subtle differences in features like:
Power source: as most are corded but a few saws offer a cordless option for working off the power grid.
Blade size: if you plan to keep woodworking opt for a 10-inch blade over the 8-1/4 inch. Why? Well, when you upgrade to a contractor saw later your blades will be compatible.
Stand: while some many benchtop saws require an add-on stand, a jobsite table saw combo come mounted on a folding stands with wheels.
Wheels: if your saw will need to travel to a jobsite or be stored after every use, opt for one already on a wheeled base.
Fence size: the size of the fence will be a huge factor in your ability to use the saw for years to come. 
Brand: popular brands offer a warranty and service for years to come.
Benchtop Table Saw Brands
In the table saw market the brands found in the benchtop category differ significantly from the upper tier saws.
Look for the following brands:
Dewalt
Bosch
Skil
Milwaukee
Rigid
Ryobi
See a brand you haven't seen before? Check for a website and if you can't find one, keep moving. If you need a part later you likely won't find the service you need.
The Two Categories of Benchtop Table Saws
Within the benchtop market there are two subtle variations on the table saws:
Compact benchtop saws that are designed for mobility or a small workshop. These saws have the smallest table size and fence.
Worksite saws that pair a saw with a slightly larger table and fence and are attached to a wheeled cart.
Tip: while wheels are attractive, when putting a heavy sheet of plywood against a table saw a rigid and wide base is preferred.
Popular Compact Benchtop Table Saws
All right, so onto the saws available on the market. If your needs are best met by a table saw you need to store on or under a bench then the following saws are where to start:
Dewalt DW7485 (8-1/4 inch) 
Dewalt DW7485B cordless  (8-1/4 inch)
Grizzly G0869-10 (10-inch). Note: the G0870 comes with an optional base.
Milwaukee 2736-20 cordless (8-1/4 inch)
Skil TS6307-00 (10-inch)
BUDGET PICK:  DEWALT DWE7491RS is a budget priced, popular table saw for entry level woodworking.
BEST BENCHTOP:  GRIZZLY G0869-10 has a solid aluminum top, variable speed, and a rare 10-inch blade from a top brand in larger saws.
Worksite Friendly Benchtop Saws on Wheels
For working on a jobsite or a home workshop that can afford some extra space (and a larger table) there are a handful of saws to consider.
Dewalt DWE7491RS (10-inch) – features a 32-inch fence, a large four leg base and a quality rack and pinion fence.
Skilsaw SPT99T-11 (10-inch) – has massive wheels that allow it to be carted over just about anything. And Skils worm drive gearing and a fence just over 30-inches.
Bosch Worksite 4100XC-10 (10-inch) – is another folding cart design on wheels with a 30-inch fence and some finer features like soft-start drive.
BEST WORKSITE SAW:  DEWALT DWE7491RS features four solid legs that can be folded for storage when not in use and the largest fence in its class.
MOST PORTABLE:  BOSCH 4100XC-10 is set on two large wheels and can be wheeled easily around the jobsite.
Table Saw Guide: Contractor Table Saws
More than most tools, purchasing a table saw is about fitting it to the space that you have.
And most woodworking shops have to convert from a shop to a place to store a car.
But woodworkers know that a benchtop table won't suffice for larger projects, so they turn to a saw that is light enough to move but yet heavy duty for large jobs.
Features That Matter in a Contractor Table Saw
With contractor saws you'll find they are really the little brother to a cabinet saw. Which, for serious woodworkers, makes them a serious upgrade from a benchtop table saw.
Key features:
Power source: most contractor saws are ready to use with standard 120v circuits, but if you move up to (or over) 3HP expect to supply 240v.
Blade size: 10-inches is a standard size for this type of saw.
Stand: contractor saws are immediately distinguishable from a cabinet saw as the top half is a cabinet, but the bottom half is four open legs.
Wheels: you'll need a separate mobile to move these around (and opt for a four wheel mobile base).
Fence size: look for fences to start at 30″ and go up to 52″. Plenty of capacity for most woodworking shops. 
Table surface: in this class of saw you'll find cast iron on the surface over the saw cabinet. But, for budget options, steel or cast iron are offered as options on the wings.
SawStop: while patented and available only in a SawStop table saw, this safety feature is a deciding factor for many as it prevents amputations that happen every day in the US.
Tip: unless budget prevents, opt for a full cast iron table. Few woodworkers regret having a massive, flat single-material surface.
Popular Contractor Table Saws
There are a dozen or more saws in this category, but the top brands and reputation of the following five saws is why most woodworkers will choose them:
JET JPS-10 – features choices of fence length, ample power, choice of cast iron or steel wings and a high quality build.
Grizzly – with arguably the widest selection, their cabinet saws cover all sizes and horsepower needs. The hardest part is selecting which model is best
SawStop – features a safety feature unlik any other saw with a built-in blade brake that stops the saw if it detects, well, you. The saw is also top quality and worth the investment.
Powermatic – with only a few models, they are still a top choice in any power tool.
ShopFox W1837 – made by Woodstock International has a budget friendly 2HP saw with a built-in mobile base.
Table Saw Guide: Cabinet Table Saws
At the top of the table saw world sits the cabinet table saw.
And while, true to its name, it sits on an enclosed cabinet this is a table saw that can make anything from wood. 
The downside? These saws are meant to be stationary and attempting to mobilize them isn't recommended due to their weight.
Features That Matter in a Cabinet Table Saw
While professional-grade can come in many forms, with these types of saws you'll find features built for precision and continual use.
Key features:
Power source: these saws typically start at 240V and higher for three phase support.
Blade size: 10-inches is a standard, but 12-inch and 14-inch saws are available.
Stand: enclosed cabinet.
Wheels: not recommended.
Fence size: look for fences to start at 30″ and go up to 80″.
Table surface: cast iron (only)
SawStop: while patented and available only in a SawStop table saw, this safety feature is a deciding factor for many as it prevents amputations that happen every day in the US.
Table Saw Guide: Types of Table Saws
While there are dozens of brands of table saws there are really just three types of table saws:
Cabinet table saws that are built for production-level durability, quality, all cast-iron tops and huge capacity. These saws are generally over $2,000 and have 2HP+ motors.
Contractor table saws that are (deceptively) built for use in a woodworking shop and are not portable. These saws generally have a center cast-iron top with steel wings and cost $750 – 2,000.
Benchtop table saws are best for small woodworking projects as they feature small tables, small motors and are not built for extended use. These saws range from $250 – $800.
Cabinet Table Saw Overview
While most serious woodworkers will debate between a cabinet table saw and contractor table saw, the differences often boil down to budget.
Key features of a cabinet saw:
50″ cut capacity to the right of the blade
30″+ precision fence
Solid cast iron top
Advanced dust collection with closed design
Gas piston assisted saw height and angle adjustment wheels
Contractor Table Saw Overview
For any woodworker planning to make cabinets, cut hardwoods, or plan to use a table saw for a long, long time a contractor table saw is the best place to start.
While these saws give up a few features of a cabinet saw, they still offer:
50″ cut capacity to the right of the blade
30″+ high quality fence
Cast iron center top with steel wings (optional full cast iron)
Lighter weight design that allows the saw to be used on a mobile table saw base
Benchtop Table Saw Overview
When a tighter budget dictates a smaller table saw woodworkers and homeowners will find a benchtop table saw. While this saw will cut almost anything wood you can feed at it, there is a noticeable drop-off in quality from it's two larger types of saws.
Key features of a benchtop table saw:
Lightweight design make it portable to jobsites
Low cost for those new to woodworking
Standard safety features as found on larger saws
Adjustable fence
Table Saw Brands and Models
If choosing which type of table saw you want isn't confusing enough, there are dozens of manufacturers of table saws:
Jet
Grizzly
SawStop
Powermatic
Ryobi
Dewalt
Skil
Bosch
Metabo
Rigid
Milwaukee
Makita
WEN
Rockwell
South Bend
…and many others
Fortunately, brands tend to vary the most in the benchtop table saw market as the volume of table saws sold under $700 is highest.
And while there are numerous imports, remember that table saws should last for 10-15 years if properly maintained. And over the course of that time a brand name company is most likely to still supply parts. 
For that reason, we'll take a look at saws each manufacturer supplies.
Not only does JET Tools have one of the most complete line-up of table saws, they are one of the top brands in woodworking tools. 
And with over 500 USA service centers their established business offers up both repair and upgrade options as you accumulate years of sawing experience.
However, their focus on quality and the mid-level to professional market has them serving up contractor and cabinet table saws only.
Tip: Large table saws may run on three-phase, which is a specialty electric configuration for higher power tools. For most woodworking shops, stick to a single phase (eg. 1Ph) saw.
Jet Cabinet Table Saw Models
JET offers four variations on the core table saw with a few options for fence length:
10″ Deluxe Xacta 3HP 1Ph 
10″ Deluxe Xacta 5HP 1Ph
12″ Deluxe Xacta 5HP 1 Ph
Optional fence configurations on the two 10″ bladed saws include 30 or 50″ fences. While a 10″ saw is the most popular, upgrading to the 12″ saw will give you a full 80″ of cast iron and a hefty 4″ maximum cut depth.
All of these saws will require a 240v connection.
Jet Contractor Table Saw Models
Similar to their cabinet series, JET offers a number of variations on two cabinet saws:
10″ JPS-10 1.75 HP 115v
10″ JPS-10 3HP 115v
These table saws are easily capable of building furniture and cabinetry, and offer up precision fences from 30″ to 50″. And for fitting budgets of all ranges offer up a core cast iron table with steel (or cast iron) wings.
Not sure on cast iron and can afford the few extra dollars? It is generally well worth it to have a perfectly flat surface to work from.
Much like JET Tools, Grizzly is a well known supplier of woodworking tools and with a company history dating back to 1983:
Services retail to industrial purchasers
Claim shipment of 99% of orders the same day
Over 800,000 square feet of warehouse space 
Unlike other table saw manufacturers, Grizzly only makes cabinet saws and a single benchtop saw (G0869).
Grizzly Cabinet Table Saw Models
Grizzly offers a dizzying collection of table saws in their cabinet table saw line-up.
But, going by blade size, you will find saws with:
2 HP single phase 120V (G0771Z)
Multiple units from 3-5HP using 240V electrical
Three phase saws up to 7.5HP
Sliding tops
Built-in router tables 
Blades from 10″ to 14″
Grizzly specializes in table saws and has more variations than most other manufacturers as such.
Powermatic Company Overview
Since 1921 Powermatic has produced woodworking tools for serious woodworkers and professionals. Based out of a 400,000 sqf production facility in TN they have a complete line-up of heavy duty power tools.
Powermatic, similar to JET Tools, focused on cabinet and contractor table saws.
Powermatic Cabinet Table Saw Models
Powermatic offers a cabinet saw in every horsepower and configuration:
PM1000 series starts at 1.75HP and all come with cast iron tops.
PM2000 series go up to 5HP and offer single or three phase
PM3000 series are three phase industrial table saws with 7.5HP
Powermatic Cabinet Table Saw Models
While Powermatic tends to focus more on their cabinet saws, they do offer the Powermatic 64B saw with 1.75HP and a 30 or 50″ fence. 
While barely a year older than Powermatic, Dewalt has followed a much different than path than the typically table saw manufacturers. While Powermatic and Grizzly offer up heavy duty, industrial-quality saws and tools; Dewalt focuses more heavily on the trades and direct to consumer.
Dewalt Benchtop Saw Models
With a table saw lineup focused solely on benchtop (or benchtop strapped to a mobile base), Dewalt still innovates with three main offerings:
DWE7491RS that offers a 10-inch blade, rolling stand and extra-wide (for a benchtop saw) 32-1/2″ rip capacity.
DWE7485 compact table saw with 8-1/4 inch blade
DWE7485B cordless table saw with 8-1/4 inch blade
South Bend Company Overview
South Bend has been manufacturing tools since 1906 and has a reputation for higher-end woodworking tools. For table saws, they offer two models (SB1110 and SB1111) that feature:
Digital readouts for blade height, angle and fence location
1-1/2″ thick cast iron table
Hefty 700+ pound construction
Frequently Asked Questions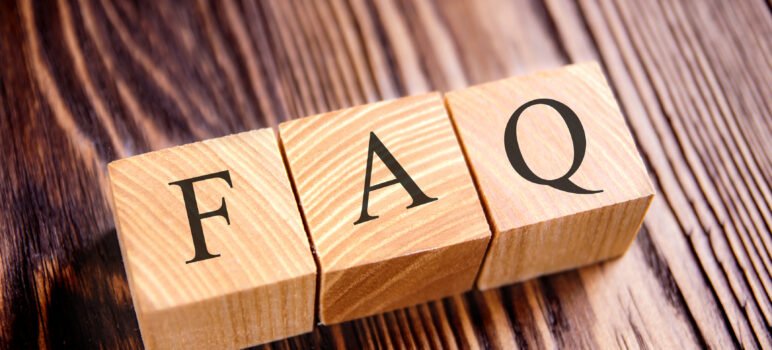 What is a table saw guide called?
A table saw guide is the fence that sets the width of the finished material passed through the table saw. There are also various jigs and sleds used by woodworkers.
What is the safest table saw?
While any table saw is dangerous, the SawStop table saw features a patented safety mechanism that detects the human body. And, when contacted while the saw blade is in motion will instantly snap the blade below the saws surface to reduce the risk of amputations or serious harm.
What is a contractor table saw?
While deceiving in name, a contractor table saw is not meant to be portable to a jobsite. Rather, this type of saw has features more similar to a cabinet table saw but is light enough to be placed on a mobile base and moved around the shop.
What is the best table saw?
In terms of features, size, and quality a cabinet table saw has the most features and precision of any table saw. But, as you would expect, comes with the highest price.
While this table saw guide may have raised more questions than answers, the best table saw for your shop is never one size fits all. Let us know in the comments why you chose the saw(s) you have. 
About the Author
Latest Posts
Eric has been a professional woodworker for over thirty years and has worked in small cabinet shops making everything from kitchen cabinets to hand-made furniture. Now working from a home woodworking shop Eric is sharing his passion for woodworking, tool advice and how-to knowledge from his Minnesota-based woodshop.