Adjustable desk legs range from simple legs with sliding extensions to sit and stand desk legs that move up and down with motorized legs. And while subtle, for power leg kits the best solutions have dual motors for speed, memory controls, 200+ pound capacity and a 3-year warranty for peace of mind.
From working at home and needing a more ergonomically correct workstation to building desks or tables that need a few inches of adjustment there are a variety of legs available. After recently researching and upgrading to a motorized L-shaped standing desk with a custom wood top the following are top choices on the market:
Best electric legs for a desk:
Corner leg kit for sit-stand desk:
Classroom style telescoping legs:
Last updated on 2023-01-26 at 18:34 // Source: Amazon Affiliates
Types of Adjustable Desk Legs
Let's start with the various types of legs you'll find on the market:
Pin-style "fixed" position
Telescoping 
Manual crank 
Electric powered
Fold-away adjusting 
However, if you're considering building a desk it's well worth considering the powered desk that allows for sit and stand. And while they are a few dollars more, you'll find that they allow for ergonomics that might pay for themselves by avoiding "desk injuries" caused by sitting.
Finally, for the avid woodworker, you can also make your own adjustable legs.
From simple legs with minor adjustments to electric legs capable of lifting heavy desk there re a variety of solutions on the market:
For a classic, simple desk that doesn't require a lot of experience in woodworking these legs are a popular choice. When assembling, simply screw to the underside of a wood desktop and level to the floor using the adjustable feet.
Key features:
Available in lengths from 4-30″
1″ adjustment range using bottom foot
Large plate at the top for attaching to the desk
Most kits include screws
Due to it's simple design and easy to attach plates these style of legs can be attached to almost all desktops. However, be sure to attach into solid wood using supplied screws. And of course, for a desk you may want to install a keyboard tray.
One final tip: use a self-centering drill bit to pre-drill the holes and ensure they are centered.
Want a height adjustable desk but can't afford a manual or powered desk (we'll review those in a minute!)? 
For a budget friendly but adjustable leg these legs will adjust over a wider range of motion for a standard height desk.
Key features:
Adjustable from 22-30″
Heavy duty
Classic gray and chrome look
Like standard adjustable legs, you'll be able to choose just about any top.
Want to add sit AND stand capability to your desk? Well, if you are looking for legs that adjust over a wide enough range to allow the user to sit or stand then there are a few (budget) options to let you build your own desktop but use factory legs. 
Key features:
Typically adjustable from 30-48″
A crank is used to move both legs simultaneously (up or down)
Does not depend on power located near the desk
With a manual (or automated) desk you'll be free to build just about any style of desktop you'd like. But a few things to keep in mind:
Make sure you buy the unit first, then build the top to make sure you have a sufficient width and length for the top. This can be tricky when you consider the spacing needed for the crank.
Weight of the top shouldn't be an issue as the crank and desks are designed to accommodate thicker tops.
And, on the topic of thicker surfaces, a heavy appearing desk top would be preferred to offset the visual weight of these adjustable desk legs.
For about $200 more you can shift from standard desk legs and incorporate powered legs that will motor your desk up and down. 
Not sure about this buy? Well, considering 8-12 hours at a desk and the risks of sitting, it might be a cheap upgrade.
Key features:
Available for straight or L-shaped desks
Typically range from $200-400 for just the legs (add another $50-100 for a top)
Heavy duty
Raises and lowers a desk with a monitor(s) in place
Similar to the manual crank, the sky is the limit for the desktop. But, remember a few things:
You will need power next to the desk
Watch out for windows or other fixtures that might impede the desk use
The top will need to be sturdy to avoid flexing or warping
Building a desk for a child?
Want them to grow into the desk and be able to raise the height? 
Then these desk legs offer a low initial height of just 17″ and will allow for shorter chairs.
Key features:
Adjustable from 17-25″
Heavy duty
Classic gray and chrome look
Like standard adjustable legs you'll be able to choose just about any top.
This is a unique desk leg that works great for space-limited desks that can't be up all the time. And with a heavy duty rating it can support a thick desktop.
What else do you need to make this leg work? Other than the leg, all you'll need is a folding hinge, a wood wall mount and a desktop. Nothing else.
Key features:
Available in lengths from 20-50″ (fixed)
Leg can be shortened for storage using the click-release
Bottom foot can be adjusted up to 0.4″ to level the top
Heavy duty weight capacity up to 176 pounds
Not sure how to make a desk work this type of adjustable leg? Well, consider these pointers and you'll find this is a VERY easy desk to make:
Build a desktop that's at least the width of the fully collapsed leg
Design a wall block of the same desk material that is the thickness of the mounted leg (do this with the leg collapsed, and resting on the desktop)
Attach one desk end to folding hinges
Mount the leg in the center end of the desk
Attach to the wall using a 24-60″ level
Lastly, use the adjustable leg ends to level the desk after installed.
Frequently Asked Questions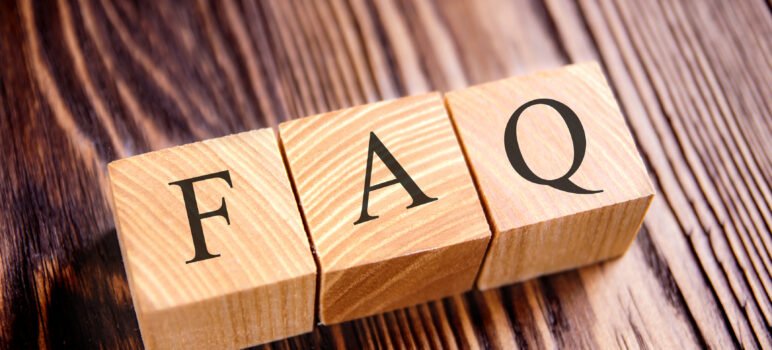 How do you make adjustable desk legs?
To make this style of desk legs from wood you will need to use a specialty leg leveler that will be inserted at the base of the desk. Typically, these levelers will screw into the wood base and using an internal bolt allow for fine-tuning of the desk.
How tall should desk legs be?
Most desks are between 26-30″ to the top. However, desks can be customized to any height comfortable for the user and some adjustable legs allow for a desk to go from 28″ up to a full standing height. To accommodate ergonomic keyboards it is also possible to install a keyboard tray UNDER a taller desk to achieve a comfortable height.
How deep should your desk be?
While most desk are a standard 24″ deep, there are no set dimensions. However, you'll want to accommodate for most keyboard trays having a minimum depth of 16″ and the need for monitors to be set far enough back that you'll be able to comfortably use them.
Hopefully this article was useful in guiding you to adjustable desk legs that you can use with your woodworking projects. 
While not always the first temptation for a woodworker to buy a leg, at times it can be a fast and economical alternative to the cost of a wood leg.
Last update on 2023-01-16 at 10:56 / Images from Amazon
About the Author
Latest Posts
Eric has been a professional woodworker for over thirty years and has worked in small cabinet shops making everything from kitchen cabinets to hand-made furniture. Now working from a home woodworking shop Eric is sharing his passion for woodworking, tool advice and how-to knowledge from his Minnesota-based woodshop.