Finding the latest modern kitchen cabinet handles requires combining the latest in kitchen colors and materials with your budget, taste and of course your kitchen.
While modern hardware varies from older design such as farmhouse cabinet hardware, the differences can be subtle as trends can repeat over decades of change. 
However, with most modern kitchens being clean lines, painted white or bolder shades and of course traditional wood there is no single best handle. And colors will range from nickel, gold, brass, bronze and even chrome based on the cabinet color and your tastes.
A few things to know when buying quality kitchen cabinet hardware:
Only buy high quality, all-metal knobs and pulls
Always use a cabinet hardware jig for installation
Be sure to buy a few different styles and try them before drilling
Lastly, don't be afraid to try something different – it might not be the look you wanted until you try it on the cabinet
Tip: When buying cabinet hardware be sure to buy extras and store them away. You'll never know when you need a replacement or add another cabinet and need a match.
Top Modern Cabinet Hardware Handles
Industrial modern handles:
Must have installation tool:
Last updated on 2023-04-01 at 12:33 // Source: Amazon Affiliates
Cabinet Hardware Handle Designs, Materials and Sizes
Before jumping into the types of modern kitchen cabinet handles best for your project, it is best to know a little about the types of handles and how they are constructed:
Styles. There are ten main handle styles that include arch & bow, bail & drop, bar, birdcage, cup, finger, pendant, recessed, ring and square.
Material. Handles are constructed from four materials including crystal & glass, metal, stone and of course wood.
Size. Handles range in sizes from just under 2-inches all the way to handle bars that can be three feet or longer. Most range from 3 to 6-inches, however.
Finish. Look for colors to range from just about any standard color (white, black) to oranges, blues and others. Finishes for metal will vary by the material and include gold, bronze, silver and more.
Finish types. Metal handles are often finishes in brushed, oil rubbed, painted, polished, powder coated or even left unfinished.
Brass Is Back In Modern Cabinet Handles
While modern kitchens are predominately white, a trend with these cabinets is to bring back the high quality metal feel of bronze and even gold cabinet handles. 
Available in lengths starting around 5-inches, as measured by the hole-to-hole distance, these handles give both a high quality look and a functional feel.
Modern Handles on White Painted Cabinets
With one of the biggest complaints in hardware being it catches on clothing, these slim designed yet modern handles are both aesthetic and sleek.
Available in sizes from 3-3/4 up to 18-inches you'll also find these can be customized to your cabinets and size preferences. Not sure about Amerock? Well, they have been long-time manufacturers of high quality cabinet hardware.
Note, below, a similar style modern handle that's paired with high-end wood cabinets.
Modern Clean Steel Kitchen Pulls
Sometimes the purpose of hiding how a handle is connected to the kitchen cabinet isn't always the purpose. And with these modern pulls the round handle is accentuated by a bold rectangular base. 
Similar handle bar-style hardware you'll find these in a range of tones and lengths to fit your kitchen.
Modern Cabinet Handles With Flexible Lengths and COlors
From doors to drawers a simple handle bar that provides enough aesthetics without requiring thought on its match is a popular choice.
Fortunately, these both modern and traditional handles are available in a wide variety of colors and lengths. Plus, high grade versions are durable as they are made from solid steel bars.
Gold Handles For Modern Painted Kitchens
It wasn't too many years ago that most kitchens wouldn't dare to put brass or gold handles in the kitchen. But, as designs have grown and the move to painted cabinets has stayed the options have grown. 
Which, for anything from white to blue cabinets a highly functional and square-designed handle is a popular modern cabinet hardware choice.
Sleek Curved Pulls for Modern Cabinets
With millions of kitchens featuring maple, cherry or other natural grained wood sometimes the highlight shouldn't be the handle. 
And these modern hinges are pleasing to look at, easy to use with a large curved handle but don't take away from the look of the cabinetry. 
Modern Cup Pulls For Any Style Kitchen
No one hardware defines a specific look for cabinets.
And one of the classic modern choices is a stainless cup pull – which also blends a farmhouse style look and modern all in one.
Every year the definition of modern changes. And so, for 2022 and 2023 the following are great resources for the latest in high-end modern kitchen development and design:
While obvious to most, the trend in cabinets has been and continues to be white, monochrome or other painted variations with a focus on flat fronts. The traditional woods with rich finishes and decorative edges and curves are popular (but not modern in design).
Top Modern Kitchen Cabinet Handles
1. Farmhouse Drawer Cup Pulls and Door Knobs
Modern cabinet hardware means a solidly designed piece of hardware that stands by itself. And these brass-toned handles are both top quality and aesthetically pleasing.
2. Black Cabinet Hardware Handle Bar
By combining functionality, ease of use and a snag-free design these handles will enhance the look of any cabinet they are installed on. And available in a variety of lengths and colors can be customized to your kitchens design.
3. Modern Handles for Kitchen Cabinets
While some handles try to hide the connectors that bridge the pull to the cabinet door or drawer, this modern-style handle features it. And, to customize to your tastes, this style is available in a variety of finishes, lengths and designs.
4. Traditional Handle Bars (Black)
When debating between a bold brass handle, a large curved handle or choosing a look that crosses into other hardware styles many choose this simply designed cabinet handle. 
Featuring an easy-to-install design, comfortable grip and budget price you can't go wrong with this handle. And, at a standard size, can always mix things up later.
5. Traditional Handle Bars (Black)
Choosing a modern kitchen cabinet handle requires going outside of the norms.
And while this style handle was avoided twenty years ago with wood-based kitchens – as painted cabinets have emerged and stayed these handles are a popular modern alternative.
How to Install Kitchen Cabinet Handles
Once you've selected the hardware the easiest part is over.
Unless you follow a few simple steps to safeguard the investment in your cabinets, and time. Next, let's take a look at a few installation tips and tools that will not only save you time, but also save potentially save you money as you avoid damage to your cabinets.
Of course, you can always hire a professional to help you with your project. And if you're not sure it's always the best option.
Use a Cabinet Hardware Jig to Install the Knobs and Pulls
If you haven't installed cabinet hardware before you likely don't know there is a special jig.
While cabinet hardware jigs are a topic to themselves, in a nutshell they are a drill jig that will quickly and accurately set the location of the holes for your handles and knobs.
I've used the inexpensive Tourace Cabinet Hardware Jig for smaller projects. But if you'll be installing larger handles or a complete kitchen it's worth investing in a professional-grade jig. And, there is only one on the market in the True Position Tools cabinet hardware jig.
Cordless Drill
Screwdriver
Cabinet Hardware Jig
3/16″ drill bit
Hacksaw (optional)
Frequently Asked Questions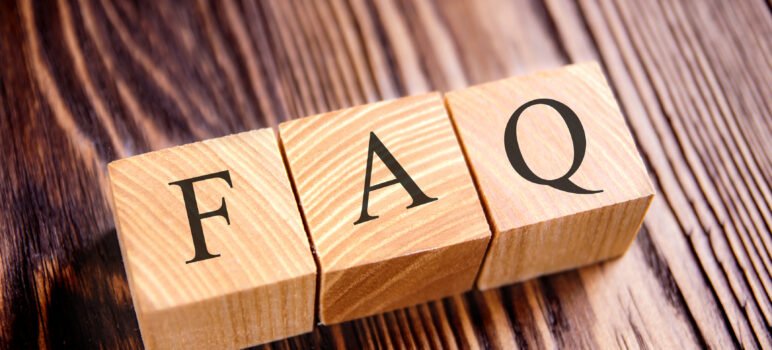 Should I use pulls or knobs on cabinets?
While there is no right or wrong answer as aesthetics and function are involved, a common approach is using pulls on drawers and knobs on smaller cabinet doors. Some kitchens will use this mix, and vary design by adding pulls to larger cabinet doors to balance the size and weight.
Should I match my cabinet hardware color to my door hardware?
When matching cabinet hardware with door hardware it's common to use the same color if the door and cabinets are the same base color. For example, white doors and white cabinets with close proximity should be the same color. However, if the cabinets are a different wood or different color it's easier to mix up the hardware finish to match the cabinets and not door hardware.
Is it better to have handles or knobs on kitchen cabinets?
The choice is personal at the end of the day. While knobs are less expensive, a handle or pull is easier to grasp and some believe keep clean.
Are pull or knobs more modern?
While some believe that knobs are an older fad and used because of the lack of pulls and handles, there really isn't a difference In one versus the other for being more modern. Instead, look to the color and design of both the knobs and handles. Some will mix the two on doors and drawers to balance the weight of heavier shell-style pulls with the minimalist knob appeal.
Last update on 2023-03-21 at 08:46 / Images from Amazon
About the Author
Latest Posts
Eric has been a professional woodworker for over thirty years and has worked in small cabinet shops making everything from kitchen cabinets to hand-made furniture. Now working from a home woodworking shop Eric is sharing his passion for woodworking, tool advice and how-to knowledge from his Minnesota-based woodshop.