Top Value, Variety of Widths
When a swinging door isn't an option, many homeowners turn to one of the hottest interior design options: a barn door.
But choosing the best barn door hardware isn't always straightforward. 

But first, key considerations when purchasing barn door hardware include:
Single, double, or even triple-door capacity
Hidden or open-style rails
Rail material (steel, stainless steel, or aluminum)
Wheel sizes
And lastly, mounting requirements.
In this article, we'll review the various types of barn door hardware, interior and exterior options, and some tricks of the trade on installing them.
And, if you're looking for an outdoor barn door and hardware, there are solutions for you as well.
Barn Door Hardware Basics
Your first look at barn door hardware might make it seem simple to choose a kit: select the correct length kit for your door, and off you go.
But, there are a few styles and features of this unique hardware that are worth understanding first:
Metal differences between standard black paint and stainless will provide a visual appeal
Wheel size can be an accent – or something you want to hide
Door weight matters for thick or large doors
Dual door kits that mount on either side of the frame
Or dual door bypass kits that allow wide openings to be covered using just one side of the door frame
Types of Barn Door Hardware
From black finishes to stainless steel, ornate J-hooks that hide the wheels, to oversized wheels, various barn door hardware shapes, sizes, and weight capacities exist. 
On some barn doors, black hardware is used to make the door stand out and minimize the visual attention of the hardware.
But for the door, hardware that stands out, a stainless steel rail with a similar quality handle makes for an attractive final look. 
When looking for this style of hardware, keep an eye out for:
Stainless grade if you intend to subject the kit to salt air
Mounting style
Maximum door thickness
All bolts and hardware are stainless
J-hangers have turn-style stops to prevent the door from jumping the tracks
While some designs call for the hardware to be minimized, others look to the hardware to stand out. And, rather than hide the wheels, a popular choice is emphasizing the wheels that ride on the rails.
But there is a secret benefit to this type of wheel: the larger wheels operate more smoothly if running on quality bushings.
The biggest issue for many with barn doors is balance. 
Unlike a pocket door, where the door disappears into the wall when closed, a barn door is visible. A large door is hanging to either the right or left of the opening for standard 30 to 36-inch openings.
The solution? A split panel barn door kit that balances the opening.
There is only sometimes space for a door on each side for openings over six feet that require two doors.
The solution?
A bypass kit that allows two doors to slide closed, with the outermost door jutting just past the door behind to allow openings up to 12 feet (sometimes more) to be concealed.
The tradeoff? The barn doors won't be flush when closed as the bypass is "fixed." But when both the left and right sides can't be used, this option conceals areas that otherwise couldn't.
Standard Black Door Hardware
The solution for most openings? A standard, black single door kit that installs on a headboard over just about any opening. Available in almost any style, lengths up to 10-feet and colors from black to stainless this is the standard barn door style.
And, for most budgets, an economical pick.
For larger openings than a standard door can handle, most carpenters will turn to a more extended rail evenly spaced on each side of the beginning. 
While similar to a smaller passage "split" rail, these kits are heavier duty as they can span openings up to 15 feet wide. 
Installation is similar to single-door kits, requiring heavy-duty mounting kits, usually to a headboard.
When it comes to hardware, there is usually a surprise or two.
And in barn door hardware, that surprise is a kit that supports bi-folding doors. While perhaps odd at first, this kit allows openings not designed for standard doors to be covered. 
And if standard-sized doors are your only option for openings over 72 inches, a pair of smaller (big box store) doors is economical. 
While these require the doors to open into the space like a closet door, they offer a unique solution.
Want to add a barn door to an outdoor shed or other space? Well, there are a variety of solutions built to take the weather. While not designed to perform as "smooth" due to the abuse, box designs are popular as they keep the wheels concealed from leaves and other debris.
Frequently Asked Questions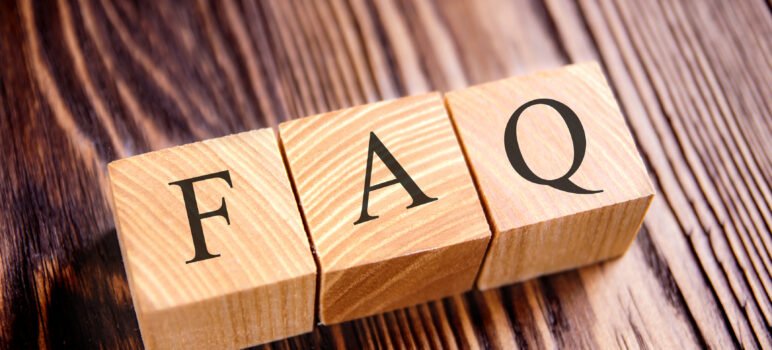 Do Barn Doors Need A Bottom Track?​
Most barn doors do not require a bottom track as they use a single door guide that keeps the barn door on a straight path parallel to the wall. This door guide is typically screwed to the wall and has a roller system that keeps the door from floating in and out during operation.
How do you measure for barn door hardware?
The best way to measure is to find the width of the opening, match that to a door you have pre-selected, and then follow the barn door hardware kit instructions. Please review the final trim width to ensure the door will open as far as needed and adequately shut to seal off the area behind.
How thick should a barn door header be?
The standard thickness of a barn door header is 3/4-inch to provide room to clear trim. However, if your trim is thicker, you may need a thicker headboard or alter the trim.
How much weight can a barn door hold?
The manufacturer rates barn doors for a specific weight capacity. Generally, most doors are under 200 pounds, and a barn door kit is available for that weight. However, for dual doors, be sure to total the weight of both doors and refer to overall load limits.
How do you measure for barn door hardware?
You may think a barn door might have a gap to see into the next room. And you'd be right. Due to the design, privacy, light, and sound are different with a barn door than a standard one.
And that's why barn door measurements involve a slight preference, wall size, consideration for trim, and the door you intend to put in place.
The folks at International Door Company have a great visual guide for measuring barn door widths to help decide what hardware you need.
Can you use a barn door for a bathroom?
With the correct overlay and a privacy latch, a barn door can be used for a bathroom. And there are latches for barn door privacy that will match just about any barn door hardware you choose.
Using a barn door for your bathroom also allows for installing a mirror on the bath side.
Do you need to remove trim when installing a barn door?
In almost all cases, the answer is no – the trim stays on the existing door. Since the trim around a door conceals the shims and rough opening, removing the border would require significant repair and likely a professional drywall crew.
However, for new home construction, there is undoubtedly an opportunity to finish the wall on both sides and avoid the use of trim.
Can you soundproof a barn door?
This is a tough one. Due to the design, a barn door doesn't create a tight seal, so sound has ample opportunity to leak through to the adjacent room.
A few options to soundproof include:
Use of a weatherstrip on the sides and bottom of the door.
Remove trim and create as tight a seal as possible between the wall and barn door.
Use a larger door.
What is stainless steel 304?
So why do all the barn door hardware kits of stainless steel say "304"?
First, 304 refers to the grade of the stainless steel and the nickel contents that compose it. It is a standard grade for home appliances such as refrigerators and even commercial settings.
But, a higher grade exists that is typically used in marine applications: stainless steel 316. So what's the difference between the two? Molybdenum. This element is the rust-resisting element and is only found in a trace quantity in 304. But in 316 stainless, it is 2-3% of the overall composition.
Now do you need 316 for your barn doors? Unless you plan for an exterior barn door, the 304 stainless should be fine.
Where do you buy barn doors?
With their rise in popularity, almost all big box stores carry them. And they are also available online at Amazon in various styles and dimensions.
Now in my woodworking career, I've made hundreds of wood doors, and there are a few things you'll want to consider when purchasing:
Inspect the door when received for warping and wood damage. Reject it for any flaws.
Real wood vs. composite construction. Due to cost, several doors are constructed using mashed-up wood (MDF). Generally, this is just fine unless you are seeking genuine authenticity.
Some wood is more accessible to apply a finish coat than others. Pine and maple are notorious for "blotching" when stained and can be a headache. Depending on your skill, a professional painter may be of assistance. A clear wood finish is accessible on most doors.
While the best barn door hardware can be intimidating, with a few simple measurements and careful installation, anyone should be able to do it.
About the Author
Latest Posts
Eric has been a professional woodworker for over thirty years and has worked in small cabinet shops making everything from kitchen cabinets to hand-made furniture. Now working from a home woodworking shop Eric is sharing his passion for woodworking, tool advice and how-to knowledge from his Minnesota-based woodshop.