Installing cabinet door dampers will instantly upgrade your cabinet doors to soft closing. And without the need to replace the hinge or remove the doors. 
In this guide, learn about the types of dampers and how to install them, including tips and tricks such as:
Brand name in dampers matters
Recovery time is important
Role of on/off switches for light or heavy cabinet doors
Size of the damper
Installation tools
So, skip replacing your hinges and add a barely noticeable damper for smooth soft-closing action.
Overview of Soft Close Mechanisms and Cabinet Door Dampers
If you haven't used a soft close mechanism before, one of the first things to understand is that these are small parts operating heavy doors.
This makes choosing which damper (or hinge) you use an essential decision for longevity. 
So how does a damper work? Well, there are two main styles to consider:
Hydraulic dampers work with compressed fluid that is adjusted to control the rate at which the door controls. Easy flow equals a faster close and a slower flow results in a slower finish.
Hinge cup dampers leverage springs and unique gears that engage to close the cabinet door slowly.
Lastly, the best dampers are adjustable or have an on/off switch.
Can I Use a Cabinet Door Damper?
First, and unfortunately, not all cabinets can use a damper.
First, dampers are generally not recommended if you can see your hinges from outside the cabinet. Why? Well, the dampers will work against the hinges and work to loosen the hinge screws.
But the good news is most cabinets built in the last 20 years use concealed hinges (aka European hinges). And both face frames and frameless cabinets support dampers.
Note: Most cabinet doors need one damper unless your doors are hefty or over four feet tall.
Best Cabinet Door Damper: blum blumotion
The Blum cabinet door damper installs easily on both face frame and frameless cabinets with just one screw. And, no need to touch your existing cabinet hinges. 
Also featuring a hydraulic design, the Blum series is adjustable with a screwdriver. And, as a bonus, it has a nearly infinite adjustment to accommodate wide, short, narrow, or just about any other size cabinet door.
Key features:
All metal construction
Only one damper is needed on most cabinet doors
Simple adjustment with a Phillips screwdriver
Catches doors without bouncing
Wide range of adjustment for small to large doors
Includes offset adapter to position the damper further away from the hinge on small doors
PROS
Large damper
Easy to adjust
Includes an optional offset clip for improved adjustment
Blum brand (a leader in this type of hardware)
CONS
Slightly higher priced than competitor dampers
Editor: There are no other dampers on the market worth considering. We tried the Rok dampers and immediately found their small size, lack of metal parts, and design made them unusable.
Other Cabinet Door Dampers I Considered
You might find a damper for half the price when you search for these soft close adapters. But did you know it might be half the size and made of plastic?  I thought I'd try one and immediately returned it.  
The picture below shows the Blum on the top and a Rok soft close damper on the bottom. Sure, the smaller form factor and adjustment screw are tempting, but they didn't perform, and I immediately returned the plastic devices.  
Also, please remember that the rounded head on the Blum offers a non-mar, large surface area to prevent door damage.
Tools Needed to Install a Cabinet Door Damper
Fortunately, you won't need many tools, but these will make the job go faster:
A compact cordless drill works best due to the 90-degree drilling and screw installation. Due to this, I recommend a small cordless drill.
A set of small drill bits for pilot holes
Phillips screwdriver
How to Install a Soft Close Cabinet Door Damper
Installing a soft-close damper is one of the most straightforward projects for a kitchen. And in just four easy steps, you'll be able to install these in your cabinets:
Step 1 - Determine if a face frame partial overlay spacer is needed
If your cabinet doesn't have a face frame, you can skip Step 2.
But, if your cabinet door hinges are attached to a (usually) 2″ wide wood frame, and you are using the Blum damper, you'll need to use the supplied spacer.
Step 2 - Drill a pilot hole for the damper installation screw
While you can risk inserting the included screw without a pilot hole, I don't advise. Instead, use a drill bit with a diameter that is the size of the screw shaft (not the threads).
Oh, and for frameless cabinets, follow the instructions for the best placement on your type of cabinet. I've installed fifty of these in the exact upper corner of my face frame cabinets.
To mark the location of the pilot hole, place the damper, insert a screw, and start the screw about 1/8″ of an inch. Then remove the muffler and, at the same angle as you began to the screw (90 degrees in all directions, typically), drill the pilot hole as deep as the screw is long.
Step 3 - Install soft close cabinet door damper
With the pilot hole drilled, the third step is to install the damper.
Here are a few tips:
Set the clutch on your cordless drill to a light pressure. Because the goal is not to strip or break the damper screw.
If your drill is too big and you have trouble with clearance, turn it on its side. Most cordless drills have a narrow side profile as speed controls are on top.
Install one damper first and experiment with subsequent ones to find what works best for your cabinets.
Step 4 - Adjust the damper to the door
After the damper is installed, open and shut the cabinet door a few times; if the door closes too quickly, adjust the damper to have more closing force. But the damper may prevent the cabinet door from closing for smaller cabinet doors. In this case, change the drag for less pressure.
I have doors as small as 10″ wide by 14″ high in my kitchen, and the Blum dampers have adjusted to their weight.
Finally, with the Blum damper, the only downside is you'll need a Phillips screwdriver to perform the adjustment. But, this is also a benefit for upper cabinets as you can reach most without a ladder. Don't be drawn into cheaper versions with a thumb screw adjustment. I have had to adjust just a handful over a decade of use with my Blum dampers.
Frequently Asked Questions for Soft Close Cabinet Door Dampers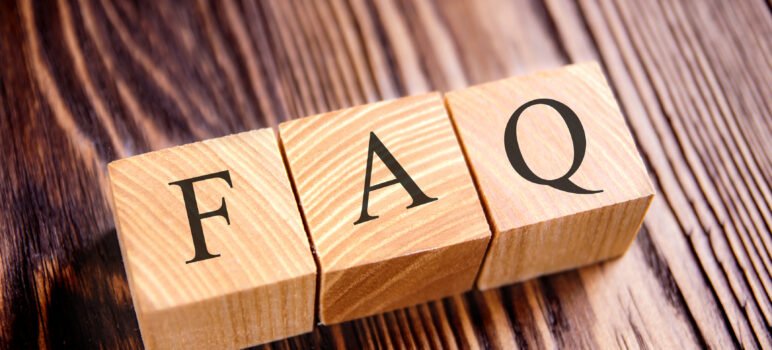 How many dampers do I need per cabinet door?​
Unless you have a heavy or tall door, you'll typically need just one damper per door.
Will a slow close adapter work on any type of door?​
These dampers are built to be universal for cabinets where the hinge is fully concealed. And this includes both face frame and frameless construction. However, if you have a surface-mounted hinge, these *might* work for your doors, and the best way to find out is to purchase one to see if it will work.
How do you adjust soft close dampers?​
Most soft close adapters have a screw that can be used to set the tension of the fluid damper that controls its action. This is often required for smaller and larger doors to control the speed and closing action of the door precisely.
Last update on 2023-12-05 at 04:30 / Images from Amazon
About the Author
Latest Posts
Eric has been a professional woodworker for over thirty years and has worked in small cabinet shops making everything from kitchen cabinets to hand-made furniture. Now working from a home woodworking shop Eric is sharing his passion for woodworking, tool advice and how-to knowledge from his Minnesota-based woodshop.