Ravinte Farmhouse Cup Pulls
Opting for farmhouse cabinet hardware knobs and pulls means choosing classic, utility-first hardware that spans centuries of design. And, of course, with a focus on function over fancy designs.
However, surprisingly few kitchens are as diverse in design as farmhouse kitchens. 
The colors are unique, from brightly painted yellow cabinets to classic blues and white. And the variety of pulls that fit the farmhouse utility design is even more so. But that also makes finding farmhouse cabinet hardware for your look difficult.
Here are a few tips on this type of hardware:
Look for high-quality, all-metal knobs and pulls
Always use a cabinet hardware jig for installation to ensure the proper level
Buy a few different styles and try them on the cabinet
And, of course, don't be afraid to try something different – it might be just what you were looking for
Lastly, when buying cabinet hardware, buy a couple of extras and store them away. You'll never know when you need a replacement or add another cabinet and need a match.
Why Is Farmhouse Hardware Popular?
Farmhouse cabinet hardware has gained popularity and held it for many reasons. Farmhouse-style cabinet hardware exudes a rustic and vintage charm that appeals to many homeowners. The distressed finishes, weathered textures, and worn-out appearances of farmhouse hardware evoke a sense of history and authenticity, adding character to kitchen or furniture cabinets.
Other reasons for its popularity include:
Versatility: Farmhouse cabinet hardware has various designs, ranging from simple and understated to more ornate and decorative styles. This versatility allows homeowners to incorporate farmhouse elements into different interior design themes, such as modern, industrial, or traditional farmhouses.
Warm and Inviting Aesthetic: Farmhouse-style hardware often features warm tones and finishes like brass, bronze, copper, or black iron. These materials create a cozy and inviting space, making it feel more welcoming and homey.
Timeless Appeal: The farmhouse style has endured for decades and is a popular choice for many homeowners. The timeless appeal of farmhouse cabinet hardware lies in its ability to blend seamlessly with various design trends and withstand changing fads, ensuring long-term aesthetic appeal.
Easy to Pair: Farmhouse cabinet hardware pairs well with various cabinet finishes and materials. Whether it's painted cabinets, natural wood, or distressed finishes, farmhouse hardware adds a complementary touch that enhances the space's overall aesthetic.
DIY-Friendly: Many farmhouse cabinet hardware options are affordable, making it an accessible choice for DIY enthusiasts. Homeowners can easily update their cabinets by replacing existing hardware with farmhouse-style knobs, pulls, or handles, giving their space a fresh look without significant investment or effort.
Lastly, the popularity of farmhouse cabinet hardware can be attributed to its timeless appeal, rustic charm, versatility, and ability to create a warm and inviting atmosphere in various interior design styles.
Classic Farmhouse Cup Pull
Classic farmhouse cup pulls are iconic hardware elements that embody the rustic charm and vintage aesthetic of farmhouse design. These pulls feature a rounded cup shape with a handle or pull attached at the top.
What distinguishes these styles?  First, they are made from brass, bronze, or iron; they often have distressed or weathered finishes for an authentic, worn-out appearance. With their timeless appeal, cup pulls evoke a sense of nostalgia and elegance, adding character to cabinets and furniture.
Best of all, whether used in kitchens, bathrooms, or other living spaces, classic farmhouse cup pulls effortlessly blend functionality with vintage-inspired style, creating a warm and inviting atmosphere.
Farmhouse Knobs and Pulls on Painted Cabinets
It's surprising to many, but painted cabinets are one of the classic looks of a farmhouse kitchen. And from bright yellow cabinets to softer hues, a variety of colors (and combinations) can define this style of kitchen. 
Common hardware:
Traditional cup pulls
Square or round knobs
Polished finishes
Farmhouse cabinet With Dark Wood and Gold Handles
While not as traditional, one variant of a farmhouse kitchen is dark cabinets combined with bronze or gold hardware. And, as seen, this look can be paired with a wood countertop to tie the hardware into the grain color.
Farmhouse Kitchens With Glass Doors and KNobs
A standard design for farmhouse kitchens includes clear glass cabinets that showcase dishes and bowls. And while you'll typically find just a couple of glass doors, it's typical for this style of farmhouse cabinet hardware to use knobs.
Farmhouse Cabinet Hardware Handle Bars and PUlls on White Cabinets
For more oversized doors and drawers, it's common to use more extensive hardware – including oversized handles ranging from 6″ to 12″ in length.
And as shown, these can be mixed across doors and drawers (paired with the door size).
Clear Glass Knobs on Farmhouse Cabinets
There is a simple option for those looking for a non-traditional perspective on farmhouse cabinet hardware.
If you want the cabinet knobs to blend with painted white wood, a simple glass knob fits the character of a farmhouse without being oversized and burdensome.
Silver Hardware on Yellow Farmhouse Cabinets
No farmhouse kitchen knob collection is complete without considering a sun-yellow cabinet. And often seen here are large cup pulls with square or round cabinet hardware.
Farmhouse Kitchen Resources
A simple search for farmhouse cabinets will yield a long list of resources. If you're looking for more ideas, check out:
Last update on 2023-12-10 at 04:00 / Images from Amazon
How to Install FArmhouse Cabinet Hardware
Once you've selected the hardware, the most accessible part is over.
Unless you follow a few simple steps to safeguard the investment in your cabinets and time, next, let's look at a few installation tips and tools that will save you time and potentially save you money as you avoid damage to your cabinets.
Of course, you can always hire a professional to help you with your project. And if you need to figure it out, it's always the best option.
Use a Cabinet Hardware Jig to Install the Knobs and Pulls
If this is your first time installing cabinet hardware, you likely don't know there is a special jig.
While cabinet hardware jigs are topic to themselves, in a nutshell, they are drill jigs that will quickly and accurately set the location of the holes for your handles and knobs.
I've used the inexpensive Tourace Cabinet Hardware Jig for smaller projects. But if you install larger handles or a complete kitchen, it's worth investing in a professional-grade jig. And, there is only one on the market in the True Position Tools cabinet hardware jig.
Cordless Drill
Screwdriver
Cabinet Hardware Jig
3/16″ drill bit
Hacksaw (optional)
Frequently Asked Questions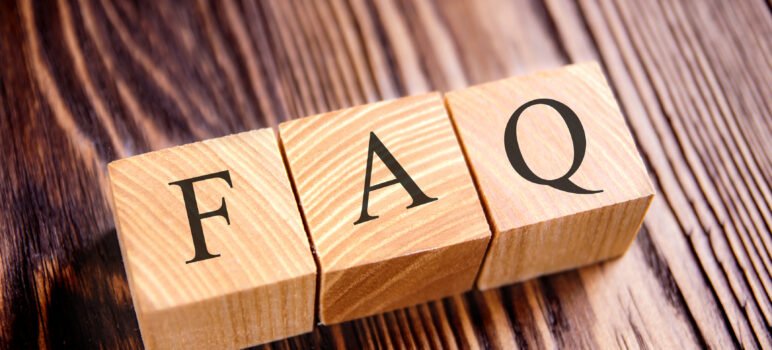 Can you add knobs and pulls to cabinets?
Cabinet knobs and pulls are usually easy to add to existing cabinets. Even if your cabinets have an older style cabinet pull cut into the cabinet door edge, you can use a cabinet hardware jig to drill holes and install hardware.
Should I use pulls or knobs on cabinets?
While there is no right or wrong answer, as aesthetics and function are involved, a common approach is pulling drawers and knobs on smaller cabinet doors. Some kitchens will use this mix and vary the design by adding pulls to more oversized cabinet doors to balance the size and weight.
Should I match my cabinet hardware color to my door hardware?
When matching cabinet hardware with door hardware, it's common to use the same color if the door and cabinets are the same base color. For example, white doors and white cabinets with proximity should be the same color. However, if the cabinets are a different wood or paint, mixing up the hardware finish to match the cabinets, not the door hardware, is more manageable.
About the Author
Latest Posts
Eric has been a professional woodworker for over thirty years and has worked in small cabinet shops making everything from kitchen cabinets to hand-made furniture. Now working from a home woodworking shop Eric is sharing his passion for woodworking, tool advice and how-to knowledge from his Minnesota-based woodshop.