Table saws are arguably the most dangerous tool in any woodworking shop. But it doesn't have to be this way if proper caution and common sense are taken. And while using the blade guard and riving knife is a must, a high quality push block or stick will help keep your fingers further from the blade. 
But jointers, router tables and band saws require equal respect to prevent serious injury from happening. 
While there are a number of solutions on the market, most woodworkers turn to a versatile push block that features:
Large, comfortable handle
Sure footed rubber grips
Adjustable feet that support uneven cuts
Maximum visibility of the feet
 While there are a variety of solutions on the market, there are two solutions every woodworker needs in their shop.
Last updated on 2023-04-01 at 11:24 // Source: Amazon Affiliates
When selecting the right push block for your projects it's best to consider the features you need – and some you might know existed:
The most important feature is a large, comfortable handle that will keep your hands away from the blade
For table saw push pads, an aggressive grip that won't slip as you push the wood into the blade
Adjustable heights for pushing narrow boards through the saw while maintaining a stable base
With push sticks a magnetic insert will help keep the stick handy and attached to the saw
Minimum width of cut between the blade and the fence of at least 1/4″
Sacrificial heel that will catch the end of the board and help prevent kick-back
Lastly, there is often need for both a feature-packed push block like the GRR-RIPPER, but then a standard push stick for wider boards.
While a seemingly simple device, there are a mix of standard brands plus specialty makers of push sticks:
MicroJig produces the #1 most popular jig on the market: the GRR-RIPPER line
POWERTEC is a value-priced brand favorite of woodworkers
Milescraft is a niche woodworking tool supplier
Delmar Tools is similarly a niche woodworking supplier
After almost thirty years in woodworking, tens of thousands of board feet fed through table saws and plenty of mistakes we know about table saw safety. And unlike other online guides written by someone who's never turned on a table saw, we've spent hours using and abusing the tools we recommend.
It is absolutely critical with table saws to use all of the safety equipment supplied with the saw. And, to invest in the proper safety equipment, dust collection and make good choices that lead to safety habits that will keep you from bodily harm. 
Push blocks, as the name implies, are a simple piece of safety equipment that put themselves in harms way so you don't have put your fingers near the table saw blade.
While there are only a few types of push blocks for table saws, it's important to note that owning each one is often best:
Sticks are long, narrow sticks that use a 90-degree notch to push wood through the table saw
Meanwhile blocks use a rubber or foam bottom to grab the surface of the wood and push it through the saw
Push Blocks IN OUr Review
After looking at all the various models on the market it was clear that GRR-RIPPER is the best solution. With a company founded on just safety blocks for woodworking tools and satisfied users in almost every review it made sense to test it out.
GRR-RIPPER 3D Push Block (Best Value)
In our use and testing this push block was high quality from the minute we opened the box. Featuring perfectly molded components, high quality bolts and simplicity of use no woodworker will regret adding this to their shop.
Surprising to many, there is actually a most popular push block for table saws: the GRR-RIPPER 3D that is both versatile and safe. And from a company that makes a variety of push blocks.
Works horizontally or vertically
1/2″ and 1/4″ legs
Control over wood left and right of blade
Large handle
Three directions of control
With woodworkers often needing to make dozens of thin strips of wood for their projects they all face a challenge: making strips on a table saw is dangerous.
The solution? The founder of Microjig built his company and brand off this unique push block that:
Allows for three directions of control (forward, down, towards fence)
With two push blocks allows for continuous pushing of sticks to avoid burning
Makes cuts down to 1/4″
High quality components
Easy to assemble
Works on table saw, router table, jointer, band saw
Three way control
Controls pressure over the blade
Reduces kickbacks
Keeps fingers and hands away from blade
Minimum of 1/4″ cut required
Doesn't work with blade guard in place for thin cuts
Takes a few minutes to assemble
GRR-RIPPER 3D Advanced Pushblock (Professional Pick)
Taking the base model a step further, this Made in America model offers more customization, support for thinner strips and stabilizing plates for reduced tip risk.
Same features as the base model GR-100
Stabilizing plate
Treaded grooves
More gripping area vs. GR-100 model
By enhancing the GR-100 model with the following you'll have a great push block for your table saw and every other saw in the shop:
Stabilizing plate
Adjustable spacers
Deflector / connector
Handle bridge kit
Gravity heel
1/8″ leg
Manufactured by: Microjig
Support for the thinnest cuts
Enhanced stability
Works vertically (bandsaws)
Adjustable for almost any shape of cut
Price
Doesn't work with blade guard in place
Milescraft 3406 Gripper Pro (Budget Option)
With GRR-RIPPER holding patents on their unique design, there are no imitators. This model comes close as a push block with anti-kick heel "sacrificial" heel plates.
Angled handle for enhanced fence pressure
Support foot for thin stock
Cuts to 1/8″ thick
Rubber coated feet
While very similar to the GRR-RIPPER, the niche Milescraft brand has created a few differentiators for itself that make this value-priced push block worth a try.
By using an easy-to-slide inner rail this table saw push block  is easy to use. And the angled handle improves force against the fence for better control on thin and thick cuts.
Manufactured by: Milescraft
Price
Works horizontal or vertical
Easy to adjust
Sacrificial heel for improved kick-back
Supports cuts to 1/8″ thick
Lacks adjustability of the GRR-RIPPER
Doesn't work with blade guard in place
POWERTEC 71511 (Best Push Sticks)
While most push sticks only contact the rear of the woods edge, this combo back of traditional plus L-push stick grabs an additional section of wood for better control
Long angled handle
Padded foot on L-push stick
High visibility
Magnets on standard push stick
When it comes to safety equipment your choices are almost always an "and". 
For example, you'll need a GRR-RIPPER "and" a standard push block for when you have the blade guard down on the saw. And, of course, on top end table saws with dust collection blade guards you'll want to keep the guard in place.
Which is where a standard push block for ripping long cuts is best: simply use these in combination with table saw feather boards for fast and safe cutting.
Manufactured by: POWERTEC
Inexpensive
L-push block control
Easy to use
Allows for blade guard to be sued
Enables dust collection
Useful on many machines
Not designed for thin cuts
Only allows for forward and limited down pressure
GRR-RIP Block (Best for Jointer)
Sometimes you just need down pressure on large stock and a catch at the end for kickback.
Proprietary Green GRR-RIP surface for no-slip
Large handle
Spring loaded catches
Optional table saw accessory kit
From a push block on your table saw to use on a jointer, a pair of these well designed push blocks will enhance control over whatever you put through your saw.
And, as a more traditional design, these less awkward looking blocks are great for cutting wider stock on your saw while leaving your blade guard in place.
Manufactured by: Microjig
Price
Large padded surface
Allows for blade guard to be left in place
Maximum down pressure
Not designed for thin stock
Hedgehog Push Stick (Best Down Pressure)
Looking literally like a hedge hog, this unique push stick provides both forward and downward pressure.
Large handle
Unique design provides forward and downward pressure
3/8-inch width
1/4-inch heel hook
Padded grip
The Hedgehog solves one of the biggest gaps in the standard push stick: lack of downward pressure.
By providing a forward-leaning design this glass-fiber reinforced stick will give you two dimensions of control while finishing up cuts on your saw.
Large comfortable handle
Two dimensions of control
Heel hook
Minimum cut width of 3/8″
Doesn't provide pressure against the fence like the GRR-RIPPER
Frequently Asked Questions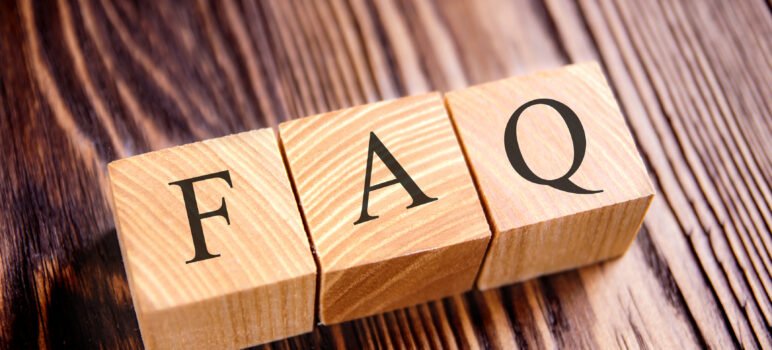 What is the best push block for a table saw?
The best solution depends on the size of the wood being cut and the amount of distance between the blade and the fence. For longer boards, a feather board is actually best to keep the board against the fence. However, on shorter boards a standard push block usually works best. But for precise cuts where the wood is close to the fence many woodworkers turn to the popular yellow GRR-RIPPER.
Are there different types of push blocks?
There are many various styles and types. First, some use a rubber grip that is uses friction on the face of the wood to move the wood over the blade. Second, some blocks use a notch at the end of the board to press the wood past the blade. And lastly, other models use both a rubber surface and notches to create a safe way of sawing wood.
When should you use a push block on a table saw?
The simple answer is always. However, some woodworkers have a 4″ or 6″ rule where they will feed stock through their saw as long as a "safe" distance is maintained. But rather than risk being one of the average ten amputees a day on the table saw, use a block or stick whenever your hand comes close to the blade.
While even a home-made push block is better than using your fingers its clear to experienced woodworkers that a top brand push block AND stick are a must. While there are many options on the market its clear the GRR-RIPPER solutions are the best pick. I don't regret buying the base model for this review.
About the Author
Latest Posts
Eric has been a professional woodworker for over thirty years and has worked in small cabinet shops making everything from kitchen cabinets to hand-made furniture. Now working from a home woodworking shop Eric is sharing his passion for woodworking, tool advice and how-to knowledge from his Minnesota-based woodshop.