Standard duty drawer slides are great for furniture and cabinets. But their construction doesn't allow them to support loads over 100 pounds. And, most cabinet and furniture drawer slides have lengths up to 24-inches that don't allow them to work in shop or industrial settings.
What's unique with heavy duty drawer slides?
Well, consider features like:
Heavy duty ball bearing construction
Extra thick metal glides
Locks to keep drawers closed (or open)
Lengths up to 72 inches
Keep in mind these slides require more side clearance than a standard slide. So, in my experience, its best to buy the slide and have it in the shop so you can measure before you build.
Bottom mount heavy duty (260#)
Longest slide length (72″):
Last updated on 2023-04-01 at 11:53 // Source: Amazon Affiliates
Odds are, if you are looking for heavy duty drawer slides with over 100-pounds capacity its for a unique drawer application. Perhaps it is an overloaded, wide drawer with short 16″ slides. Or, maybe it's a 60″ deep RV slide that needs to hold 500 pounds.
Within this unique niche of drawer slides there are a number of name brand drawer slides, and a huge variety of imported slides to the US market.
Lastly, these slides are typically 'non disconnect' – which means you cannot detach them easily. But since they support massive weight loads it is unlikely you'll need to.
Types of Heavy Duty Slides
While a standard drawer slide is available in a variety of mounting types the heavy duty class of slides is predominately side mount.
Why side mounts?
Well, the first reason is stability gained through steel on edge. With extended length and weight capacity this style of slide isn't only thicker at a standard 3/4-inches it is also taller in height to support thicker steel and heavier ball bearings.
But, there are features like locking, extra length and even some heavy duty slides with soft closing.
High Weight Capacity Slides
Standard drawer slides start out with a 50 pound capacity.
But with heavy duty slides you'll find a variety of slides with ten-times the weight bearing capacity. 
Key features of this weight class of slide include:
3/4″ side clearance
Lengths up to 72-inches (24-60″ the most common)
Side heights of 3-inches
Full extension
The downside of this style of slide is they aren't quiet and they require a fixed installation where the drawer or shelf can't be instantly removed.
Locking Heavy Duty Drawer Slides
From custom tool pull-outs, gun storage in truck beds to pullouts in campers there is a specific reason many turn to heavy duty slides: they can be locked in place.
Besides extension lengths up to 60-inchdes this style of slide will generally hold 250-pounds and then firmly lock in place. Which, as you can guess, is a must on uneven terrain or for shelving that must stay in place during use.
Medium Weight Rating Up to 250 Pounds
Not every heavy duty drawer or shelf requires a 500-pound slide.
And not every budget can afford slides that cost upwards of $250-400 each.
Which is where a middle-ground 250-pound class of slide exists that offers up a heavy duty weight capacity but at a budget price.  The disadvantages, though, are weight capacity typically decreases the longer the slide is (something to watch for in all slides).
Heavy Duty 1/2-Inch Clearance
When it comes to heavy duty drawer slides the best way to ensure a proper fit and operation is to buy the drawer slide first. And then build your project.
While a standard drawer slide for cabinets and furniture requires 1/2-inch of clearance, most heavy duty are 3/4-inch or a minor metric adjustment from that. 
All of which means there are some projects that require a standard 1/2-inch clearance but offer a heavier duty build and weight capacity.
Bottom Frame Heavy Duty Slides
With most slides showing a full 2″ (or more) of chrome slides – these slides are hidden and offer up a high weight limit.
When projects call for heavy duty support with a long travel woodworkers will turn to a bottom frame drawer slide. 
By mounting on the underside of the drawer box or cabinet frame these slides are invisible during operation. And, for existing applications, do not require a specific side clearance.
Lateral File Drawer Slides For Wide Drawers
While not a popular style of slide a lateral file drawer slide excels at one thing: wide and heavy drawers.
As the name implies, this type of heavy duty drawer slide typically offers quick-release, 150-pound capacity and support for wide displays.
Common uses: display cases, file cabinets, furniture and custom shelving.
With standard duty slides dominated by top brands like Blum, stepping up the weight capacity you'll find top manufacturers like Hettich, TCH, Accuride and more offering slides. 
While most offer a similar range of lengths and weight capacity look for differences not just in cost but certification processes with cycle testing.
1. Hettich HD Drawer Slides
Key features:
Full extension
Maximum weight capacity of 500 pounds
Cushioned in/out stops
Lengths up to 60″
Ball bearing spacers to reduce noise
Also, you'll need to allow for a 3/4″ clearance on both sides of the drawer or shelf (versus the standard 1/2″) plus 3″ vertical height of this slide.
2. Vadania Locking Slides
Vadania is a newer brand to drawer slides but offers up a quality line of slides that are well matched to RV, woodworking or metal storage solutions. And, their line of locking slides is comprehensive from 20″ slides with almost 500-pound capacity up to 60″ slides with just under 300-pound capacity weight loads.
The downside to locking slides? Expect to pay almost double of what a standard slide would cost. In this type of heavy duty drawer slide the features come at a cost.
3. TCH Hardware: 250 Pound Budget Heavy Duty Drawer Slide
While other slides have a declining weight load, the TCH slide supports that maximum 250# capacity up to the popular 36″ depth.
Key features:
.75″ width and just over 2″ in height
Zinc coated
Full extension plus over-travel with 3 folds
250 pound weight capacity
Hold-in feature to keep drawer shut
Lengths 12-36″
Like most heavy duty drawer slides, screws are not included. And if you haven't guessed by now that's because some applications call for small bolts vs. screws.
4. Accuride 9301 - 12 to 60" Heavy Duty Drawer Slide
For industrial applications carrying generators or super heavy duty sliding shelves these slides were designed for wide drawers and heavy loads.
Key features of this drawer slide include:
Full extension
Maximum weight capacity of 600 pounds

Lengths up to 60″

Ball bearing spacers to reduce noise
For more check out the Accuride 9301E technical sheet.
5. Vadania 1/2" Side Clearance Heavy Duty Slide
With most heavy duty drawer slides requiring a 3/4″ side clearance there are limited options for updating existing 1/2″ side clearance drawers.
But, these Vadania VA1551 slides are an option worth considering from a growing distributor of slides. And at a budget price.
6. Blum - Undermount Heavy Duty Drawer Slides
I only install the Blum undermount soft close in my new cabinet and furniture projects. 
So when it comes to a slightly heavier duty slide (the standard slides are 100#) this HD version will give that extra pull to operate the soft close mechanism.
Key features:
Soft close engages at 2″ from closed.
125 pound capacity per drawer
Drawer slides are not visible to the user
Blum durability and brand reputation
8. Vadania Soft Close Heavy Duty Drawer Slide
If you haven't used a soft close drawer slide you'll want to consider investing in one. 
Even though heavier drawers may be less prone to the hard slam of a lighter drawer, having a spring-assisted closing is a great feature. And, in my standard duty drawer slide reviews I've found Vadania to be a solid quality closer.
While weight is one factor, like the Fulterer 1000# slide, many forget that length of the drawer slides is another dimension that needs to be considered. 
And is often the reason for the added weight capacity.
Considerations for long drawer slides
In my experience any drawer slide over 24″ is an extra long drawer slide.
In fact, as slide lengths pass 24″ and widths creep over 30″ a lot of factors start to come into play:
Will the slide handle the torque when fully extended?
And is the cabinet properly anchored?
What about the slides rating at full extension?
Should I use bolts instead of screws?
36" heavy duty drawer slides
A 36″ heavy duty slide is one of the most popular sizes. While I've used these in fireplace surround cabinets, there are applications for kitchen islands, garage shelving, industrial applications and countless others.
Available features by manufacturer:
Accuride 9301E 36-inch – 600 pound capacity, non-disconnect, slide weight of 24 pounds
Vadania A2576 36-inch – with extension to 72″, 396 pound capacity and subjected to 100,000 push/pull tests (per manufacturer). 
Hettich 36-inch – with 500 pound capacity, 3″ height and cushioned stops for quieter operation.
Guide to Heavy Duty Drawer Slides
What is a heavy duty drawer slide?
A heavy duty drawer slide is a drawer slide rated for over 100 pounds. While many slides have a maximum capacity of 100 pounds, heavy duty drawer slides start at 125 pounds and typically have a capacity of 200 to 500 pounds. 
Due to the added weight these slides are typically side mount ball bearing slides. Additionally these slides have longer extension – with some up to 96″ and 1000 pound capacities.
When should I use a heavy duty slide?
There are  surprising number of uses for a heavy duty drawer slide. 
Here's a few examples:
Trash roll-out bins in kitchen cabinets
Garage shelves with extensions over 24″
Custom truck bed roll-outs (extensions up to 72″ and 1000 pounds)
Buying Guide for the Best Heavy Duty Drawer Slides
As with all types of drawer slides, purchasing the slide itself is only part of the process.
What else should you think about with heavy duty slides? Well, consider these needs for your project:
Screws and Bolts Not Included With Heavy Duty Slides
Some heavy duty drawer slides will be used in metal applications like garage or industrial shelving.
While other slides will be used in furniture or garage workbench applications and require wood fasteners.
So whichever project you plan it's important to note you won't likely receive screws or bolts with your slides. But that's easily remedied by purchasing the slides in advance and checking the clearance of the slide vs. the desired screws or bolts you'll use.
For wood applications a popular screw is the #10 flat head for the cabinet (buy as long as possible) and a #10 pan head for the drawer side.
Even Heavy Duty Drawer Slides Need Jigs for Installation
While all ball bearing drawer slides are tricky to install, the heavy duty slides offer a weighty twist. Yep they are hard to hold and align.
And while I recommend a drawer slide jig for all drawer slides a jig is a must have for heavy duty slides.
Finding Hardware for Heavy Weight Drawers
When you have 200+ pounds of drawer and cargo to pull out you'll need some heavy duty drawer handles.
Here's a few I'd recommend taking a look at:
TCH Hardware spring loaded
JQK spring loaded stainless
Lizavo 6-1/2″ handles
Of course, what style you need will depend on the drawer construction and purpose. But planning ahead for the pull will keep our options open.
Frequently Asked Questions for Heavy Duty Drawer Slides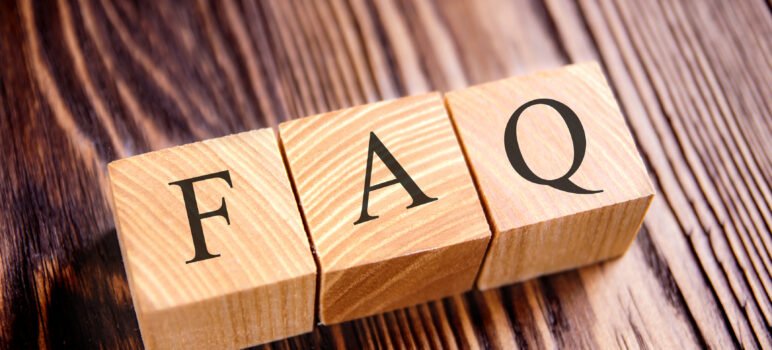 How much weight can a heavy duty drawer slide hold?
Heavy duty drawer slides start at 125 pound rating, then move to 250, 500, 600 and even 1000 pounds. However, rating at times depends on the length of the slide as capacity diminishes as the slide lengthens.
What is the side clearance on a heavy duty drawer slide?
Most heavy duty drawer slides require at least 0.7″ versus the standard 0.5″ found on other drawer slides. Because of this, it is important to purchase your heavy duty drawer slide first, and then make the drawer or shelf it will carry.
Where are heavy duty drawer slides mounted?
Heavy duty drawer slides are almost always a side mount ball bearing slide. There are a few exceptions, like the Blum Heavy Duty under mount but they have a lower overall capacity.
Do heavy duty drawer slides have locks to keep the drawer open?
Yes, a number of heavy duty drawer slides feature a locking mechanism to keep the drawer opened.
What's the maximum length of a heavy duty drawer slide?
Heavy duty drawer slides can be found out to 72″ (and some longer) in a variety of lengths.
About the Author
Latest Posts
Eric has been a professional woodworker for over thirty years and has worked in small cabinet shops making everything from kitchen cabinets to hand-made furniture. Now working from a home woodworking shop Eric is sharing his passion for woodworking, tool advice and how-to knowledge from his Minnesota-based woodshop.