While heavy duty drawer slides are commonly used in industrial shelving, RV pullouts, and custom trailers there are key features that decide which slide type is best for each application. For example, choosing the best heavy duty drawer slide requires understanding features like locking, extension lengths and weight capacity for the best and safest solution.
In this guide we'll cover slides by their use:
Heavy duty drawer slides for 250+ pound plus loads
Extra long drawer slides that extend 36″ up to 72″
Standard length slides with weight capacities up to 600 pounds
Locking heavy duty drawer slides for campers and trailers
Undermount heavy duty slides that are easier to install and aren't visible
Standard 1/2″ clearance slides for upgrading or replacing existing slides
Finally, heavy duty drawer slides are generally classified as 150-pounds or more. And for that reason, most kitchen and furniture projects use a
standard drawer slide
 that operate more quietly, smoothly and with soft close features.
| Slide | Product Desc. | Shop |
| --- | --- | --- |
| | BEST OVERALL: TCH is a top brand with a complete line of 250-pound rated slides up to 36″ | Check Price |
| | LOCKING HEAVY DUTY: Vadania locking slides allow you to lock the drawer open or closed. | Check Price |
| | 1/2″ CLEARANCE HEAVY DUTY: Vadania 150-pound side mount are one of the few available. | Check Price |
| | BEST BOTTOM MOUNT: Yenuo heavy duty slides are mounted under the drawer or shelf. | Check Price |
| | EXTRA LONG SLIDES: TRG offers one of the few drawer slides that go up to 72″ | Check Price |
| | BEST 500+ POUND: Hettich offers 500# slides from 10-48″ | Check Price |
Best Heavy Duty Drawer Slides
Odds are, if you are looking for heavy duty drawer slides with over 100-pounds capacity its for a unique drawer application. Perhaps it is an overloaded, wide drawer with short 16″ slides. Or, maybe it's a 60″ deep RV slide that needs to hold 500 pounds.
Within this unique niche of drawer slides there are a number of name brand drawer slides, and a huge variety of imported slides to the US market.
If your project involves moving large drawers or shelves with heavy items then you'll want to start out with MORE weight capacity than you think you might need.
While there are 250-pound slides on the market, a 500-pound class will give you extra stability and (potentially) avoid accidental overload that could lead to future slide failure.
Within this class, Accuride, Hettich, and Fulterer are some of the top brand names.
Key features:
Full extension
Maximum weight capacity of 500 pounds
Cushioned in/out stops
Lengths up to 60″
Ball bearing spacers to reduce noise
Also, you'll need to allow for a 3/4″ clearance on both sides of the drawer or shelf (versus the standard 1/2″) plus 3″ vertical height of this slide.
One of the unique features you'll find with heavy duty drawer slides is some models have locks that can prevent the slide from moving while open or closed.
So when would this be useful? Well, consider:
Locking a camper slide shut to prevent movement during transport
Or, locking the same slide open to prevent accidently closing on slopes
Preventing heavy duty shelves and contents from sliding open (a tipping hazard)
While there are a few vendors, in this category Vadania has a well reviewed slide with high weight capacity and assorted lengths..
Vadania is a newer brand to drawer slides but offers up a quality line of slides that are well matched to RV, woodworking or metal storage solutions. And, their line of locking slides is comprehensive from 20″ slides with almost 500-pound capacity up to 60″ slides with just under 300-pound capacity weight loads.
The downside to locking slides? Expect to pay almost double of what a standard slide would cost. In this type of heavy duty drawer slide the features come at a cost.
3. TCH Hardware: 250 Pound Budget Heavy Duty Drawer Slide
While other slides have a declining weight load, the TCH slide supports that maximum 250# capacity up to the popular 36″ depth.
Key features:
.75″ width and just over 2″ in height
Zinc coated
Full extension plus over-travel with 3 folds
250 pound weight capacity
Hold-in feature to keep drawer shut
Lengths 12-36″
Like most heavy duty drawer slides, screws are not included. And if you haven't guessed by now that's because some applications call for small bolts vs. screws.
5. Vadania: 150 pound 1/2" Side Clearance Heavy Duty Drawer Slide
With most heavy duty drawer slides requiring a 3/4″ side clearance there are limited options for updating existing 1/2″ side clearance drawers.
But, these Vadania VA1551 slides are an option worth considering from a growing distributor of slides. And at a budget price.
6. Blum - Undermount Heavy Duty Drawer Slides
I only install the Blum undermount soft close in my new cabinet and furniture projects. 
And if you're curious why you can read more in my guide to the best soft close drawers.
So when it comes to a slightly heavier duty slide (the standard slides are 100#) this HD version will give that extra pull to operate the soft close mechanism.
Key features:
Soft close engages at 2″ from closed.
125 pound capacity per drawer
Drawer slides are not visible to the user
Blum durability and brand reputation
The only downside? These are pretty expensive slides and you'll want to consider the value of concealing the slide. Also note they require a custom side fit (less than 1/2″) and require a custom drawer construction.
7. Lontan 4502S3 Heavy Duty Soft Close Slides (100#)
The Lontan soft close slides are my budget choice for slow close slides. And at a 100-pound weight capacity might have just enough capacity at an affordable price.

Maybe you don't need a 500 or even 250 pound slide. Well, if that's the case then a 100 pound rated slide is one of the more popular slides available. And after testing a number of leading ball bearing slides I like the Lontans.
Key features:
Standard 1/2″ side clearance (per side)
Soft close with dual spring
100 pound capacity
Quiet operation
The only downside? The soft close might not work on wide drawers or as well when you reach full capacity.
8. Vadania - Soft Close Heavy Duty Drawer Slide
If you haven't used a soft close drawer slide you'll want to consider investing in one. 
Even though heavier drawers may be less prone to the hard slam of a lighter drawer, having a spring-assisted closing is a great feature. And, in my standard duty drawer slide reviews I've found Vadania to be a solid quality closer.
While weight is one factor, like the Fulterer 1000# slide, many forget that length of the drawer slides is another dimension that needs to be considered. 
And is often the reason for the added weight capacity.
Considerations for long drawer slides
In my experience any drawer slide over 24″ is an extra long drawer slide.
In fact, as slide lengths pass 24″ and widths creep over 30″ a lot of factors start to come into play:
Will the slide handle the torque when fully extended?
And is the cabinet properly anchored?
What about the slides rating at full extension?
Should I use bolts instead of screws?
36" heavy duty drawer slides
A 36″ heavy duty slide is one of the most popular sizes. While I've used these in fireplace surround cabinets, there are applications for kitchen islands, garage shelving, industrial applications and countless others.
Available features by manufacturer:
Accuride 9301E 36-inch – 600 pound capacity, non-disconnect, slide weight of 24 pounds
Vadania A2576 36-inch – with extension to 72″, 396 pound capacity and subjected to 100,000 push/pull tests (per manufacturer). 
Hettich 36-inch – with 500 pound capacity, 3″ height and cushioned stops for quieter operation.
Have an ultra heavy duty drawer that needs to extend five feet out and still support a massive load? While there are very few slides on the market, this 60-inch 500 pound slide will provide the extension and weight for most projects.
Guide to Heavy Duty Drawer Slides
What is a heavy duty drawer slide?
A heavy duty drawer slide is a drawer slide rated for over 100 pounds. While many slides have a maximum capacity of 100 pounds, heavy duty drawer slides start at 125 pounds and typically have a capacity of 200 to 500 pounds. 
Due to the added weight these slides are typically side mount ball bearing slides. Additionally these slides have longer extension – with some up to 96″ and 1000 pound capacities.
When should I use a heavy duty slide?
There are  surprising number of uses for a heavy duty drawer slide. 
Here's a few examples:
Trash roll-out bins in kitchen cabinets
Garage shelves with extensions over 24″
Custom truck bed roll-outs (extensions up to 72″ and 1000 pounds)
Buying Guide for the Best Heavy Duty Drawer Slides
As with all types of drawer slides, purchasing the slide itself is only part of the process.
What else should you think about with heavy duty slides? Well, consider these needs for your project:
Screws and Bolts Not Included With Heavy Duty Slides
Some heavy duty drawer slides will be used in metal applications like garage or industrial shelving.
While other slides will be used in furniture or garage workbench applications and require wood fasteners.
So whichever project you plan it's important to note you won't likely receive screws or bolts with your slides. But that's easily remedied by purchasing the slides in advance and checking the clearance of the slide vs. the desired screws or bolts you'll use.
For wood applications a popular screw is the #10 flat head for the cabinet (buy as long as possible) and a #10 pan head for the drawer side.
Even Heavy Duty Drawer Slides Need Jigs for Installation
While all ball bearing drawer slides are tricky to install, the heavy duty slides offer a weighty twist. Yep they are hard to hold and align.
And while I recommend a drawer slide jig for all drawer slides a jig is a must have for heavy duty slides.
Finding Hardware for Heavy Weight Drawers
When you have 200+ pounds of drawer and cargo to pull out you'll need some heavy duty drawer handles.
Here's a few I'd recommend taking a look at:
TCH Hardware spring loaded
JQK spring loaded stainless
Lizavo 6-1/2″ handles
Of course, what style you need will depend on the drawer construction and purpose. But planning ahead for the pull will keep our options open.
Frequently Asked Questions for Heavy Duty Drawer Slides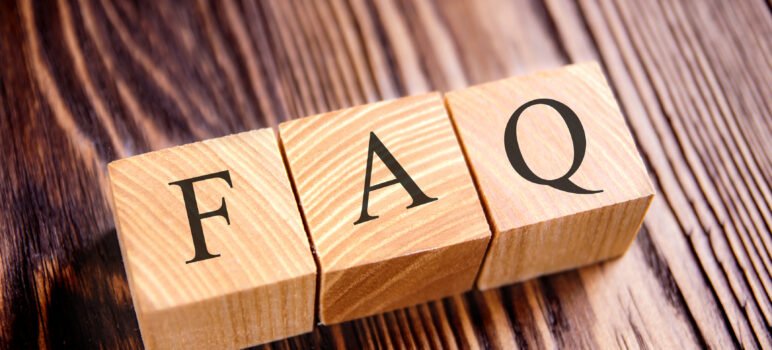 How much weight can a heavy duty drawer slide hold?
Heavy duty drawer slides start at 125 pound rating, then move to 250, 500, 600 and even 1000 pounds. However, rating at times depends on the length of the slide as capacity diminishes as the slide lengthens.
What is the side clearance on a heavy duty drawer slide?
Most heavy duty drawer slides require at least 0.7″ versus the standard 0.5″ found on other drawer slides. Because of this, it is important to purchase your heavy duty drawer slide first, and then make the drawer or shelf it will carry.
Where are heavy duty drawer slides mounted?
Heavy duty drawer slides are almost always a side mount ball bearing slide. There are a few exceptions, like the Blum Heavy Duty under mount but they have a lower overall capacity.
Do heavy duty drawer slides have locks to keep the drawer open?
Yes, a number of heavy duty drawer slides feature a locking mechanism to keep the drawer opened.
What's the maximum length of a heavy duty drawer slide?
Heavy duty drawer slides can be found out to 72″ (and some longer) in a variety of lengths.
Searching for the best heavy duty drawer slides takes a bit more research versus more standard drawer slides. And, if you decide your drawers won't require over 100 pounds you can always fall back to the popular soft close drawer slides.
Bestseller No. 1
Bestseller No. 2
Bestseller No. 3
Bestseller No. 4
Bestseller No. 5
Last update on 2021-12-04 at 23:53 / Affiliate links / Images from Amazon Product Advertising API