If you buy something through our links, this site might earn an affiliate commission. 
Finding the best heavy duty drawer slides for drawers and shelves can be daunting. Do you need 100, 250 or 500+ pounds of support? Should I have locking slides? Or, can I really find a 72″ slide? In this article we'll review all these slides and help you decide what's best (and budget friendly).

Before we get started, when I think heavy duty slides I mean 150+ pound capacity. If that's too much, then head over to our soft close drawer slides guide instead.
I grew up in a machinists shop where my dad had a massive welding table. As in a 36″x60″ mass of concrete stressing 1/4″ plate steel that took years of abuse and welding without a ding. And, under this five foot wide table, was a single drawer with dozens of vise-grip clamps, a few years supply of welding rods, flux, wire feed spools and magnets.
While he had, as a metalworker, the tools, time and skills to custom fabricate his own slides for this 250+ pound drawer back in the 1970's you might not.
In this article you'll learn about:
Slides that hold 150-600+ pounds
Drawers up to 72″ deep
Locking heavy duty slides
Lay-flat heavy duty drawer slides
Heavy duty slides with 1/2″ side clearance (hard to find!)
And, tips and tricks to install these slides
Top Picks:
Don't Build First....Buy First!
The #1 issue with heavy duty drawer slides is making build-time assumptions on side clearance. Don't. Slides are available in .5", .7", and .75" and custom undermount. Grab the slides, then start building.
1. Hettich 3320 - 500 Pound Heavy Duty Drawer Slide
For industrial applications or that unique woodworking project these slides will not disappoint in maximum load capacity.
Key features of this drawer slide include:
Full extension
Maximum weight capacity of 500 pounds
Cushioned in/out stops
Lengths up to 60″
Ball bearing spacers to reduce noise
A few key installation considerations include you'll need to allow for a 3/4″ clearance on both sides of the drawer or shelf (versus the standard 1/2″) and allow for the 3″ vertical height of this slide. Also, screws aren't included and need to be equally heavy duty.
2. Vadania D2053 - Locking Heavy Duty Slide
Having a lock on a full extension drawer slide is a must when you want the load it is carrying to stay out and accessible. 
Or, you have a drawer you want to stay FIRMLY closed until you push the blue locking buttons to unlock the drawer.
What's also unique with these slides? Due to their design and 2″ height these are great for use in furniture, desks, custom truck drawers, or even garage shelving for pull-out access.
Key features of the Vadania drawer slide:
Full extension with 3 folds
Maximum weight capacity of 120 pounds (40″) up to 260 pounds (12″)
Cushioned in/out stops
Lengths up to 40″
Lock to secure drawer or shelf it supports open (or closed)
Of note, these slides require a slightly off-standard 0.7″ of side clearance per drawer.
3. TCH - 250 Pound Budget Heavy Duty Drawer Slide
While other slides have a declining weight load, the TCH slide supports that maximum 250# capacity up to the popular 36″ depth.
Key features:
.75″ width and just over 2″ in height
Zinc coated
Full extension plus over-travel with 3 folds
250 pound weight capacity
Hold-in feature to keep drawer shut
Lengths 12-36″
Like most heavy duty drawer slides, screws are not included. And if you haven't guessed by now that's because some applications call for small bolts vs. screws.
4. Accuride 9301 - 12 to 60" Heavy Duty Drawer Slide
For industrial applications carrying generators or super heavy duty sliding shelves these slides were designed for wide drawers and heavy loads.
Key features of this drawer slide include:
Full extension
Maximum weight capacity of 600 pounds

Lengths up to 60″

Ball bearing spacers to reduce noise
For more check out the Accuride 9301E technical sheet.
5. Vadania - Soft Close Heavy Duty Drawer Slide
If you haven't used a soft close drawer slide you'll want to consider investing in one. 
Even though heavier drawers may be less prone to the hard slam of a lighter drawer, having a spring-assisted closing is a great feature. And, in my standard duty drawer slide reviews I've found Vadania to be a solid quality closer.
6. Blum - Undermount Heavy Duty Drawer Slides
I only install the Blum undermount soft close in my new cabinet and furniture projects. 
And if you're curious why you can read more in my guide to the best soft close drawers.
So when it comes to a slightly heavier duty slide (the standard slides are 100#) this HD version will give that extra pull to operate the soft close mechanism.
Key features:
Soft close engages at 2″ from closed.
125 pound capacity per drawer
Drawer slides are not visible to the user
Blum durability and brand reputation
The only downside? These are pretty expensive slides and you'll want to consider the value of concealing the slide. Also note they require a custom side fit (less than 1/2″) and require a custom drawer construction.
7. Lontan 4502S3 Heavy Duty Soft Close Slides (100#)
The Lontan soft close slides are my budget choice for slow close slides. And at a 100-pound weight capacity might have just enough capacity at an affordable price.

Maybe you don't need a 500 or even 250 pound slide. Well, if that's the case then a 100 pound rated slide is one of the more popular slides available. And after testing a number of leading ball bearing slides I like the Lontans.
Key features:
Standard 1/2″ side clearance (per side)
Soft close with dual spring
100 pound capacity
Quiet operation
The only downside? The soft close might not work on wide drawers or as well when you reach full capacity.
While weight is one factor, like the Fulterer 1000# slide, many forget that length of the drawer slides is another dimension that needs to be considered. 
And is often the reason for the added weight capacity.
Considerations for long drawer slides
In my experience any drawer slide over 24″ is an extra long drawer slide.
In fact, as slide lengths pass 24″ and widths creep over 30″ a lot of factors start to come into play:
Will the slide handle the torque when fully extended?
And is the cabinet properly anchored?
What about the slides rating at full extension?
Should I use bolts instead of screws?
36" heavy duty drawer slides
A 36″ heavy duty slide is one of the most popular sizes. While I've used these in fireplace surround cabinets, there are applications for kitchen islands, garage shelving, industrial applications and countless others.
Available features by manufacturer:
Accuride 9301E 36-inch  – 600 pound capacity, non-disconnect, slide weight of 24 pounds
Vadania A2576 36-inch – with extension to 72″, 396 pound capacity and subjected to 100,000 push/pull tests (per manufacturer). 
Hettich 36-inch – with 500 pound capacity, 3″ height and cushioned stops for quieter operation.
Have an ultra heavy duty drawer that needs to extend five feet out and still support a massive load? While there are very few slides on the market, this 60-inch 500 pound slide will provide the extension and weight for most projects.
Guide to Heavy Duty Drawer Slides
#1 - What is a heavy duty drawer slide?
A heavy duty drawer slide is a drawer slide rated for over 100 pounds. While many slides have a maximum capacity of 100 pounds, heavy duty drawer slides start at 125 pounds and typically have a capacity of 200 to 500 pounds. 
Due to the added weight these slides are typically side mount ball bearing slides. Additionally these slides have longer extension – with some up to 96″ and 1000 pound capacities.
#2 - When should I use a heavy duty slide?
There are  surprising number of uses for a heavy duty drawer slide. 
Here's a few examples:
Trash roll-out bins in kitchen cabinets
Garage shelves with extensions over 24″
Custom truck bed roll-outs (extensions up to 72″ and 1000 pounds)
Buying Guide for the Best Heavy Duty Drawer Slides
As with all types of drawer slides, purchasing the slide itself is only part of the process.
What else should you think about with heavy duty slides? Well, consider these needs for your project:
Screws and Bolts Not Included With Heavy Duty Slides
Some heavy duty drawer slides will be used in metal applications like garage or industrial shelving.
While other slides will be used in furniture or garage workbench applications and require wood fasteners.
So whichever project you plan it's important to note you won't likely receive screws or bolts with your slides. But that's easily remedied by purchasing the slides in advance and checking the clearance of the slide vs. the desired screws or bolts you'll use.
For wood applications a popular screw is the #10 flat head for the cabinet (buy as long as possible) and a #10 pan head for the drawer side.
Even Heavy Duty Drawer Slides Need Jigs for Installation
While all ball bearing drawer slides are tricky to install, the heavy duty slides offer a weighty twist. Yep they are hard to hold and align.
And while I recommend a drawer slide jig for all drawer slides a jig is a must have for heavy duty slides.
Finding Hardware for Heavy Weight Drawers
When you have 200+ pounds of drawer and cargo to pull out you'll need some heavy duty drawer handles.
Here's a few I'd recommend taking a look at:
TCH Hardware spring loaded
JQK spring loaded stainless
Lizavo 6-1/2″ handles
Of course, what style you need will depend on the drawer construction and purpose. But planning ahead for the pull will keep our options open.
Frequently Asked Questions for Heavy Duty Drawer Slides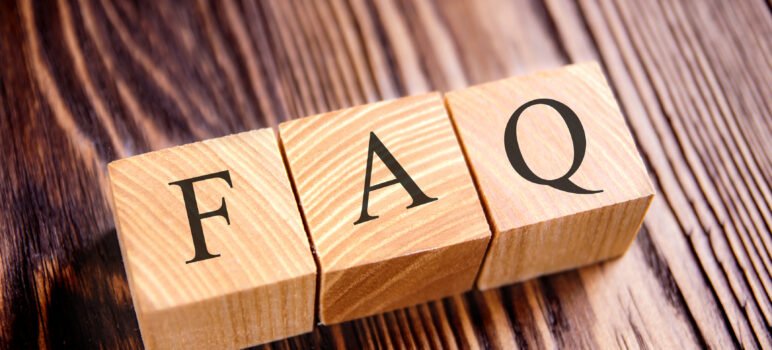 How much weight can a heavy duty drawer slide hold?
Heavy duty drawer slides start at 125 pound rating, then move to 250, 500, 600 and even 1000 pounds. However, rating at times depends on the length of the slide as capacity diminishes as the slide lengthens.
What is the side clearance on a heavy duty drawer slide?
Most heavy duty drawer slides require at least 0.7″ versus the standard 0.5″ found on other drawer slides. Because of this, it is important to purchase your heavy duty drawer slide first, and then make the drawer or shelf it will carry.
Where are heavy duty drawer slides mounted?
Heavy duty drawer slides are almost always a side mount ball bearing slide. There are a few exceptions, like the Blum Heavy Duty under mount but they have a lower overall capacity.
Do heavy duty drawer slides have locks to keep the drawer open?
Yes, a number of heavy duty drawer slides feature a locking mechanism to keep the drawer opened.
What's the maximum length of a heavy duty drawer slide?
Heavy duty drawer slides can be found out to 72″ (and some longer) in a variety of lengths.
Heavy duty drawer slides require extra consideration and careful planning of the weight of the contents. Due to their extra long travel of up to six feet they are machines to themselves.
Best Drawer Slide Buying Guides
GUides to Installing Drawer Slides