If you buy something through our links, this site might earn an affiliate commission. 
For just a few dollars on slides and 30 minutes of time just about anyone can build a DIY keyboard tray. Not sure what drawer slides to use? Have a standing desk or beam and need to do a DIY clamp on keyboard tray? In this article we'll show you how to build a keyboard tray that slides or clamps.
As we're all settling into remote work and updating our at home workstations ergonomics is increasingly important.
Which makes a keyboard tray under your working surface important to have body alignment.
In this DIY keyboard tray guide we will show you:
Supplies needed ($20-40 depending on access to wood)
4 steps to building a tray
Tricks and tips for measuring and installing
How to build a clamp on keyboard tray (hint: you'll need a pair of these )
And, if after all of that, if you'd prefer to just purchase a ready to go keyboard tray we'll show you a couple of options.
Check Build vs. Buy Costs
With the cost of drawer slides, a melamine tray piece, edge banding and a wrist rest you'll be close to $50 if not over. Depending on your motives, it might be cheaper to buy a tray....
First Up: Find the Right DIY Keyboard Tray Slides and Clamps
In order to tackle a DIY drawer slide tray you'll need to have the following on hand:
A pair of top mount drawer slides
Plywood or pre-finished melamine shelf
Screws for attaching to the desk underside
C-clamps  for clamp on keyboard trays
Wrist rest (Optional)
Stain and sealant (Optional)
Edge banding for melamine shelves (Optional)
Hand saw or miter saw
Measuring tape
Cordless screwdriver
4 Steps to Building a DIY Keyboard Tray
These are the basic steps to build a DIY keyboard tray:
Determining the size of the tray
Building the keyboard tray and mounting brackets
Finishing the keyboard tray
Installation tips and tricks
Step 1 - Determining the size of the DIY Keyboard tray
There are two things to consider in this step:
The minimum usable size of the tray
The maximum area you'll have to install (including side clearance for the slides)
Measure: Desks With No Sides
If your tray won't mount between two vertical surfaces you'll have the freedom of picking the width of keyboard tray you'd like. And while most purchased trays are between 21-25″ (50-65cm) you can best determine your width by laying out your keyboard and mouse on a flat surface. 
After a bit of playing around and finding the maximum space you'll need for moving the mouse (without picking it up!) you'll have the width down.
Lastly, if you have under 25″ of space you might need to consider a tray with an extending mouse pad .
Measure: Desks With Sides / Drawers
While it will be easier to install, if your keyboard tray fits between two vertical spaces you'll need to accommodate side mount drawer slides in your measurements.
What's special about the drawer slide width?
Well, almost all side mount drawer slides require a 1/2″ on each side for clearance. So if your opening is 24-1/2″ you'll need to plan the finished width of your DIY keyboard tray at 23-1/2″. 
Determine keyboard tray Width and Depth
At this point you should have your trays drawer slides selected. The depth of the keyboard tray should allow the full keyboard to be accessible when the slides are extended.
So what should you watch out for? A few things:
For partial extension slides you'll want to make sure they extend enough for all areas of the keyboard to be accessed.
And with full extension slides deduct the depth the drawer slides be mounted behind the front of the desk from the slide length. 
Lastly, the minimum depth of the keyboard tray should then be the overall depth of the keyboard PLUS 3″ for a padded wrist wrest .
Step #2 - Building the DIY keyboard tray
At the simplest, this step can involve cutting your plywood to width and length, sanding the edges and proceeding.
But there are a few ways to make the finished tray look better:
For slide-out shelves a great way to conceal the plywood edge is with either edge banding or by wrapping the plywood with a 1/2″ x 1″ (or thicker) piece of solid wood
Then, use a router to round-over the wood edge for comfort
If your tools don't include a table saw, then edge banding is the way to go.
Step #3 - Applying finish to your DIY keyboard tray
With any keyboard tray you'll want to apply a finish to avoid the wood from soaking up oils from your hands. And to make the mouse move smoother over the surface. 
My recommendation? Check out one of the finishes in our guide to clear wood finishes (I prefer General Finishes wipe on). You'll have a smooth finish in hours with no messy brushes.
Step #4 - Installing the keyboard tray
When you're working with cabinets and furniture it's always worth asking whats the worst that can happen?
And the worst that can happen with this step of the project is poking a screw through the top of your future desk. 
So, to avoid this happening the first step is planning how you'll mount the keyboard tray and the screws you'll need. Not sure how thick the top is? One trick is pulling the desk away from the wall to review the top edge. 
And unless it's an extremely low quality desk the top should be at least 1/2″ thick.
Don't put a screw through the top of the desk!
Be sure to measure the thickness of your desk top (not the front edge!) and make sure you won't put a screw through the top. Not sure? Look at the back of the desk (usually unfinished).
Top Keyboard Trays [Amazon]
Last update on 2020-10-24 at 05:15 / Affiliate links / Images from Amazon Product Advertising API
Side mount drawer slide installation
If you'll be mounting the keyboard tray between two vertical surfaces you'll be using side mount slides. While easier, in my opinion, to install than a top mount slide you'll want to consider:
Find the height of the top of the keyboard tray in relation to the top of the drawer slide.
If handy, a drawer slide jig will be worth it's cost (but not just for this type of drawer alone) if you are doing other remodeling projects
Mark the height of the slides and attach using supplied screws
Top mount drawer slide installation
If it's possible, the easiest way to install a DIY keyboard tray to an existing surface is by turning it upside down. Literally.
By doing this you'll have gravity working with you and not against you as you install and screw the slides to the underneath of the desk or table.
If that's not an option, here's a few tricks:
Fully assemble the keyboard tray and slides.
Then lift the assembly under the surface and mark with pencil or masking tape the location of the top mounts
Make any height adjustments as you do this step (as top mounts are adjustable)
Then disassemble the tray and install the slides
Adding a DIY Tray to a Standing Desk
Have a standing desk? Then simply make sure your keyboard tray and slides will clear the frame and mechanisms below the top.
However, quite a few desks WILL have a crossbar in the way.  Which makes your project switch from DIY to buying a clamp-on keyboard tray.
DIY Keyboard Tray Purchasing Guide
1. Find the Right Keyboard Tray Slides
Choosing Keyboard Tray Slides
If you need a custom size then a pair of top mount drawer slides will give you the flexibility to design your own keyboard tray. The only drawback? Besides a little more time constructing the tray you'll need to purchase a wrist rest.
Key considerations:
If you are hanging a tray in an open space where you won't have two cabinet sides, then top mount slides are your best bet.
But, if you are installing between two desk sides, for a higher quality slide consider a soft closing full extension slide.
Keyboard Slide Purchasing Guide
When it comes to choosing a slide, there are a few options to consider:
2. Speed Up the Build With A Pre-Made Keyboard Tray
If you haven't ventured to the lumberyard yet you might be surprised at the cost of a professional-looking piece of 3/4″ plywood or melamine. 
And then add in needing to buy edge banding.
To speed-up your build you can purchase a ready-made tray material and, paired with drawer slides, build your own tray quickly and inexpensively.
Keyboard Slide Purchasing Guide
3. Or, Skip the Build and Buy a Keyboard Tray...
Simple screw-on solution for a high quality keyboard tray

Adding a  under your desk is simple with this kit that requires just a few screws. 
For standard desks and height adjustable desks this sliding tray will attach easily. Due to a tilt-adjustable +6-degrees to a -22-degree tilt it will bring ergonomic comfort as well.
Key features:
Swivels left-to-right for fit in corners
Tilts up/down for ergonomic adjustment
Integrated polyurethane cushion for comfort
Ample room for a mouse
Dimensions of 25″ wide by 9.8″ deep
4. Choosing A Factory Keyboard Tray for Glass Tops
Simple clamp-on tray when screwing to the surface isn't an option

For a glass top desk a simple clamp-on tray  will give you a drawer tray in just seconds.
And, this will also work for a wood top, kitchen tables and any other surface with a lip to hold the clamps. All with no need to use screws.
Key benefits:
Fits up to 1.5″ thick material
Sliding tray
Room for a mouse and keyboard
The only caution is this unit is overall 32.5″ wide and requires adequate mounting space.
Frequently Asked Questions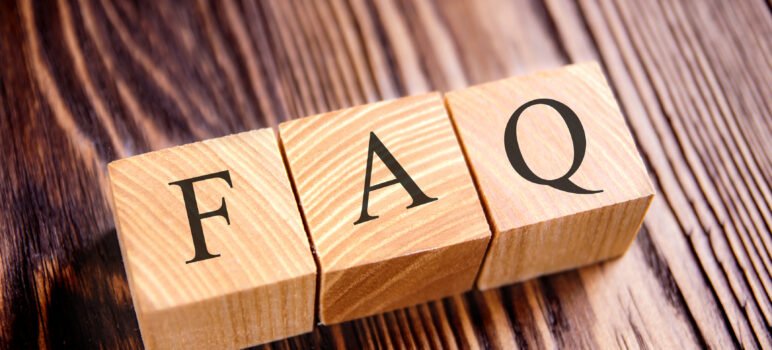 How do you make a sliding keyboard tray?
A keyboard tray can be made using top mount drawer slides and a home-made tray bottom.
How do I install a keyboard tray?
A keyboard tray is typically screwed into the bottom of a wood desk using #8 screws that are 1/2″ or 5/8″ long.
What is the best under desk keyboard tray?
The key features of a keyboard tray are adjustable tilt, left-to-right swivel and an integrated wrist rest for ergonomics.
Best Drawer Slide Buying Guides
GUides to Installing Drawer Slides