A self centering drill bit will prevent wood grain from changing the course of your drill bit and damaging the wood. Installing hinges and wondering what the best brand is? Not sure if you need one bit or a self-centering bit set? In this article we'll review what makes these bits unique, what the best self-centering drill bits are and how to use them.
After days of work building a project I've experienced the frustration of damaging a woodworking piece when the hinge holes were drilled out of alignment. 
With this piece it happened to be a full size oak interior door that I didn't grab a vix bit for.  And it resulted in a hinge hole that wasn't perfectly aligned. Fortunately, I had 4 other holes to fix the alignment but not using a self-centering bit was almost costly.
In this article we'll cover:
Types of self centering drill bits
Classic vix bits for hinges
Brad point bits with centering pilot tips
Tips on how to use a self centering bit
Manufacturers (yes, brand matters)
And a guide to the best self centering drill bits
But before we begin, a word of caution: when buying self-centering drill bits with the classic vix-bit like sleeves don't buy generics. Stick to the name brands you'll find in this article to avoid issues with springs and chip clearing ports.
What is a Self Centering Drill Bit?
Let's start out with understanding the differences between a self centering drill bit and standard bits:
First, a true self centering drill bit is encased in a metal sheath with a spring actuated design that conceals the bit.
Then, when the drill bit is placed on a hinge, door strike-plate or other metal piece with a hole the tip of the self-centering bit will recess into the metal and naturally self center.
Last, once the bit is in place the hole is drilled as normal with the user ensuring enough pressure is maintained to keep the drill bit and guide in place.
Who Makes Them: Manufacturers
If you've spent any amount of time looking for these bits you'll find dozens of options.
So who's been around a long time and is an industry name? Well, you'll want to start with:
So does brand really matter? 
With this type of bit it does – and primarily because of the springs and need for future drill bit replacement.
Also, you'll want to remember drill bits don't last forever and a self-centering bit is unique in that:
The drill bits can be custom-sized (length)
You'll want a design with a replaceable bit (not all are)
Quality of the drill bit is key and brand names don't skip quality for rock bottom prices
More isn't better. as most hinge holes are #6, #8 or #10. 
And not to mention, brands like those mentioned above all have other cool woodworking tools.
Lastly, if you're wondering, a vix bit is the same as a self-centering drill bit.
Alternatives to a Self Centering Drill Bit
If you're not drilling hinge holes you might still be looking for a self-centering bit set but with different needs. 
As an alternative to the classic sleeve design, you can consider:
Brad point bits
Spade drill bits
Forstner flat-bottom drill bits
Hole punch and standard drill bits
However, when it comes to hinges you just don't want to skimp as the smallest mis-alignment will create often unrepairable damage.
Choosing the Best Self Centering Drill Bits For Your Projects
While you might not spend a lot of time reviewing a self-centering drill bit, for this article I've combined years of use and hours of research to provide this list of the best self centering drill bits:
1. Best Self Centering Drill Bits: Snappy Tools 40050
Snappy Tools 5pc Self Centering Hinge Drill Bit…
Set includes; 1 each of 5/64″, 7/64″, 9/64″, 11/64″, 13/64″ Hinge Bits.
Accurate drilling of holes for hinges, handles, draw slides and more….
Standard hex shank – fits all power bit quick change chucks.
High speed steel drill bit.
Last update on 2022-06-28 at 10:13 / Images from Amazon
While most drill bits aren't too exciting to review and compare (let's be honest), there are a few things about self-centering drill bits that make them different:
Shank design – requires a hex design for maximum power
Quick change – if you only have one cordless driver
Adjustable depth – for thinner material to avoid  drilling thru your stock
Size of chip escape port – to ensure adequate dust removal to not burn the drill bit
Why Choose Snappy Self-Centering Drill Bits?
Simply said, Snappy Tools bits check the box on all of the core requirements. Plus, as a set, they offer all the sizes you'll likely need.
Other brands offer some of the same capability but not all in one package.
2. Bosch CC2430 Clic-Change Self-Centering Bit Set
Bosch CC2430 Clic-Change 1/4 in. Self-Centering…
CONVENIENCE: Change Bits Without Re-Chucking
USE WITH: Made to Fit 1/4 In. Drills
PRECISION: Bit Design Features a Self Centering Function for Perfect Hole…
MULTI PURPOSE: Use For Drilling Pilot Holes, Installing Hinges, Strike…
Last update on 2022-06-28 at 10:13 / Images from Amazon
When paired with the (optional) Bosch clic-change chuck you'll find these bits will drop out of your drill with one hand, and then simply insert the driver bit for fast installation of:
Why Bosch vs. Competition
Price – with these bits being the most affordable of the top three manufacturers
Clic-change – makes the bits easy to swap for driver bits for garages with only one cordless drill.
Brand – Bosch is a name brand in woodworking power tools and these self-centering drill bits.
3. Original self-centering drill bit set: S. E. Vic
Last update on 2022-06-28 at 10:13 / Images from Amazon
As you can see this self-centering bit set is very similar to the Bosch set but with two important changes.
First, this set offers an adjustable depth control that's perfect for thinner material. By adjusting a set screw you'll be able to avoid drilling thru your work piece – and be confident you've reached a proper screw depth.
But second, if power of grip is a concern you'll find the drive shaft is smooth. And that requires a higher quality chuck to grab onto these bits.
Why S.E. Vick Self Centering Bits vs. Competition
Depth control – versus the Bosch, with the S.E. Vick set you'll have the ability to adjust depth for your projects. 
Brand – S.E. Vick is an old and trusted brand in drill bits.
4. Brad Point Drill Bits for Drilling Centered Holes
NEIKO 11401A Stubby Drill Bit Set for Wood | 6…
[PREMIUM BUILD]: Each short bit is constructed of premium molybdenum 4241…
[TIP DESIGN]: The 135-degree standard tip design delivers powerful for fast…
[HEX FIT]: Each 1/4-inch hex shank is compatible with standard and…
[DIFFICULT AREAS]: Each stubby bit measures at length of 2.3 inches so you…
Last update on 2022-06-28 at 06:22 / Images from Amazon
First, these self feeding drill bits are not the same as a self-centering drill bit.
However, if you're drilling holes in open areas like cabinet knob holes these bits can be placed precisely in any wood grain and prevent drill bits from wandering.
How to Use a Self Centering Drill Bit
As you'd expect these types of drill bits are pretty straight forward to use.
And they are a must for concealed hinges or drawer slide installation to properly place holes. Not to mention door hinges.
But, there are a few things to keep in mind to use them correctly to avoid damage to both the bit and your work piece:
Speed & pressure: make sure you use a proper speed and drill pressure for the wood you're using.
In & out: for deeper holes in harder woods, drill 1/4″, pull back, blow chips, and repeat.
Depth control: for thinner wood you'll want to use the depth control for precise holes.
Clean bits: lastly, for sappy woods like pine you may need to clean the bits with a bit cleaner to remove sap that interferes with the barrel operation.
Frequently Asked Questions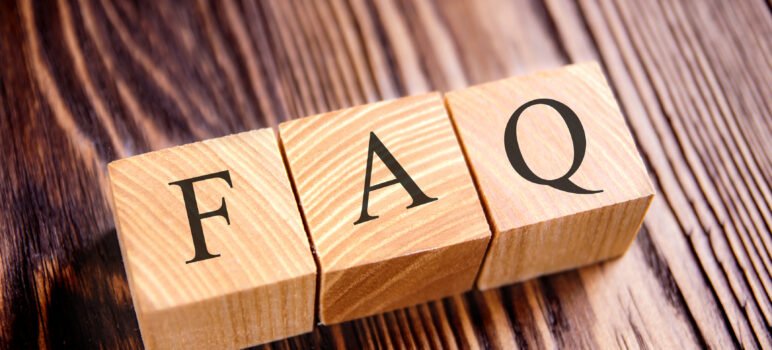 Is a vix bit the same as a self centering drill bit?
Yes – a vix bit and a self centering drill bit are the same.
How do you center a drill bit?
To center a drill bit you'll need to use either a self-centering drill bit or a hole punch and brad point bit. For hinges, it's best to use a self centering vix bit; while in open spaces a punch and brad point are usually best.
What is the best self centering drill bit?
The best self centering drill bit combines three things. First, it has a high quality spring that will last for years of use. Second, it will have an adjustable depth control. And lastly the best self-centering bits have large chip clearing ports to ensure dust is removed during drilling.
Looking to learn more about self centering bits? Be sure to check out our guide to vix bits for more alternatives.