The best way to heat a garage is with a power friendly heat source that maintains heat when you need it.  Don't want to cut holes in your garage? Need something for a detached garage? Or, are looking for a heater that can be used only when you need it without the expensive installation? In this guide learn what your options to heat both large and small garages.
BEST 120V INFRARED:  Heat Storm 1500 can be plugged into most standard outlets.
BEST WARM CLIMATES:  Dr. Infrared 240v require electrical connections but can heat medium sized shops quickly.
BEST COLD CLIMATES:  Gas Heater require installation but will be the most economical long term.
MOST PORTABLE:  Portable Convection Heater require basic setup and can heat medium sized shops quickly.
Unfortunately, there is no one size-fits-all-garage heater. 
Which makes choosing a heater a challenge.
For example, I use a 75,000 BTU gas garage heater for my 1200-square foot workshop. But, an insulated 2 car garage in a warmer climate can be heated with one or two plug-in heaters that use a standard outlet. 
In this article we'll review heaters for all sizes of garages, including these types of heaters:
Propane heaters
Portable space heaters
Radiant heaters
Electric heaters
Gas heaters
Wood garage heaters
And classic convection heaters
Hire a Professional for Installations
While most products can be shipped to you - use a professional plumber and other trades to install a heater. Electricity, gas lines, venting requirements and other dangers of installing a unit are best left to a professional.
First Things First: Garage Size & Climate
For reference, I live in that light blue band way at the top of the temperature maps.
And while that makes my heating decisions easy (insulate and high BTU's) living in the green and yellow bands can cause some pause as the winters are not as bitter.
So, before we look at heaters I'd like you to find three things:
Garage Square Feet:  this is the #1 determinant of heater size. Simply measure the width and depth of your garage to arrive at square footage.  Hint: a 3-car garage is usually 20×30′ = 600sqf.
Climate Zone: there's a big difference between heating a garage to 60-degrees in northern Georgia than in Minnesota.
Heating Sources: do you have gas (LP or propane) or just electric?
Why Are You Heating the Garage?
So you have size, climate and heating source options in hand, now what else matters? 
How you'll use the space, of course.
For example, if you're a woodworker  woodworker you need a steady temperature above 60 degrees to prevent glue joint failures. On the other hand, a mechanics shop can cool off overnight and then warm up. 
Or, perhaps you're looking to keep the temperature at 50-degrees for a warm car and to keep a garage fridge or freezer running.
With that in mind, before selecting a heater you'll want to consider:
Temporary heat or hold a steady temperature
Heating to 50-degrees vs. 70-degrees
Does the heater need to be portable?
Location and programming of the thermostat
Brand of the unit (eg. Honeywell, Reznor, HotDogg)
And lastly, location of  the unit
With all of these factors in hand you're now ready to make a decision and warm your garage!
Best Way to Heat a Garage
With variations in your workshop size, intended use, budget, desired "steady" temperature and climate there is no single heater that works for everyone.
Product
Garage Size
Shop
120V Electric Garage Heater 1-2 stall garage (use multiples for larger)
Buy
240V Electric Garage Heater 2-3 stall garage up to 600sqf
Buy
Gas Garage Heater
Any size garage
Buy
Ventless Gas Wall Heater
1-2 stall garage (less than 400sqf) with access to LP or natural gas
Buy
Infrared Garage Heater
2 stall garage or outdoor areas to heat objects (not the air)
Buy
However, the following list is a comprehensive collection of the best way to heat a garage:
1. Electric Shop Heater - Best Way to Heat a Small Garage
Dr. Infrared Heater DR-975 7500-Watt 240-Volt…
Heavy duty 240V single Phase 4700/7500W electric heater
Hardwired, wall/ceiling-mounted heater
Remote controlled thermostat with temperature range from 50 – 90 degree
5 adjustable louvers to direct airflow
Last update on 2021-05-11 at 11:49 / Affiliate links / Images from Amazon Product Advertising API
Looking for occasional heat for your garage and live in a warmer climate?
First, a great place to start is an electric heater  to take the chill off a small workshop and keep the heat at a working temperature for your shop projects.
And, as a major advantage to a gas garage heater you will NOT need to vent an electric unit (that I have seen – follow all manufacturer guidelines). 
Key features:
Ceiling mounted to not take up valuable wall or floor space
Direct wired (no extension cords!)
Available in sizes from 5000-7500W+
Quiet operation
Most units have a thermostat on the unit
When doesn't this heater work? Based on unit size, energy cost and climate an electric garage heater is BEST for small spaces. For larger spaces you'll want to consider a more industrial unit.
120V Electric Heater vs. 240v Electric Heater
So you've heard about 120V heaters and 240V heaters, but what's the difference? When it comes to a heater, it's as simple as more power in the 240V. 
And while you should hire an electrician for ALL wiring, you can learn more on the differences between 120V and 240V over here.
2. Gas Garage Heater - Best Way to Heat a Large Garage
Mr. Heater F260560 Big Maxx MHU80NG Natural Gas…
Your purchase includes One Mr. Heater Big Maxx Natural Gas Heater with 2…
Heater dimensions – 29.33" L x 15.50" W x 26.37" H | Coverage area…
For use with natural gas | Category 1 vertical, category 3 horizontal…
Powered exhaust allows for vertical or horizontal venting | Spark ignition…
Last update on 2021-05-11 at 11:00 / Affiliate links / Images from Amazon Product Advertising API
For large spaces you'll want (need) to start with a vented gas garage heater.
And, personally, I have no regrets in going this route since I've used a 75000 BTU heater in my 1200 square foot garage with 12′ ceilings in a cold climate. Due to the design of a gas heater they heat up fast and hold a temperature easily.
Key features:
Ceiling mounted with external venting
Direct wired and connected to a gas supply
Capable of heating a large space to a high temperature quickly and efficiently
Wall mounted thermostats to control temperature
Most units have a thermostat on the unit
3. Best Way to Heat a Garage: 120V Electric Infrared Heater
Heat Storm HS-1500-PHX-WIFI Infrared Heater, Wifi…
(Wall Mounted Heater Only.) Wi-Fi enabled makes it possible for you to…
Safe to the touch grill. 1500 watts of power
Space saving wall mount design means you don't lose floor space. Perfect…
When installed over the outlet, you can hide the cord inside the heater….
Last update on 2021-05-11 at 08:39 / Affiliate links / Images from Amazon Product Advertising API
There aren't many options for heating that use a standard 120V outlet, but this unit is one of them.
Should you consider this for constant duty heating in colder climates? Probably not.
But, if you live in a warmer climate, want to take the cold out of the garage for the weekend then this is worth looking at.
4. Vent Free Space Heater for Smaller Garages
Rinnai FC824P Vent-Free Propane Gas Heater
Rinnai FC824P Vent-Free Space Heater – Propane
Input range 8,000 to 22,000 BTU/hour
Ideal supplemental heating solution for room additions, basements, and…
Tilt Switch – Push-Button, Electronic Ignition
Last update on 2021-05-11 at 12:23 / Affiliate links / Images from Amazon Product Advertising API
Over the course of two home workshops I've had to cut two holes in garage walls to accommodate a vented garage heater.
But my shops are larger and in a (very) cold climate.
So how can I heat my garage without holes? Well, if your garage is in a moderate climate, smaller in size and you don't want a hole in the wall then this unit is a must-see. 
The only downside? You'll need to supply it with either propane or LP.
5. Infrared Garage Heaters for Medium Sized Garages
Mr. Heater F272200 MH25NG 25,000-BTU Natural-Gas…
25,000-BTU natural-gas radiant workshop heater
Heats up to 625 square feet
Efficient radiant heat warms objects directly, not surrounding air
Comes fully assembled; hooks up to existing natural-gas line; how-to video…
Last update on 2021-05-11 at 12:52 / Affiliate links / Images from Amazon Product Advertising API
While there are industrial sized radiant heaters, for a medium sized insulated garage with an (air) vent you can invest in a silent infrared heater.
What's different about radiant heat? Well, radiant heat works by warming the objects in your garage vs. warming the air (that in turn warms the objects). And, best of all, it's powerless design makes it a great backup for power outages as it doesn't rely on a fan for operation.
Lastly, there is some debate on this but most radiant heaters require venting as humidity is generated by the heater and requires release. So, while at first this heater may seem to not require a vent be sure to check the manufacturers instructions.
6. Garage Torpedo Heater For On-Demand Garage Heating
Growing up in a northern climate I remember my dad's torpedo heater well. On cold days in the workshop this would occasionally make an appearance to quickly warm the shop after extended periods of the shop doors being opened.
And as a kerosene powered unit it blasted out a high volume of heat quickly.
Key features:
Doesn't require any installation
Simply plug it into a wall outlet and a 20-gallon propane tank
Runs around 20 hours on a single tank
The biggest drawback? You won't want to use this for continuous duty heating (follow the manufacturer's instructions!).
7. Best Way to Heat a Garage With No Installation: Portable Convection Garage Heater
Last update on 2021-05-11 at 19:16 / Affiliate links / Images from Amazon Product Advertising API
First, convection heat works by heating the air around it and continuing to warm air gradually warms an entire room.
Similar to a torpedo heater but with no noise or air movement this installation-free heater will heat a small to medium sized garage at an affordable price.
The biggest downside? Storing and supplying this heater with kerosene.
8. Compact Garage Space Heaters for Warmer Climates
Cadet RCP402S Space Heater,"The Hot One" Portable…
4000-Watt premium utility heater at 240 volts provides warmth for large…
Note: included 6 foot cord requires a NEMA #6-20 (polarized) 20 amp…
Includes bracket for wall mount or floor stand use
Rugged USA made 20-gauge steel construction, with a baked-on powder coated…
Last update on 2021-05-11 at 11:49 / Affiliate links / Images from Amazon Product Advertising API
If your garage is smaller (1-2 stalls) and your climate is warmer then a compact wall garage heater is an option.
While this heater will still require a 240V connection to achieve the required heat, they are easy to use, simple to mount and will take the chill off a cold workshop.
9. In-floor heating - the BEST way to heat a garage
Happybuy 1000Ft PEX Tubing Pipe 1/2″ PEX Tubing…
Reliable quality- Color: Red Nominal Diameter: 1/2″; Total Length: 1000ft….
Diverse use scenario – Suit for home & commercial use, like: radiant floor…
Robust o2 resistant – Unique EVOH layer, stop O2 into the tube, protect…
Effortless installation – Compatible with different connection system &…
Last update on 2021-05-11 at 11:49 / Affiliate links / Images from Amazon Product Advertising API
In concluding our list of the best ways to heat a garage we'll end with what I'm putting in my next garage: in floor heating.
Key features of heating a garage with a radiant floor system:
No forced air to blow dust around
No noise
Energy efficient if installed correctly
Warms the floor and then the air 
How to Heat Different Garage Types
Choosing a heater often involves deciding on what type of garage you're trying to heat. 
For example, a detached garage will have different considerations due to location, availability of energy and often differing construction quality (and efficiency).
However, an attached garage may require additional considerations for venting and controlling the temperature for doors that may open more frequently.
Best Way to Heat a Detached Garage
As you might guess, a detached garage has a number of shortcomings when it comes to heating options. For example, you'll need to likely overcome:
Limited power supplies such as availability of natural gas or propane.
Insulation and construction quality often less than a home due to building codes
And lastly if you'll be heating and holding the temperature, or letting it cool and re-heat (time to heat)
With that in consideration there are two options for heating a detached garage:
One of the best options is a 240V electric heater (or two) that leverages your existing electrical.
Or, if you propane is an option, a gas heater with a propane conversion for larger garages.
Frequently Asked Questions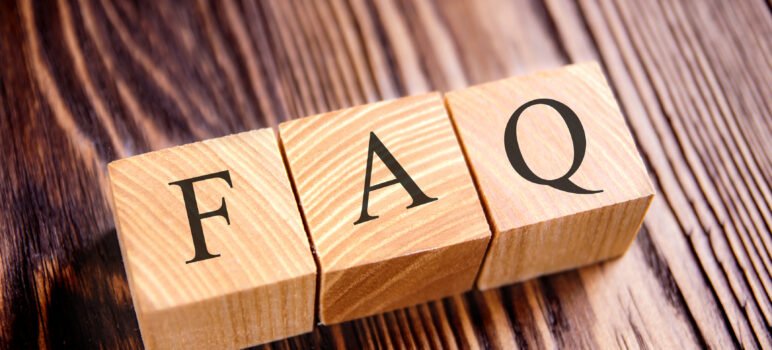 What is the most efficient way to heat a garage?
Before choosing a heater, the first thing you'll need to do is fully insulate your garage and garage doors. Without adequate insulation you'll spend hundreds (or thousands) on lost heat. Next, based on your garage size and target temperature, look for a heater that will run when needed. Gas heaters can be the most efficient way to heat due to their ability to quickly heat a space and turn off the blower motors.
What type of heater is best for a garage?
The size of the garage often dictates the best heater. For single car garages a wall or ceiling mounted garage is often best. While for 2 or 3 stall garages you'll want to turn to gas (LP or propane) for a sure-bet heating to higher temperatures. Building a new garage? Then I'd consider investing in radiant in-floor heating.
Should I heat my garage in the winter?
You should only heat your garage in winter if it's necessary, of course. Reasons to heat a garage often include keeping an outdoor fridge or freezer above 45-degrees. Or, for hobbies like woodworking (my use) you NEED to heat it for keeping glue and other cannot-freeze items above freezing.
How many BTU's does it take to heat a 2 car garage?
The minimum is generally 35,0000 BTU's in warmer climates up to 70,000 in bitter cold climates with tall ceiling spaces (remembering a 12′ ceiling can add 50% to your space over an 8′ ceiling).
Hopefully this article was useful in showing you what the best ways to heat a garage are. While there is no one way to do this, a little planning will help your purchase and improve usability.
Bestselling Garage Heaters
Last update on 2021-05-11 at 14:39 / Affiliate links / Images from Amazon Product Advertising API