From entry doors to cabinets the best spring hinges are what fits your projects weight and aesthetics. And while a spring hinge is a unique hinge that will self close a door of just about any size, they are no harder to install than a standard hinge if instructions are followed.
In this guide we will cover:
Spring loaded hinges for interior and exterior passage doors
Cabinet door spring loaded hinges
Spring loaded hinges for jewelry boxes
Exterior gate hinges
Piano hinges
Safety door spring closers
Lastly, for soft closing cabinet doors you'll want to use a damper-assisted soft close hinge. Why? Well, a spring loaded hinge is self closing (but not slam free).
Budget pick full size door:
Spring loaded gate hinge:
Last updated on 2023-01-26 at 19:03 // Source: Amazon Affiliates
What is a Spring Loaded Hinge?
A spring loaded hinge is a specialty hinge designed to automatically return to a closed (or open) position. The most common use of this style hinge is to automatically close doors that should be closed. A spring loaded hinge can be used on doors, gates, lids, cabinetry and more.
The most common use of a spring loaded hinge is for assisting passage way doors (the ones we walk thru) to close. For example, garage doors to/from the house should all have a spring loaded hinge. 
And in many commercial buildings a spring hinge is required for fire safety.
Let's start with the most popular use of a spring door hinge: the interior or exterior passageway door (aka a standard house door).
First, these hinges range from a standard 3.5″x3.5″ for residential doors up to 4.5″ x 4.5″ for heavy duty spring door hinges. 
Not sure how to measure? We'll cover that shortly (including measuring of the hinge corner radius).
A few things before we get started:
You get what you pay for
For doorways you may only need one hinge per door. 
Or, you might need to replace all hinges on a heavy MDF / solid wood door
Lastly, I believe in name brands. Hager, for example, has been in the business for 170+ years. And that doesn't happen without a focus on quality and service.
One, Two or Three?
Hinges are not always sold as a three-pack since lighter doors may only need one hinge. Be sure to check and order an extra in case your door weight needs the additional tension.
1. Deltana DSH35R515 Single Action Spring Door Hinge
Last update on 2023-01-26 at 15:04 / Images from Amazon
Leading the list of the best spring door hinges is the Deltana DSH35 line of hinges. 
Why Deltana? We'll get to the features of this hinge in a minute, but across their line of products they feature truly high-end brass, stainless and other goods. And with that comes a reputation. Learn more at deltana.net.
Key features:
Available in 10 colors
Three hinge corners to choose from: square, 1/4″ radius and 5/8″ radius 
Adjustable tension (included tool)
UL Listed
PROS
Wide range of color and radius options to fit most standard doors
Tensions adjusts to fit size and weight of door
Simple to install
CONS
Instructions are reported to be hard to use
Common to all spring hinges, the barrels are larger than a standard door and could rub nearby trim
Squeaky Hinges?
Hinges are available with either a pin that extends through all hinge knuckles, or ones that use ball bearings to provide the pivot. If your standard hinges squeak or just won't adjust to support a spring hinge consider upgrading to ball bearing hinges.
2. Hager Spring Door Hinge
Last update on 2023-01-26 at 17:33 / Images from Amazon
The Hager hinge manufacturer is one of the oldest around. 
And with history comes quality and a broad selection of products. For spring door hinges Hager offers hinges from standard 3.5×3.5″ to heavy duty 4×4″ with a variety of colors and features.
Key features:
Wide selection of colors and hinge edge combinations
Adjustable tension (included tool)
UL Listed
PROS
Price (available in 2-packs)
Tensions adjusts to fit size and weight of door
Simple to install
CONS
3. National Hardware 4-1/2" Heavy Duty Spring Loaded Door Hinge
Stanley Hardware 2060R 4-1/2″ X 4-1/2″ Heavy Duty…
Automatically closes door – an alternative to overhead mounted door…
Ideal for use in Corridors,Boilers, Apartments, Entrances and Stairways.
Patented ratchet adjustment eliminates need for locking pin and allows for…
Can be installed right- or left-handed on doors measuring up to 4-by-8 feet…
Last update on 2023-01-26 at 17:33 / Images from Amazon
For taller and wider custom doors this 4″ hinge is a name brand, affordable option. Key features include:
Patented ratchet adjustment
Supports up to 180 pounds and door dimensions of 48×96″
Right or left handed doors
Stainless steel option for exterior use
PROS
Tension adjustable
Larger 4″ size for heavier doors
Comes as a pack of 2 for supporting larger, wider doors

Rubber door stopper included to keep door open when desired
CONS
4. AMAZON BASICS Interior Door Spring Door Hinge
Last update on 2023-01-26 at 17:47 / Images from Amazon
AmazonBasic's entrant into the spring door hinge review is similar to the traditional manufacturer brands. Similar to other hinges there are reviews with concerns of noise, missing or hard to follow instructions, and not closing the door as expected.
Key features:
Available in 3 colors (black, oil rubbed bronze, satin nickel)
5/8″ radius corners
Adjustable tension (included tool)
UL Listed
PROS
Price
Tensions adjusts to fit size and weight of door
Simple to install
UL listed
CONS
Instructions are reported to be hard to use
5. 3" Screen Door Spring Loaded Hinges
Last update on 2023-01-26 at 17:47 / Images from Amazon
For custom surface mount applications, including on screen doors, this compact spring hinge will keep doors closed. 
1. Jewelry Box Rannb Spring Loaded Hinges
Rannb Spring Hinge Self Opening Hinge 2″ Length…
⭐ Package Content: 4 x Spring Hinge
⭐ Self opening design, better meet your needs and requirements.
⭐ Made of premium 304 stainless steel for better rust resistance.
⭐ Leaf Thickness: 1mm/0.04″; Screw Hole Diameter: 5mm/ 0.2″.
Last update on 2023-01-26 at 17:54 / Images from Amazon
These stainless steel, small spring loaded hinges are a good fit for interior or exterior projects. While their compact form will yield less closing force, their size allows use of more hinges on small doors.
2. Exterior Gate Spring Loaded Hinges
7Penn Self-Closing Black Gate Hinge 2-Pack with…
Practical: The 7Penn Self-Closing Black Gate Hinge 2-Pack with Installation…
Easy Installation: Use the included 1″ (2.5cm) self-tapping metal screws…
Adjustable: Spring tension; Use the swing adjustment tool inside the series…
Durable: Constructed from zinc plated steel with a black powder coat for…
Last update on 2023-01-26 at 17:33 / Images from Amazon
For a garden or fence door a spring loaded hinge is almost a must. Rather than worry about the gate being shut this style hinge, when paired with a locking clasp, will keep your make your gate door self closing.
3. Spring Loaded Piano Hinge
Last update on 2023-01-26 at 17:47 / Images from Amazon
Looking for a custom application with a longer, continuous hinge? Then a spring loaded piano hinge might fit your projects needed. In a compact form these hinges have a spring built through the entire length of the hinge.
4. Spring Hinge Door Closer
Spring Hinge Door Closer, Fits on Most Door Butt…
Spring closer turns lightweight interior doors into self-closing doors
Long-lasting construction includes Vinyl Sleeves on Wing prevents door from…
Safely and easily installed without completely removing the hinge removal
Nice chrome finish, Keeps door closed, Ideal for closet doors, Kitchen…
Last update on 2023-01-26 at 17:47 / Images from Amazon
For an economical, unobtrusive solution to closing interior doors an add-on spring hinge door closer will assist with keeping your doors shut. 
Due to a similar closing strength as a replacement hinge these install typically on one hinge. To install, simply remove one of the door hinges and slip this over the pin. Then re-insert the door hinge pin and test the operation.
Concerned the hinge pin won't operate on the full length of the door? Well, if needed you can order a longer pin as a replacement. Since most hinges are 3-1/2″ there are 4″ and 4-1/2″ pins available.
5. Safety Spring Door Closer
Prime-Line KC10HD Safety Spring Closer – Easy to…
EASY DIY PROJECT – Thanks to these Prime-Line KC 10HD safety spring door…
INCLUDES – (1) Surface mounted spring-loaded door closer, tensioning rod,…
EASY INSTALLATION – With a closer and plastic slide plate being surface…
ADJUSTABLE TENSION – Easily adjust the tension on this safety spring door…
Last update on 2023-01-26 at 17:54 / Images from Amazon
If removing a hinge isn't an option then a spring door closer is the next best option. And especially for heavy duty doors where hinges might be hard to find (or expensive to replace). 
However, this self closing door option may work best in an office or industrial setting. Due to the mounting requirements this hinge is somewhat obtrusive, but in exchange it will handle 180 pound doors and is UL listed for up to 30 minute fire rating.
Identifying who's making your hardware can be difficult in the age of redistribution channels that re-brand the same hardware.
And that's why I always look to brand-established vendors that are sold by their name.
Why does that matter? Well, brand reputation and ongoing, repeat sales requires a quality product. While on the other hand a generic, re-branded hardware can simply change names (and reviews).
And not surprisingly, hinges have century-old suppliers that focus on this product as a core part of their business. 
How to Choose the Right Spring Loaded HInge
In this article we've touched on three major brands: National, Deltana and Hager. 
Within these brands you'll find just about any possible hinge, so to keep your search focused stick within these brands.
Need help measuring?
Or maybe you're wondering how to pick the right hinge corner radius? 
Well, this section will answer the most common questions for ordering self closing door hinges.
How to Measure Hinge Corner Radius
Generally, you can tell the hinge radius by looking at the hinge as there are dramatic differences in the top 3 styles:
Square edge
1/4″ radius are barely rounded off
5/8″ radius are almost an exaggerated radius edge
So how do you measure? Well, the easiest way is to take a tape measure and identify the radius (the distance from the center of the circle to the edge).
Selecting the Right Hinge Height
So not everyone has mortised a hinge or even installed one.
But finding the hinge height is an easy step. Simply measure from the top of the first hinge knuckle to the lower one.
See the pin sticking up in this picture? Ignore it and base measurements from the knuckles.
What is a Hinge Knuckle?
In the picture above you'll see a five knuckle hinge. Knuckles are the count of the metal supports that contain the pin or ball bearings. Typically the taller the hinge the more chance you'll see 6 or more knuckles.
How to install a spring loaded door hinge on a door
For interior doors it's best to start with replacing a single hinge in the middle of the door. A few considerations:
Measure the height of your hinge first
The radius is vital when ordering – and is found by measuring the "height of the curve". Fortunately, most hinges are 5/8″ in height.
Be sure to match the color of your existing hinge.
When installing, unscrew the existing hinges using a constant pressure on the existing screws to avoid "stripping" the heads. Why? Well you may need them later if they are extra long for your door jamb
Next, install the replacement spring loaded hinge according to manufacturer instructions.
Use the included adjustment wrench and pins to set the tension
How to remove spring loaded door hinge pins
The best way to do this is to relieve the tension on the spring first, and then remove the hinge from the mounting plates. While not all of us would keep the adjustment levers, try to remove the tension spring or set it as low as possible first. Then, remove the screws from the door side (the screws will be shorter).
How to fix spring loaded door hinges
For less than $10-15 per hinge it is often easiest to just replace the hinge. However, if you are in a bind then check the hinge carefully to see if the manufacturer is present on the hinge. Then take a look at their website if a replacement spring or tension pin is available. 
How do you tighten a spring loaded door hinge?
If your spring hinge is adjustable (not all are) there is a special tool you can use to either increase or decrease tension on the spring. However, if the door is not closing as desired at maximum tension you can opt to replace another hinge to give added force.
Frequently Asked Questions for Spring Loaded Door Hinges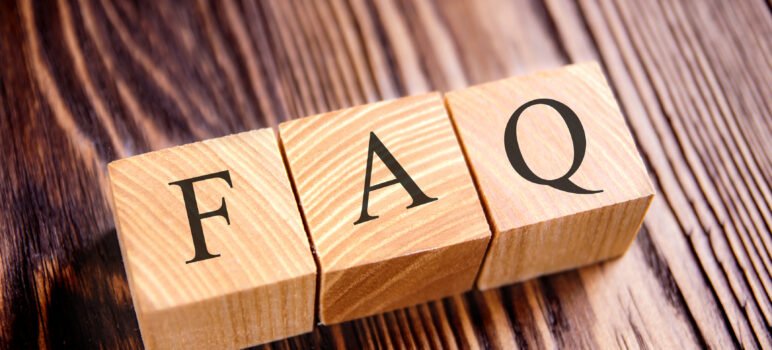 What is a spring loaded hinge?
A spring loaded hinge is designed to hold a door or lid firmly shut. Through use of an internal, adjustable spring this hinge will attempt to close when opened. While these hinges are typically used on interior doors and exterior gates they are also found in furniture projects, jewelry boxes and even piano lids.
How do you install a spring loaded hinge?
For full size doors these style of hinges are commonly installed in just the middle of the 3 hinges found on most doors. Using an adjustable tension mechanism the closing force can be adjusted. However, for larger or heavier doors multiple hinges can be used.
Can you adjust a spring hinge?
Most spring hinges can be adjusted by use of a special wrench and pins that are used to set the tension of the spring. However, not all hinges are adjustable and there are limits to the maximum force of a single hinge.
Hopefully this article was useful in exploring the variety of spring loaded hinges on the market. To learn more, be sure to check the name brand manufacturer references I've included below. 
As is common with a lot of hardware, not all manufacturers are US based and the replacement parts can be difficult to find later. For that reason, I recommend a brand you can find with a 25+ year history in the business.
Manufacturer information:
Last update on 2023-01-15 at 03:27 / Images from Amazon
About the Author
Latest Posts
Eric has been a professional woodworker for over thirty years and has worked in small cabinet shops making everything from kitchen cabinets to hand-made furniture. Now working from a home woodworking shop Eric is sharing his passion for woodworking, tool advice and how-to knowledge from his Minnesota-based woodshop.