There are no single best saw blades. Instead, there are the right types of saw blades for each saw and the right blade and tooth configuration for the situation.
Because every saw has a different purpose one of the tricks to woodworking is taking the time to understand why certain blades work best. But, for simplicity, they can be purchased by your saw:
BEST MITER SAW – MAKITA 10-INCH A-93681 is surprisingly the highest quality blade I've put on my miter saw. And many others agree.
BEST RIPPING BLADE – FORREST 40T ATB is the professionals choice for performance. But, comes at a premium price.
CIRCULAR SAW (BULK)- MAKITA 10-PACK feature carbide tips and a bulk price that is hard to pass up.
For any saw user that wants the best performance from their saw there are a few basics to learn and remember:
Blade composition is the number one factor in performance as carbide simply performs and lasts longer.
Tooth count is a close second as it determines how aggressive the saw will attempt to cut.
Tooth design such as hook angle, bevel and alternating tooth designs allow blades to cut better in various materials
Most woodworkers understand a blade for ripping hardwood must be changed when cutting melamine. But it takes a bit of experience to know that glue-line rip blades produce a finish that, well, is ready to glue on straight lumber.
But the technology within the blades produced today is what makes them adaptable and rugged.
For example, as one of the leaders in producing professional-grade saw blades, Freud invests heavily in design and quality controls.
Very few woodworking saws require a larger variety of saw blades than a table saw. Since these saws can rip anything from OSB to extremely hard exotic woods and soft dimensional lumber the blades must be designed to support all types of use.
As noted by Woodcraft there are four types of table saw blades and they all go by their tooth design:
Flat top grind (FTG) which are aggressive blades best for ripping
Alternate top bevel (ATB) which slice each side of the wood grain and are a multi-purpose blade
Combination (ATBR) that offer a refined cut for smooth finished edges
And triple-chip (TCG) that are used for melamine and even non-ferrous metals like aluminum.
And, of course, there are the specialty dado blades that can remove wide swaths of wood in one pass.
Understanding Hook and Rake
While a lot of attention is given to a saw blades tooth count, one of the subtle ways the blades performance is impacted is by the angle of the tooth.
Known simply as the "hook" or "rake", the more angled the tooth is relative to the curve of the blade the faster it will attempt to cut. For those familiar with a radial arm saw, this is also "pull".
For table saws a positive hook is desirable as it will pull the wood into the blade. However for a radial arm saw a neutral or negative hook is desired for control over the blade without the (dangerous) climbing effect.
Blades For Ripping Hardwoods
Unless you enjoy the horsepower of a full-sized cabinet saw you'll likely have a limit on your saws power.
But by factoring in width of the material removed (the kerf), the type of wood, and the finished edge you may be trying for there are a handful of blades you'll want to have at the ready:
Heavy duty rip blades are a standard place to start as they offer a full kerf, 30 teeth and an aggressive hook. Going over 30 teeth will consume more power.
Thin kerf rip blades feature a low tooth count (24 is common), a kerf of 3/32 inch and an aggressive hook angle over 15-degrees.
Thick stock rip blades for material over 3″ reduce the blade count to 18-teeth, have a wider kerf for blade stability and an aggressive rake.
Glue line rip blades are a TCG design and average a 12-degree rake, 30 teeth and a full 1/8 inch kerf. As the name implies this blade leaves a glass smooth finish that is ready for gluing
While ripping hardwoods or softwoods requires an aggressive tooth hook, plywood and melamine are just the opposite.
Because plywood has a tendency to rip-out or chip as the blade exits the wood there is a special design on the best blades:
Melamine and plywood blades have a high tooth count (80+) and use a ATB blade with a rake angle under 5-degrees.
Chipboard or MDF blades can be more aggressive as the lack of a finished surface allows for a combination blade. A 50-tooth combination (ATBR) is common with a mid-range hook of 10-degrees.
As you can see plywood ripping increases the chip count and avoids the FTB-style blade you'd use for ripping solid wood.
Dado Blades for Table Saws
There is one type of table saw blade that specializes in removing a width swath of wood without cutting the wood into two pieces: the dado blade.
While most woodworkers use this for anything from half-lap wood joints to ripping drawer bottom grooves, if you're new to table saws you'll want to learn how these work.
Types of dado blades:
Stack dado sets work by combining two outer saw blades with a variety of interior "chipping" blades that stack up to form the width of the desired cut.
Diameters are less than your saws standard. So, for most 10-inch saws look for an 8-inch dado set (consult your saws specs) and so on.
Prices start out around $50 and can go up to $300 for a high quality set.
While a table saw will require frequent blade changes, for most woodworkers a miter saw blade can usually be left installed until dull.
But, the trick is to have a high quality blade made from a high-grade carbon steel. And of course matched to your saws blade size (usually 10 or 12-inches).
Miter Saw Blades for Crosscutting
Crosscutting wood requires more power and increases the risk of splintering. But, as we learned with table saws, the manufacturers have designed blades that will efficiently cut through even splinter-prone plywood and produce a quality finish.
Common miter saw blades:
60 tooth ATB with a negative hook angle for sliding miter saws is a standard blade for many saws. Because the hook dictates how aggressive the blade "pulls" into the wood a negative hook lets the operator push the blade instead.
80 tooth ATB for even finer finishes in hardwoods and laminated plywood.
Woodworkers invest in a track saw for the specific purpose of splinter-free cuts in plywood and long cuts in solid woods. 
And, as these tools are judged on their ability to produce high quality cuts the saw blades used are top grade.
Shown: [amazon link="B002VGPNDK" title="Festool Saw Blades"
Remember that an alternating tooth bevel (ATB) will cut the left and right hand sides of the wood, you'll find crosscutting saw blades like for a track saw incorporate this design. 
Generally, these blades are
48 or more teeth
Use an ATB design
Thinner kerf  for cordless track saws
5-degree rake for less aggressive cutting
Lastly, with the variety of track saws on the market you'll want to make sure the blade fits your saw. And, especially so for any cordless units as some units conserve power with thinner blades (less kerf).
First, some circular saws are used for rough construction. And others are used in a woodworking shop for purposes much like a track saw.
Which makes choosing the right blade for a circular saw honing in on its use. As, you now know, a blade that is great at ripping can produce a poor crosscut. And some blades cut better in wet, dimensional wood.
Choosing a Circular Saw Blade
Some woodworkers have encountered interesting situations with their circular saw like cutting stringers from green treat lumber. 
And quickly found that their saw blade just wasn't cut out for the job.
Because a circular saw generally isn't used to produce a "finished" cut that will be judged on its looks, a rougher cut is usually acceptable.
Key variations:
Framing saw blades with aggressive 24-tooth design and a thin kerf for fast cutting
Finish blades with 40 teeth and an ATB design for cutting plywood or solid wood
Metal cutting blades designed to cut thin metal using a low hook angle for control
Not all blades are circular and its often that the straight blades are harder to buy "right".
For example, saw blades for oscillating saws or jigsaws might appear to all be the same. But the differences between a quality blade that is either carbide tipped or properly tempered are evident within minutes of use.
Shown: [amazon link="B001ED1UIS" title="Dewalt Jigsaw Blades"
Woodworkers who have used inexpensive bits know they tend to wander, break or just plain won't cut.
So what's the difference between a bad jigsaw blade and a good jigsaw blade? Consider:
Teeth per inch matter as a higher TPI is required for harder surfaces and metals
Bi-metal blades will resist heat and hard materials better
For soft woods an aggressive (low TPI) blade is needed to quickly clear removed wood
While the price of oscillating saw blades will remain a mystery (they are EXPENSIVE), the difference in quality is quickly evident when blades are subjected to harsh cuts.
Which, unfortunately, requires a bit of experimentation and a commitment to invest in quality blades.
Key features of the best blades:
For wood cutting look for a low tooth count with aggressive thread design.
Any oscillating blade for harder materials or metal must be carbide or titanium tipped.
Softer wood can be cut with a higher TPI
With precision saws that require perfect setup the blade design is something woodworkers will fret over.
But with reciprocating saw blades the ability change the blades in seconds and resume hacking and slashing makes the right blades important, but something easy to experiment with.
Key considerations:
For cutting wood the length of the blade is often as much of a consideration as the tooth count. Because these blades are often used in construction the reach is important.
Like oscillating blades, look for the right blade composition for hardwoods, softwoods and metal.
Bandsaw Blades for Woodworking
For anyone that's used a bandsaw you know it can be a finicky machine to setup and use. 
While bandsaw blades are reasonably priced, they are more difficult than most blades to change and spending a few extra dollars on a top brand is worth it to many.
Key considerations:
Beware of lower quality imitations as the weld quality and steel composition might be the difference in price.
Top quality blades use induction heating for a true temper throughout the blade.
Research the comments on blade sharpness retention. Because these blades must flex and bend through the saws guide-wheels there are limitations on steel. 
Always use safety equipment like push blocks for table and band saws.
Frequently Asked Questions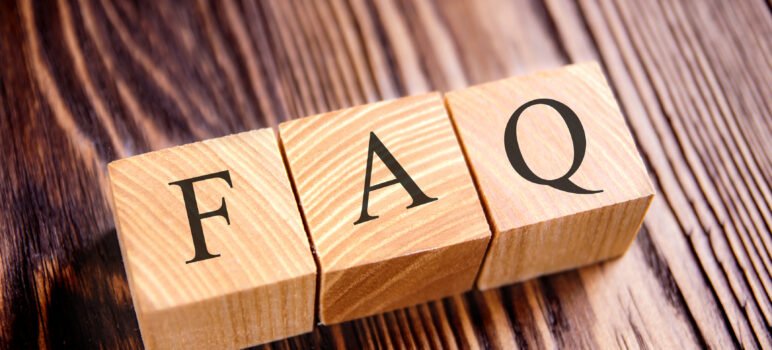 What is the best saw blade for wood?
While every woodworker has an opinion on the best brands, blade diameter or number of teeth for wood there is no single best saw blade for wood. Instead, each woodworking saw has a specific purpose and understanding crosscutting vs. ripping, difference in hardwood vs. softwood and if the final cut will be glued or sanded will decide what the best saw blade is.
Is more teeth on a circular saw better?
There are two uses for a circular saw: ripping or cross-cutting. While ripping is generally best with fewer teeth, for a smoother finish more teeth are desirable for crosscuts.
Which saw blade makes the smoothest cut?
The smoothness of a saw blades cut is most heavily influenced by the number of teeth, but tooth design plays a large role as well. While design of teeth can take a PhD to understand, the smoothest cut for table saws is usually found with a glue-line rip blade. And for a miter saw a 10-inch blade with 80 teeth and carbide design will yield the best result.
While there is no single best saw blade for your saws, by learning the material used to construct the saw and the tooth designs most woodworkers will learn which model is best for each cut.
About the Author
Latest Posts
Eric has been a professional woodworker for over thirty years and has worked in small cabinet shops making everything from kitchen cabinets to hand-made furniture. Now working from a home woodworking shop Eric is sharing his passion for woodworking, tool advice and how-to knowledge from his Minnesota-based woodshop.