With properly installed cabinet door stoppers your doors will stop hitting the wall and each other. And with cabinet bumpers and aftermarket cabinet dampers your cabinet doors can be upgraded to perform as well as newly installed cabinets.
In this article learn how to:
Limit the range of swing for a cabinet door
How to install aftermarket soft-close to your kitchen
And, the best updated cabinet bumpers to finish your upgrade
Cabinet Door Stoppers And How They Work
As you probably know, cabinet hardware lingo can be hard to understand. And with cabinet doors there are a surprising number of adjustments any homeowner can make to their cabinets.
To simplify the options, most woodworkers think of cabinet door add-ons in a few categories:
Cabinet door stoppers refer to hardware that

restricts

the range of motion of the cabinet door
Hinge dampers can be added on to concealed hinges that are not soft closing to MAKE the door soft closing.
Cabinet bumpers are simply soft pieces of rubber that prevent wood-on-wood touches that can cause noise
And child locks are devices made for adults to access the contents of cabinets but not children
Fortunately (or unfortunately) the design of most cabinet stoppers is simple: a steel cable that is screwed to the cabinet box and then to the door. 
While this offers the MOST range of motion control it does require drilling holes in the cabinets.
If your hinges are compatible with major brands like Blum you may have an option of adding a restrictor clip. But, the clips are not as easily adjusted if your range of motion control is less than 86-degrees.
Cabinet Door Restraint Options
The Orginal Cabinet Door Restraint is an all-metal stainless steel restriction cable that prevents a door from opening past a certain point.
A restraint cable works by simply attaching to the cabinet box or frame and then the door. When the door reaches a certain point the cable prevents the door from opening further.
Key features to consider:
All metal components and no plastic.
Screws are included
Simple eyelet installation
6-9″ cable length
Professional tips: Find the approximate location of the restriction device first and try for an equal distance on the door and cabinet. Then install on the cabinet first, while finishing up with holding the door and cable exactly where you want for the final screw.
Oh, and use a small pilot bit for harder woods like maple and hickory.
First, this add-on cabinet door stopper is unique to the Blum brand of hinges.
But if after checking your hinge for the Blum brand name, these hinge restrictors offer a simple, no-drill method of stopping your doors at 86-degrees.
Which for most doors and larger knobs will prevent the door from hitting the wall or another opened cabinet door. 
Lastly, these restrictor clips are available for some styles of Grass and Salice hinges. Want to add a restraint but not add the cable? Try upgrading to a new kitchen cabinet hinge that supports a restraint as a less visible option.
Cabinet Door Add-Ons for No Slamming
The Blum cabinet door damper is a single-screw, easy to mount damper for frameless and face frame cabinet doors.
Features of this damper:
Easy to install
Smooth closing action with quick recovery
Universal for frameless or face frame cabinets
Simple to adjust
Because Blum is the top brand in cabinet hardware their offerings are industry tested for durability. You might find a damper for half the price but, after our testing, don't hold up versus Blum.
The concept here is pretty simple as these bumpers are simply pressed on to your cabinet doors and they prevent wood on wood noise.
And, if your cabinets are a decade or older an upgrade to a newer and softer cushion will make a noticeable difference as these tend to fall off or harden with age.
How to Install a Cabinet Door Stopper
Tools needed:
Philips screwdriver
Cordless drill with a Philips driver
3/32″ drill bit
Steps to install a cabinet door stopper:
Place the door stopper in the upper corner of the door
For hardwood cabinets, use a 1/8″ or 3/32″ drill bit for a small pilot hole
Insert the screw
Close the door as a test
If the door closes too fast adjust the damper to have more resistance
If the door closes too slow set the damper to have less resistance
Note you'll only need one door stopper per door. So what could go wrong? Well, the biggest issue you'll face is breaking a screw off if you don't drill a pilot hole.
Frequently Asked Questions on Cabinet Door Restraints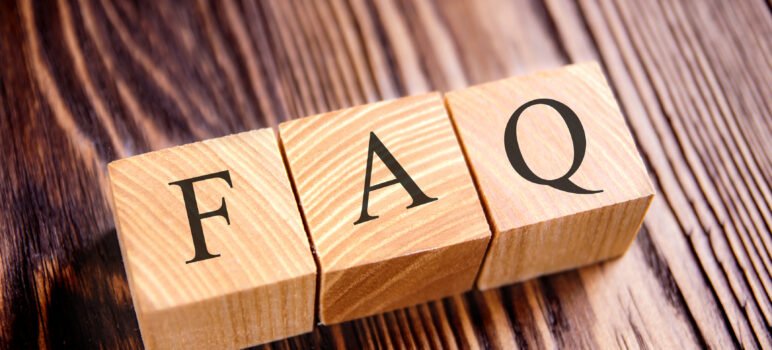 How do I stop my cabinet doors from opening too far?
To stop cabinet doors from opening too far a cabinet door stopper will prevent the door from opening past a desired angle. This will prevent the door from hitting the wall, other cabinets or even opening into walkways.
What are cabinet stoppers called?
Cabinet stoppers have two meanings. First, for cabinet doors where you want to prevent the door from opening past a certain angle, they are called stoppers. However, for soft close cabinet doors a cabinet stopper instead refers to a soft close damper.
What do cabinet door bumpers do?
Cabinet door bumpers only prevent a wood to wood connection from occurring. While cabinet door dampers will slow the door from slamming, cabinet door bumpers are still required to provided a padded final touchpoint between the door and cabinet edge.
Most homeowners will find that a few dollars and an hour or so spent in the kitchen can result in a large upgrade. And while cabinet doors and drawer hardware can be a challenge at first the results are almost always worth the time.
About the Author
Latest Posts
Eric has been a professional woodworker for over thirty years and has worked in small cabinet shops making everything from kitchen cabinets to hand-made furniture. Now working from a home woodworking shop Eric is sharing his passion for woodworking, tool advice and how-to knowledge from his Minnesota-based woodshop.