Plywood plays a significant role in any cabinetry or furniture project as it quickly forms boxes for cabinets or sides for furniture. 
But this seemingly simple piece of wood has many complexities when understanding construction, grades, plies, and thicknesses.  
Woodworkers must also know how to properly cut plywood with tools like track saws, finishing techniques, and storage. In this guide, learn how to buy, cut and finish your next sheet of plywood confidently.
Plywood is a type of engineered wood made by gluing together thin layers of wood veneer, known as plies, with the grains of each layer rotated 90 degrees to each other. Using this type of construction, a sheet of plywood has greater strength, stability, and resistance to warping than solid wood.
The number of plies in plywood can vary, but commonly plywood comes in 3-ply, 5-ply, 7-ply, or 9-ply thicknesses.
3-plies are expected in a 1/4″ thick plywood
5-plies are often used for construction and cabinetry for 1/2″ sheets
Seven or 9-plies or more make up most 3/4″ plywood
Plywood is commonly made from softwoods for home construction, hardwoods for furniture, and cabinetry. Additionally, plywood may be treated with chemicals when used in high moisture or for fire resistance. 
There are several types of plywood available, some of which are used commonly in woodworking and others for home construction or marine use:
Softwood plywood. This type of plywood is made from softwood trees such as pine or spruce. It is commonly used for structural purposes such as roofing, flooring, and walls.

Hardwood plywood. Made from hardwood trees such as oak, birch, or maple, and is known for its durability and strength. It is often used in furniture, cabinetry, and decorative applications.

Marine plywood. This plywood is specially treated to resist moisture and rot, making it ideal for use in boats and other outdoor applications.

Fire-retardant plywood. This type of plywood is treated with fire-retardant chemicals to meet safety regulations. 

Structural plywood. Designed for use in construction applications where strength and durability are essential. It is typically used for flooring, roofing, and walls.
Choosing the correct type of plywood depends on strength, thickness, moisture resistance, and visual appearance.
How Plywood is Constructed
Plywood construction is complicated. 
While lumber is processed into finished form by simple cutting and finishing, plywood requires extensive processing:
Bark is removed
Logs are cut to length
Moisture content is increased
Logs are peeled into thin ribbons (plies)
Ribbons are cut to width (usually 48-inches)
Sheets are stacked and dried
Glue is applied, and a press adheres plies together
Paint or protectant is optionally applied
Lastly, the plywood is cut to a finished size
Solid Core vs. MDF Core Plywood
There is a debate amongst some woodworkers on medium-density fiberboard (MDF) vs. solid-core traditional plywood. 
First, MDF is a mixture of fine wood particles glued and compressed into a sheet, offering a few advantages, such as uniform thickness, no wood grain, and a perfectly smooth finish.
Second, plywood cores almost always contain defects in the softwood inner plies that must be fixed and sanded. They are making solid-core plywood slightly less uniform. 
The comparison, however comes down:
MDF plywood is heavy as it has a higher density
Next, the solid core is lighter, but the finished face may be of slightly lower quality
Which, finally, leaves MDF with an advantage in finished face quality
While there is no right or wrong answer, many woodworkers will opt for lighter weight or decide based on cost.
Understanding Finish Grades
Most woodworkers know that hardwood lumber has a complex grading system based on the quality of the wood.
And, since plywood is almost always visible in a project, plywood has a similar grading system. 
Fortunately, the grading system for plywood is relatively easy to understand, and sheets are easy to inspect for quality:
A-grade is defect free and most suitable for finished surfaces
B-grade has some blemishes or knots and is typically used for construction
C-grade may have larger knots and splits and is most often found in structural applications where appearance is not important
D-grade is less common and has many defects. It is often used for temporary construction
Manufacturers such as Boise Cascade offer a "C-plugged" grade that has open defects plugged.  Weyerhaeuser goes a step further and offers many grades, including marine plywood. 
Lastly, to conserve cost, it is common to see a combination of "A-B" grades where the face grade is finish quality, and the reverse side is meant to be hidden. 
Some of the most popular plywood manufacturers include:
Georgia-Pacific: one of the world's leading manufacturers of plywood for construction and industrial applications. 

Weyerhaeuser: major producer of plywood, lumber, and engineered wood.

Boise Cascade: producer of plywood and other wood products with manufacturing facilities throughout North America.

Columbia Forest Products: produces PureBond, a line of high-quality plywood made using formaldehyde-free adhesives and sustainable wood sources.

Roseburg Forest Products: manufactures decorative plywood products, including the Medite line of medium-density fiberboard (MDF) and SkyBlend line of composite panels.

States Industries: leading manufacturer of hardwood plywood products, including the popular  ApplePly line of rotary cut hardwood veneer panels.
With a few manufacturers producing branded plywood, the first question is, what makes that unique?
These plywoods are widespread and trusted because of their construction process and quality controls. For example:
PureBond is formaldehyde-free plywood that uses soy-based construction to reduce the toxicity of the finished wood.
Mediate offers moisture resistance, formaldehyde-free and exterior-grade solutions with high-quality controls
ApplePly is a high-quality rotary cut hardwood with a hardwood core and comes in a variety of US domestic as well as exotic veneers.
Where to Buy Hardwood Plywood
Trying to find quality hardwood plywood can take time and effort.
While local box stores may have common species, finding a hardwood supplier with both is often best. 
Where to look:
Local hardwood suppliers (use our directory found here)
Big box stores for common species like oak, maple, or birch
Some online stores like Forest2Home will ship smaller cuts
Just be sure to check the quality of the wood and ask about grades.
After purchasing plywood, the first challenge is cutting it. Because of its size, the two options for cabinet-grade plywood are either a table saw or track saws, circular saw or miter saw:
Table saws excel at cutting large sheets into thinner rips of plywood. However, a table saw can be extremely dangerous for cutting narrow plywood sheets, with kickback risks. Lastly, a table saw requires awkward lifting and shifting of the plywood that can cause injury or mar the finish.
Track saws have become popular, allowing plywood to be cut with minimal lifting. And, thanks to advanced technology like cordless track saws are easy to handle and connect readily to dust extractors. 
Circular saws are best for rough, lower grades of construction-grade plywood as they often rip and chip the surface of the plywood.
Much like storing hardwood off the floor and well-supported, the same goes for plywood. 
Keys to storing plywood include:
Never store directly on concrete, as plywood will absorb moisture
If stored flat, support the plywood every 16-inches to prevent sagging and warping
Storing on edge is common in space-limited garages. 
While wall-mounted lumber racks are standard for hardwood, they are generally only suitable for "ripped" plywood under 12 inches in width.
Unlike hardwoods, plywood requires minimal preparation before finishing. However, proper grade selection, care in avoiding mars and ents, and light sanding is often needed as preparation.
For hardwood plywood, the following steps are essential to finish hardwood properly:
Inspect the total area of the plywood for imperfections
Optionally fill any nail holes (most woodworkers will use Color Putty)
Sand lightly with high-count grits of sandpaper
Shine a light on the finished area to find imperfections
Apply either a penetrating wood finish and let dry or a clear topcoat (following manufacturer directions)
Frequently Asked Questions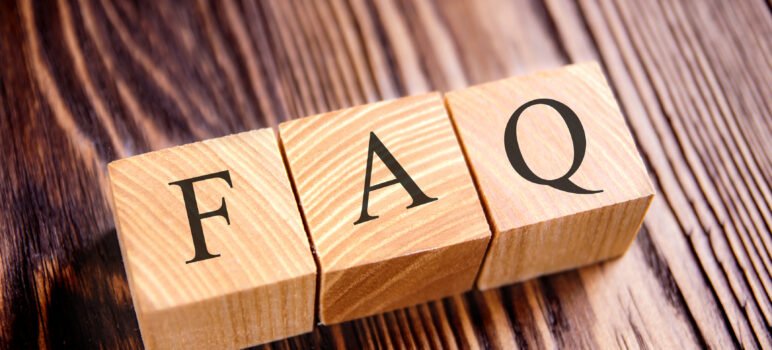 Is MDF or solid core better plywood?
While MDF is less expensive and has a higher finish quality due to its manufacturing process, the solid core is generally preferred for its lighter weight and higher strength. But, on a large project, the cost savings of MDF can make it a solid pick for indoor work. Conversely, a stable core is a must for exterior projects as it will resist moisture when adequately treated and used.
Which plywood is strongest?
The most robust plywood is typically a solid core with the maximum thickness, hardwood cores, and several plies. Like all structural elements, thickness is generally indicative of strength. And in plywood, an MDF core is inexpensive but doesn't offer structural rigidity. Lastly, plies are crisscrossed bands of wood glued together to make a sheet. More plies mean more thickness and fewer failure points.
What is CDX plywood used for?
CDX is low-quality plywood used in construction projects where the wood will not be seen. Because its surface contains defects and blemishes, it is unsuitable for cabinetry, requiring a smooth finish.
Plywood is a core part of many woodworking projects and understanding the various types of plywood, grades and how to best use it are important.
About the Author
Latest Posts
Eric has been a professional woodworker for over thirty years and has worked in small cabinet shops making everything from kitchen cabinets to hand-made furniture. Now working from a home woodworking shop Eric is sharing his passion for woodworking, tool advice and how-to knowledge from his Minnesota-based woodshop.