Bandsaws are unique in both the size and function of what they can cut. From woodworking bandsaws to metal and even "bone saws" this simply designed saw will cut just about everything.
But choosing the best bandsaw for woodworking takes a bit of research and understanding some basic functions such as:
Weight is important to reduce vibration
Cast iron tables offer both weight and the best accuracy
Saws with rip fences allow for making safer cuts vs. a table saw
Higher quality tables have a tilt function for angled cutting
Look for dust blowers, laser guides, dust ports and ball bearing guides on higher quality saws 
While there are popular brands in bandsaws, there are a few (like RIKON) that may seem like an import but are actually a respected name in bandsaws.
Best small shop bandsaw :
Last updated on 2023-04-01 at 12:42 // Source: Amazon Affiliates
Depending on how you count features, throat capacity and the inside build of a saw there are easily a dozen variations on a bandsaw. 
From the food-safe meat bandsaws used to cut that extra thick pork chop to a horizontal metal saw there are many styles to pick from. All of that to say that bandsaws have a wide range of features:
Floor vs. bench
Handheld for metal working
Tabletop size
Horsepower
Cut capacity
Horizontal vs. vertical
And that's just to name a few.
Benchtop Band Saws For Woodworking
Rip fence
1/4-horsepower motor
9-inch cutting width
3-inch depth of cut
Blade tension lever
Ball bearing guides
Cast iron table
Tilting table
High quality fence
Dust blower
Laser guides
2-inch dust port
Ball bearing guides
In most small woodworking shops a full size band saw isn't an option. Due to floor space, budget or even cost-to-value of a tool that won't get much use its common a bandsaw is an add-on in most shops.
Which is why many woodworkers turn to benchtop saws that offer up a low cost entry point (typically under $200) to test the waters if it is a saw worth investing more in later.
Grizzly
RIKON

POWERTEC
Ryobi
Shop Fox
The features a 10-inch cut, dual speeds, 1/2-HP motor, high quality fence and a cast iron table. Learn more about this top brand that sports a 5-year warranty over here.
From a top woodworking brand, the No products found. has an upgraded fence, many of the high-end options and lands as the top benchtop value for small shops.
Also consider: RIKON 10-305
The WEN 3959T features a two-year warranty, all the basic features and a budget friendly price.
Also consider: Ryobi, POWERTEC
Quality fence
1-horsepower motor
13-inch cutting width
12-inch depth of cut
Tilting cast iron table
Ball bearing guides
Horsepower / 3 Phase
Advanced fences
Milling-machine grade trunions
With just a bit more space and budget, upgrading to a full size model offers many advantages. Since a benchtop model is restricted in size, advanced features found on floor models often don't make sense.
Which is why serious woodworkers opt for a floor model to avoid re-buying a large saw when they would quickly just out-grow the other.
JET Tools
RIKON
Grizzly
Laguna Tools
Delta
General International
The Jet JWBS-18-3 sports commercial-rated three phase power, a cast iron tilting table and a cut capacity of 16-inches that can re-saw just about anything you can lift into it.
From a top woodworking brand, the Grizzly G0555LX combines a table-saw quality fence and cast iron top with a cut capacity of 14-inches.
Unlike woodworking, when it comes to metalworking the most common saw in any shop is a metal band saw.
With the ability to place, clamp and start cutting this saw will precisely cut through all types of steel. And when done, most higher end units will shut themselves off.
For most metal workers the deciding factor on which saw is best ultimately comes down to:
Size of metal stock
Dry vs. wet cutting
Need for adjustable speed
Angle options
Footprint of the saw (shop size used)
Manual vs. semi-auto
Metal Working Saw Overview
Vise to clamp stock in place
1/2-HP motor
4×6″ cutting 
Swivel vise head to 45-degrees
Hydraulic feed control
Adjustable blade speed
6×12″ or higher stock capacity
Wet cutting system
Removable chip tray
While a cold saw or chop saw can quickly cut metal, precision cuts are best left to a bandsaw. 
Unlike woodworking saws, a metal saw can be used either manually or semi-automatically. Through clamping and hydraulic feed systems higher end saws have the option of setting the stock in the saw vise, turning on the saw and letting it cut through large stock.
For the best performance, look to standard duty machines with ball bearing guides, adjustments and semi-auto feed.
Because with larger stock nobody wants to stand by the saw for hours a day.
When metal or woodworkers spend enough time in their trade they think they have seen it all. 
But, unless you spend your days and weeks shopping for tools you might just miss a unique saw: the portable band saw.
While popular on jobsites that are heavy into metalworking, these corded or cordless portable units can make heavy duty cuts without shop tools.
And, as almost any tool you can pickup-up is now cordless, are available from top manufacturers like Dewalt and Milwaukee in a cordless design.
Cordless Bandsaw Overview
5-inch cut capacity
Cordless or corded
Tool less blade tension adjustment
Tool less blade change
Variable speed
Specialty compact size for tight areas
Larger cut capacity
When working with metal on a jobsite there are only a few saws that can make heavy duty cuts. 
With any saw, though, comes a decision on whether you can lift or move the metal or wood to the saw. Or, do you need to bring the saw to the material?
Which is why for those tasks where cutting metal in-place is required most metalworkers will turn to a portable bandsaw.
Some heavy duty metalwork requires a free-form cutting capability that only a bandsaw offers. Which is where some metal shops will opt for a vertical band saw to complement the standard horizontal saw.
Used most often in softer metals like aluminum these saws offer:
Large cut capacity
High quality tables
Ball bearing guides
Heavy duty blades
And some offer wet lubrication
If portable band saws weren't well known, most don't know that a lot of the meat put on the grill was cut with a bandsaw. While not a common purchase for homeowners no look at bandsaws would be complete without at least mentioning it.
Like most types of tools there are always a few specialty brands that tend to shine in one category. 
And from metalworking to woodworking the following suppliers have a wide range of saws to choose from:
Jet, RIKON and Grizzly are top saw manufacturers
Ryobi band saws are offered for entry-level woodworking
Skil, WEN and Craftsman also offer basic saws
For cordless portable use Dewalt and Milwaukee portable bandsaws are popular
Porter Cable and Delta, while popular in other tool lineups have a few saws but are not widely penetrated in these types of saws
Jet tends to dominate the vertical woodworking saw market. With a strong focus on floor models for serious woodworkers their woodworking bandsaw lineup is diverse and designed to meet entry level to professional woodworker needs.
And, JET is also known for:
Unless you spent time researching bandsaws its likely you haven't heard of this brand. 
As an ISO9001 facility they offer quality tools with high end features. And all backed by a five year warranty that is hard to find in any tool lineup.
Frequently Asked Questions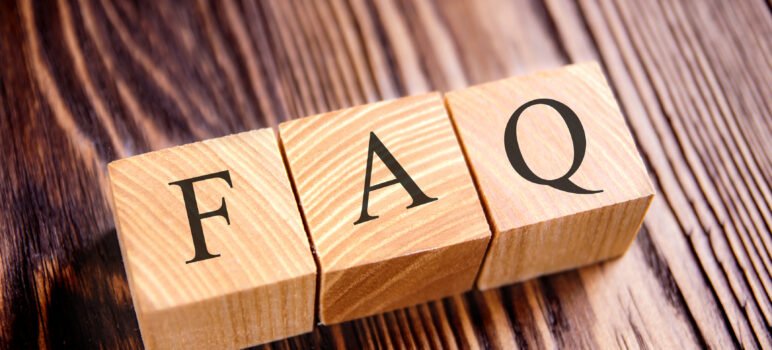 What is the best bandsaw for woodworking?
Most woodworkers prefer a floor-based bandsaw with a larger table than is generally available on a benchtop bandsaw. Because bandsaws can be used to re-cut lumber that is as thin as 1/2″ thick a high quality saw with accurate fence and larger table will often come in handy.
Can a bandsaw cut metal?
Vertical bandsaws were specifically built to cut metal and use a design similar to their woodworking counterparts. Much like a horizontal saw, these saws use high quality carbide to cut material and allow for cutting corners, curves or just about any straight cut you can fit onto the table.
How much does a bandsaw cost?
A high quality bandsaw will start at $500 for a benchtop unit and $1200 for a floor model. While there are cheaper options, the best bandsaws have high quality fences, ball bearing guides and proven designs that allow for proper blade adjustment for precise cuts.
While there are many types of band saws, the best band saw for your shop is usually a decision on cut capacity and budget. Like most woodworking tools, the adage "buy once, cry once" is important with this tool to avoid going cheap and having to upgrade later.
About the Author
Latest Posts
Eric has been a professional woodworker for over thirty years and has worked in small cabinet shops making everything from kitchen cabinets to hand-made furniture. Now working from a home woodworking shop Eric is sharing his passion for woodworking, tool advice and how-to knowledge from his Minnesota-based woodshop.