With over 1000 stores around the US it's likely a Harbor Freight is within a hundred miles of you. And these stores offer budget friendly tools great for new woodworkers. In this article learn what Harbor Freight wood working tools are great finds and what you should consider buying elsewhere.
Whenever you can add to your woodworking tool collection it's a good day. 
And, if you can buy a lesser-known brand from a merchant like Harbor Freight (and not sacrifice features) it's an even better day.
From wood chisels to clamps and router bits Harbor Freight is a reliable source of woodworking and many other tools.
In this article you'll discover a comprehensive breakdown of all Harbor Freight wood tools, with purchasing advice on:
Price
Key features
"Buy or Caution" advice for each tool
Harbor Freight brands
Amazon alternative generics
Brand names for each type of tool (eg. Dewalt)
What if I don't have a Harbor Freight near me? Well, they offer online purchases. 
What Makes Harbor Freight Special
So what's the big deal with Harbor Freight? 
Aren't they just a knock-off to the big box stores like Lowe's and Home Depot?
Actually, they are. While the mainstream stores stick with mainstream brands, you'll find Harbor Freight has lesser known brands bought from the same manufacturers that build name brand tools.
And that means savings passed on to…you.
While you might be familiar with standard brands like Dewalt, Makita and Milwaukee – the popular woodworking brands from Harbor Freight include:
Bauer
Chicago Electric
Drill Master
Portland
Central Machinery
Hercules
Warrior
…and a variety of others
So how do I know if the tool is junk or worth the spend?
Reviews. 
And a lot of them, as similar to Amazon, you'll find a wealth of user feedback on the Harbor Freight tools.
Harbor Freight Wood Tools
First, in order to help you decide what's a great deal at Harbor Freight vs. what can (or should) be bought elsewhere this tool listing includes Amazon generic and brand name alternatives.
After 25+ years woodworking there's always room for value tools. But cheap at the cost of missing needed features is never a good investment.
So, feel free to compare brands and then decide if the Harbor Freight wood tools on this list are something you'll want to consider:
1. Harbor Freight Jigsaws
In my experience, most woodworkers will turn to a jigsaw only occasionally. But, when you do, the following features are crucial:
Adjustable speed for harder or softer material
Oscillating blade to adjust how much "bite" the blade takes
Tool-free blade change 
Smooth bottom, large base plate
So let's start off with introducing you to one of Harbor Freights (HF) more popular corded and cordless brands in the: Bauer 6.5 Amp Laser Line Jigsaw.
As a HF premier brand, Bauer tools represent a wide swath of Harbor Freight power tools. 
And this unit is HIGHLY reviewed as exceeding it's entry-level pricing. It also checks the box on all the key features AND offers a laser guide light (in my experience, more gimmick than necessity…).
Key Features of a Pipe Clamp
You can learn more in our woodworking clamp guide, but here's what I look for in pipe clamps:
Wide base that won't tip when you're gluing wood panels
Tall stance to allow the handle to be operated OVER the bench without hitting
3/4″ pipe since the smaller 1/2″ pipe will bend
Harbor Freight Pipe Clamps
Because pipe clamps have one job (glue wood together) there's only a few variations in their design. 
And HF carries a pretty good selection:
1/2″ and 3/4″ pipe
Professional-grade tall and wide stance
Entry-grade 3/4″ (these are cheaper and lack the "feet" found on the pro versions)
3. Harbor Freight Wood Routers
Looking back over my tool purchases I've leaned towards high power plunge routers for my router table and Porter Cable fixed base routers. And mostly because I use them heavily for cabinet making and need features like:
Variable speed to control large raised panel bits
Micro-adjustment to make cabinet door rails and stiles
High HP for hours of continuous duty without stressing the router
While HF offers a good selection of plunge, fixed base and trim routers I'd make a purchase decision based on:
If you are just starting out and won't make cabinets or furniture, go for it. 
However, if you plan on making dovetail drawers, install the router in a router table or other complex projects then look elsewhere.
Planning to move to advanced woodworking projects? Due to limited features like adjustable speed (adapters required) on the Harbor Freight wood routers you'll encounter issues down the road.
Key Features of a Drill Press
While most woodworking uses a drill press infrequently, a few mortise and tenon or cabinet door drilling heavy projects will rely on it.
So, what should you look for? Well, to future-proof this drill consider:
Variable speeds for large to small drill bits
Easy to adjust table
Support for x-and-y axis vises
Maximum work-piece size (table to chuck)
Harbor Freight Drill Presses
Unless you projects will include machining metal or precision layouts, there just isn't enough difference between brands to warrant the extra expense.
But, if you're a fan of JET (it's my table saw of 20 years) then you can always make a purchase decision on brand.
Key Features of a Pocket HOle Jig
First, if you are new to woodworking and DON'T own a pocket hole jig then it's something you'll want to add to your list.
Or, check out our pocket hole jig guide and start opening doors on a whole new world of projects.
Key features:
Drills holes at a precise angle and depth for installation of pocket holes in wood assembly
Depth control for varying thickness of wood
Clamps to hold wood in place
Harbor Freight Pocket Hole Jig
As a discount versus the Kreg system, the Harbor Freight wood pocket hole jig offers a cheaper entry point in an all aluminum body.
The catch? You'll likely STILL be buying Kreg's screws and clamps; and if you want to venture into their mini-size jigs it's best to stick with Kreg to start.
6. Harbor Freight Scroll Saw
Key Features of a Scroll Saw
First, of all the woodworking saws there isn't a simpler or easier to use saw. And, for small, intricate cuts it's a great way to start off woodworking.
Key features:
Deep throat to accommodate wide work pieces
Air blower to keep chips and sawdust away from the cut lines
Variable speed for cutting in a variety of woods
Smooth table that won't scratch work pieces
Harbor Freight Scroll Saw Features
As a discount versus the Kreg system, the Harbor Freight version offers a cheaper entry point in an all aluminum body.
The catch? You'll likely STILL be buying Kreg's screws and clamps; and if you want to venture into their mini-size jigs it's best to stick with Kreg to start.
For many a planer is a big ticket purchase much like a table saw.
And you don't want to replace it after a few years use.
So what's the features you may regret not getting? Well, consider:
Two speed input speed to allow you to SLOW THE FEED RATE for smoother cuts. And less risk of knot blowout, snipe and wood chipping.
Three  cutter knifes not two for smoother cuts and more contact with the wood (less vibration)
Long feed tables to reduce snipe at the ends of the boards
While I recommend the Dewalt for it's enhanced performance, in the field of off-brand planers the Bauer from Harbor Freight will work. 
But, if you have more ambitious woodworking plans then invest extra few hundred in the Dewalt DW735x. 
Frequently Asked Questions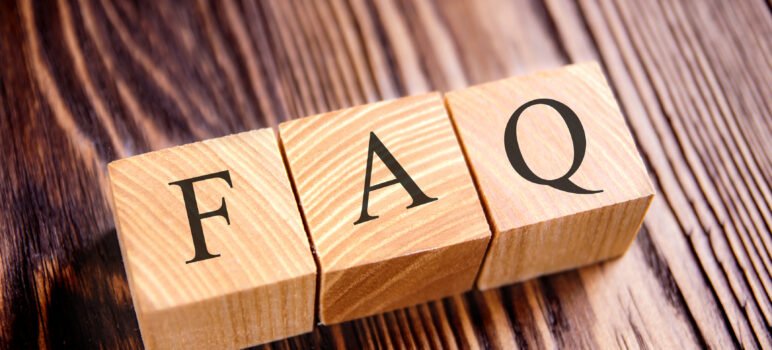 Are Harbor Freight tools good quality?
Harbor Freight carries many brands and pride themselves in lower cost tools vs. brand name alternatives. Through an eliminate-the-middleman approach they advertise tools made by the same manufacturers that supply well known brands.
Are Harbor Freight tools made in China?
The brands and manufacturers that Harbor Freight uses are frequently made in China. But does that mean they are lower quality than the (also made in China) well known brands? Well, Harbor Freight has been around a long time and expects the same quality of the tools they sell as the brands that order from similar overseas manufacturers.
Harbor Freight Return Policy
While not unexpected as they compete with big box store policies, Harbor Freight has a generous 90-day return policy. 
The only catch? Unlike Amazon their online returns aren't as seamless (or free).
And the store manager has some say in accepting a return (while I haven't tested it out, think damaged goods…).
Hopefully this article was helpful in helping you discover and decide what Harbor Freight wood working tools are worth investing in.
Keep in mind Harbor Freight has a strong brand to protect and their tools reflect that quality. But similar to cars and trucks there are just higher priced tools on the market with MORE features you may not always need.