Hinge jigs are a must for even a door or two to prevent alignment issues common to free-hand approaches. From cabinets to passage doors the best hinge jigs will allow for a fast and accurate installation of concealed hinges, hidden hinges and even full sized doors.
But, not all jigs are made equal and a little research is a must to make sure your door jig will work on your projects:
For cabinet doors, look for a jig with adjustable offset depth and a Forstner bit collar.
On a full size door an all-in-one template will go faster for multiple doors
Don't forget a cabinet hardware jig for cabinet doors
And lastly on a full size door you'll probably need a door lock kit to drill the handle and bolt holes
Before we start, regardless of the jig you use always test it out on a scrap piece of wood first. Door "swings" for left or right handed doors take a bit of thought to perfect.
Best for concealed hinges:
Professional full size door jig:
Door lock installation kit:
Last updated on 2023-01-26 at 18:34 // Source: Amazon Affiliates
Accessories you'll need:
Self Centering Bits: After carefully drilling or routing your hinges, you'll need perfectly centered hinge holes with a vix bit set.
Straight Chisel: For door hinges there's always a corner to cleanup with a quality chisel.
Corner Chisel: Door hinge routers won't square off corners, so use a corner chisel.
Best Jigs For Cabinet DOors
If you haven't made cabinet doors with concealed hinges you might not know this jig exists.
However, concealed hinges require a jig to ensure three things happen:
Precise depth: a hinge cup must be drilled deep enough the hinge is seated fully in the door. But, without going through the face of the door (a catastrophic event)
Edge distance: the hinge cup must be placed an exact distance from the door edge for proper hinge operation
Vertical distance: lastly, the hinge must be located at the right vertical location to clear cabinet frames and shelves.
And all of these tasks benefit greatly from a concealed hinge jig as it will put the hinge cup hole in EXACTLY the right location. 
In woodworking if you say "jig" then a blue brand named Kreg jumps to almost all woodworkers minds. So, of course, they offer a hinge jig.
But, who else makes them? Well, unfortunately for options the market drops off quickly to imported units. However for choice, that makes it pretty easy to stick with Kreg unless you're really trying to save.
Alternatives to a cabinet door jig
Since depth and placement are critical there is one alternative to a cabinet hinge jig: a drill press with proper setup and an edge guide.
To use a drill press for setting up and drilling concealed hinge cup holes you'll need to follow the same steps as for a hinge jig:
Locate your hinge location
Use an edge guide to control distance of hinge cup from door edge
And lastly use the drill press depth control to set the proper depth
In fact, for larger door runs, this setup can be easier than a jig. But, for smaller jobs, a jig is faster, portable and less bulky to store.
Jig Bundle For Cabinet Doors
First, chances are good you'll be drilling hinges, installing drawers and drilling cabinet knobs or handles. 
So why not invest in the best hinge jig from Kreg AND their class leading drawer slide jig and cabinet hardware jig?
Included in this value bundle are:
Cabinet door hinge jig
Drawer slide jig
Cabinet hardware jig
Two face clamps
Of course, as with any bundle, purchased individually these jigs are more expensive.  
Classic Concealed Hinge Jig
For advanced woodworkers the classic Kreg jig is all you will need as you probably own at least one of the other jigs. 
So, in this jig set you'll find a jig with:
Adjustable indexing guides
Built-in measuring scales
And compatibility with any drill or standard forstner bit
The downside to this basic unit is you'll only receive the jig. And, as you can guess, you'll need a bit for drilling and a clamp to make sure the jig stays in place.
Compact Concealed Hinge Jig with Bit
As you can probably see, this jig cuts down the plastic by about 90% and has a no-frills approach to providing a simple yet adjustable hinge jig for your concealed cabinet doors. The biggest drawback? You'll find the hinge screw holes might not fit your cabinet hinge of choice.
Hidden Hinge Template for Small Projects
Not sure you'll have another project and don't want to shell out a lot of money for you project? As you can tell this jig is not as featured filled as the Kreg concealed hinge jig, but for marking hinge cup centers and hinge screw holes this jig will do the basics.
An alternative to this hidden hinge jig, however, could be careful measurement and a self-centering drill bit. 
While cabinet hinge jigs need to drill a simple hole, a door hinge jig will need to route both the doors edge AND the door frame.
Which means, as you can guess, a perfect alignment across (typically) all three hinges. 
Professional Grade Door Jig
With hinge alignment on large doors the #1 priority, a hinge jig that will extend across the entire door is a must. Especially for jobs with more than just a few hinges.
So what do professionals use?
A door hinge jig that will:
Accurately place three hinges at once
Easy to adjust for different door heights
Sturdy design that won't flex
Support for thick doors over 2-inches
Single Door Hinge Template
For setting up to route hinges on a single door an inexpensive template is often all most DIY'ers will need.
But, remembering that accuracy is key, a brand name template from a trusted woodworker brand like Porter Cable is a must. While this door jig is simpler than a telescoping jig, it will still:
Quickly nail onto the doors edge with two pins
Support hinge sizes from 2-1/2 to 6-inches
Easily index to desired location
Includes a router bit with bushing
Frequently Asked Questions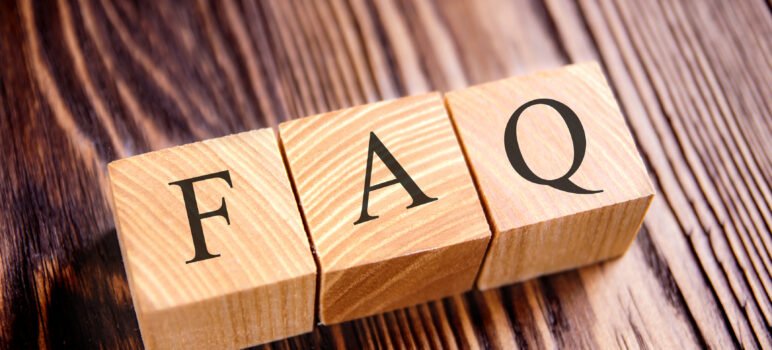 What is the best hinge jig?
For concealed doors the best jig will have three features. First, it will have adjustable indexing to set the hinge cup hole the proper distance. Second a guide will be used to hold a forstner bit vertical and provide a stop for the bit guide. Lastly, the jig will have holes to pre-drill the hinge screw holes.
What size forstner bit is used to drill concealed hinge holes?
A 35mm hinge hole is the standard size concealed hinge hole size.
Does a forstner drill bit a flat bottom hole?
Yes, forstner bits are unique in that they drill flat bottom holes.
About the Author
Latest Posts
Eric has been a professional woodworker for over thirty years and has worked in small cabinet shops making everything from kitchen cabinets to hand-made furniture. Now working from a home woodworking shop Eric is sharing his passion for woodworking, tool advice and how-to knowledge from his Minnesota-based woodshop.