Best Overhead Garage Storage Rack System
One of the most overlooked storage areas in your garage is often right over your head: overhead garage storage racks.
And as you know, overhead storage doesn't take up the valuable floor space that a standard standing rack does. Making it a great investment when comparing per-square-foot costs of your garage floor.
But not all storage racks are the same, and there are a few specialty styles to consider. Which makes understanding the following important before buying:
Types of storage racks that will hold the size and weight of your objects.
Mesh vs. no-mesh options
Mounting approaches for both ease of installation and weight capacity
Dimensions that will allow you to assemble multiple racks for longer runs of storage
Weight capacity 
And finally, retractable or crank options for ease of lifting
| Fence | Product Desc. | Shop |
| --- | --- | --- |
| | BEST OVERALL: Fleximount 4×8 overhead rack | CHECK PRICE |
| | BEST BUDGET: HyLoft overhead storage rack | CHECK PRICE |
| | CRANK OPERATED: Racor crank operated overhead storage (48×48) | CHECK PRICE |
| | BEST VALUE: MonsterRaxx overhead rack without the mesh | CHECK PRICE |
| | FOR WHEELBARROWS: StoreYourBoards wheelbarrow lift saves a lot of space | CHECK PRICE |
Dangerous Installation
If in doubt, hire a professional for installation to avoid serious harm. Overhead storage is potentially deadly if installed incorrectly.
Best Overhead Garage Storage Racks
The top selling Fleximounts 4×8 features easy installation with wide ceiling connection points, 22-40″ drop, and three color options (black, hammertone, white)

If you're going to take the time to add storage you might as well install a lot of it. And with this best overhead garage rack you'll have:
32-square feet of storage
Up to 40″ of vertical height
600-pounds of weight capacity
Frame and wire shelving are welded together to prevent loads from shifting it
The only drawback? Make sure you'll have enough clearance for yourself or a taller vehicle for shorter ceilings.
The economical HyLoft 45″x45″ will fit in tight spots of your garage. And with a 17″-28″ height range and pivoting connectors will work on both flat and low slope ceilings.
For a smaller overhead area and shorter ceilings this rack will tuck into tight spots. And with a 17″ minimum height will allow walking clearance for all but the tallest of us (about 6'6″ for a standard 8′ ceiling).
The only pitfall of this rack? You may need to span joists with a 2×4″ as it doesn't offer a long connection point with the ceiling.
For easy access the Racor 48×48″ crank operated ceiling storage lift will lower and raise loads with a hand crank or drill.

While most overhead solutions are static, this rack uses an ingenious crank to let you access the storage without risk of a ladder. And doesn't require a heavy overhead lift for those with mobility challenges.
Key features:
250 pound capacity
48″ x 48″
Adapts to sloped ceilings with nylon rings
8-feet of vertical operation to work with taller and short ceilings
Safety lock to prevent load from falling when not in use
The MonsterRax 4×8 ceiling mounted storage rack has all the standard features – including a ceiling hugging 12-21″ drop. All you supply is the decking (no wire included).

If you're looking for the cheapest possible option and/or want to use plywood vs. wire racks then this is an option worth considering. 
Key features:
Adjustable 12-21″ drop
600-pound total capacity
Homeowner supplies plywood (no wire)
The Fleximounts 4×6 rack is an in-between size for spots where an 8′ rack won't fit. And with it's shorter design you'll have a massive 550-pound load capacity.

Key features:
Adjustable 22-40″ drop
550-pound total capacity
14-guage steel construction
With a StoreYourBoard wheelbarrow lift you'll be able to gain floor space and store a seldom-used but bulky tool.

Key features:
Two patented lifts to grab your wheelbarrow, kayak or ladders
Easy lift mechanism
60-pound capacity
Tie-down wall cleat
Using this BluWorld Retract-a-Rack you'll be able to lift fishing roads, skis, or other small items off the ground and have easy access.

Key features:
Holds up to 16 fishing rods
Auto-retract pneumatic pistons
Buying Guide to Overhead Garage Storage Racks
Measure Twice and Order Once
Much like cutting wood once after measuring twice you really don't want to get this step wrong.
Here's a few tips for measuring:
Remember your vehicle height – tall trucks can go over 6'6″ and a low hanging rack will hit.
Units can be combined. If the one you want is too short or long look at combining 2-3 units instead.
Make sure you'll have overhead studs/rafters to connect too.
Watch out for garage door rails and clearance needed. 
Make sure nobody will hit their head (a relative has theirs too low for me…)
Match Your Weight to the Racks Limits
While most racks are used for storage bins, if you have heavier plans make sure you are staying within the weight limits. Due to longer units of up to 8-feet it doesn't take a whole lot to put 500+ pounds on the shelf. And an overhead shelf collapsing is more than inconvenient it's potentially fatal.
Mesh Included vs. Bare Rack
The good news is not all overhead garage storage racks come with mesh. So if your requirement is bare or you want to use plywood you'll be able to find a system with either.
But remember you might not be saving money as a typical sheet of plywood can run $30-50 depending on thickness.
And don't forget the plywood counts to the overall weight limit of the rack.
Frequently Asked Questions for Overhead Garage Storage Racks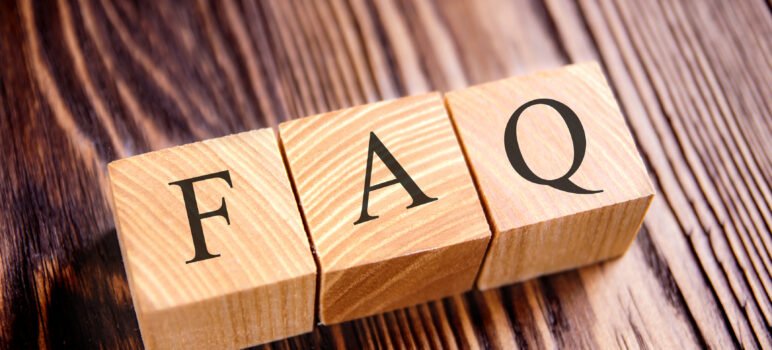 How do I build overhead garage storage?​
Unless your rafters are open and you can access the area above them I recommend looking up one of the best overhead garage storage racks. Due to the weight and nature of this system it might be safer to use a professionally built rack.
How do I organize my garage?​
There are three ways to organize a garage that I recommend starting with. First, for small garages going vertical with an overhead storage rack (of course) is a great method. Second, for a woodworker or hobbyist a garage lumber rack will get your wood off the floor and organized on the wall. And last, a high quality pegboard organizer will give your immediate access to your tools.
Can I combine multiple overhead garage storage units?
Yes each overhead garage storage, following the manufacturer instructions, can be placed adjacent to each other to form a long run of storage.
How do you cover garage storage?
One of the best ways to keep your stored items dust free is to use a cloth sheet or a furniture cover. Both are readily available and will prevent years of accumulating dust from damaging your stored goods.
The good news is there are a lot of overhead storage racks available for your garage. But, keep in mind you'll want to measure carefully and plan to have some help for the installation.
Disclaimer: Installing overhead storage is inherently dangerous. This article is not recommending or advising on how to attach the mentioned racks. Review the manufacturers instructions and hire certified help if uncertain about any step of the installation. Read our full disclaimers for more.
Last update on 2021-10-15 at 00:43 / Affiliate links / Images from Amazon Product Advertising API