A vises number one job is hold onto your woodworking piece when you need it.
And then disappear when you don't so it doesn't take up valuable space on top of the bench. 
But with multiple types of vises available, the choice in vises isn't always obvious as designs range from:
Cabinetmakers
Front
Swivel head
Pivot jaw
Wood screw
One of the biggest hurdles to buying a vise isn't the vise itself: it's how you mount it to a bench. While easiest to attach with the bench top off, most vises are as simple as installing four (or more) lag bolts and making a pair of wood jaws. 
Editor's note: In this guide we installed the Rockler 12-inch vise on the end of a 2-1/4 inch solid maple top.
5 Types of Woodworking Vises
When it comes to a wood vise there isn't a one size fits all. 
Which is helpful as not all benches were made the same. But it makes deciding on a vise an unexpected decision process. 
A front vise is one of the most popular woodworking vises as it simply screws to the underside of a bench and has all wood jaws. And, so you can customize the vise to your bench, these styles come with or without wood jaws to allow matching thicknesses or jaw wood.
Features to look for:
Quick release for fast opening (a turn of the handle closed engages the threads)
Quality wood handle
Jaw material is optional – most woodworkers like to make matching jaws
Lastly, a high quality, centered screw for even clamping force is desirable
Type #2: Woodworkers Vise
If opening your vise quickly is a priority then a top feature to After you've installed your vise, opened it up and clamped a 4″ thick block of wood into you'll have to do one thing when done.
You'll need to screw the vise back closed.
Which, while easy to do, is time consuming.
So one feature to keep an eye out for is a quick release vise that dis-engages the screw mechanism and allows you to skip the screwing and just rapidly open OR close the vise.
Type #3: Swivel Head Woodworkers Vise
For the ultimate wood vise you'll want to at least take a look at a swivel head vise that will clamp your stock firmly, and then swivel to let you work on the piece without re-adjusting or clamping.
When would you use one? Well, this patternmaking style of vise has been used for centuries by gunmakers for rotating the stock while clamped. And for most woodcarvers the rotation allows access to all project surfaces
Lastly, these are one of the most expensive vises as the mechanisms for supporting a 360-degree rotating head are complex. And, it will require a custom cut and install into your workbench (so make sure you are installing it where you want it!).
Type #4: Pivot Jaw Wood Vise
So what do you do with a piece of angled stock that needs to be clamped? 
Use a pivot jaw of course. Or, at least up to about 10-degrees of pivot. While this wood vise tends towards being one of the more "custom of custom" types of vises it's a worth a look if you are regularly clamping irregular shapes.
For a truly unique vise that is both functional and a conversation piece with fellow woodworkers a wood screw vise is a centuries old design.
Key benefits:
Custom design and install options not available with traditional metal devices
Course threads for fast action
Durable hard maple construction
Be sure to check out Lake Erie Toolworks for a complete selection of these vises. 
While the primary factor in woodworking vises is mounting location, there are advanced features and other criteria, including:
Brand reputation & longevity
Product performance
Durability and manufacturing quality
Flush mount
Quick release
Jaw pivot or fixed
Swivel heads
Best Vise for Cabinet and Furniture Makers
When woodworkers think about putting wood in any clamp or vise the first thought isn't will it hold.
As you can guess, the question is will it damage my workpiece?
Which is why many woodworkers benches, including mine, have a cabinet makers vise as it allows for a soft faced wood to match up to the benches edge. 
A flush mounted cabinet makers vise has many advantages over the other types of woodworking vises:
Best For Existing Benches
For a new workbench it's best to plan ahead and design a spot for your vise. And, with the Eclipse quick release vise you'll be able to choose from a 7, 9 or 10″ jaw size.
Here's what to like about this vise:
Simple design makes it easy to install
Easy to install wood face pads to reduce marring
Quick release for fast opening and closing
And, quality construction with brand durability
Lastly, while Eclipse isn't a name you may have run into, this Canadian tool supplier has been making vises since 1909. 
While no vise does everything well, this vise excels as a multi-purpose woodworking vise with a quality build.
It's easy with vises to spend more on the vise than you'd spend on the workbench.
For that reason, if you're looking to accessorize your bench and NOT break the bank than the popular Pony branded 27091 wood vise is a great entry point at a budget price. 
And you won't be sacrificing all the features as it has:
Two large clamping surfaces you can outfit with wood pads
A solid steel handle
And, simple installation with just a few (not included) screws
This no frills vise will clamp on to most benches and in minutes have you setup to hold your woodworking projects in place.
When it comes to a vise one very valid concern is a painful one. You'll risk running your hip or side into it.
And, that makes a compact front vise that uses the edge of the bench as a clamping jaw a very attractive solution.
Key features of this type of vise include:
Mounts under your workbench
Simple frame typically made from cast iron
Woodworker installed front jaw to match your bench material and height
Simple screw design 
Lastly, the handle is usually not included
For a compact, built-in look this is a vise most woodworkers will initially overlook. However, with a little work and custom jaw you'll add a professional touch to your workbench.
While you can buy a cabinetmakers wood vise with the jaw or with the jaw the real things to look for are a cast iron design, a high quality screw and a handle that will fit.
Best Woodworking Vise for Carving
Shown: No products found. (Amazon)
For woodworking that is centered around small pieces, carving or if you just want that vise that will do everything then you'll want to consider a swivel vise.
As it's name implies, this WoodRiver vise will:
Swivel 360-degrees in a vertical rotation
Main jaw will swivel 5-degrees
And last but not least, an auxiliary jaw can be inserted that swivels 30 degrees for clamping uniquely shaped pieces.
Again, with vises not being brand name tools there is a definite niche of brands and WoodRiver is a brand name of Woodcraft.  
As you'd expect, the swivel capability of this vise drives up its cost. So, if you are looking for a budget vise you'll want to look elsewhere. 
However if you want a vise that will let you grow into any style of woodworking then this is a place to start.
Portable Woodworking Vise
Every now and then you run across a tool you hadn't seen before.
And, for many (including me), the Sjoberg portable vise is a unique tool that is PERFECT for interior wood projects that require holding and clamping a workpiece.
This unique, self contained vise will:
Clamp to most surfaces
Use integrated bench dogs to hold flat pieces horizontally (eg. sanding)
Open to 4-1/2″ to clamp most projects
So, if your woodworking projects take you indoors this is the rare vise that will follow you inside. And that includes simply clamping to your countertop or kitchen table.
Just don't get in trouble with any dust…
With not all woodworkers outfitted with a workshop and bench, this unique vise opens up your projects to the indoors and patio tables.
And, with a high quality vise, solid face, bench dogs and other features it's not just a gadget.
Wood Vise Features and Review Criteria
By now you probably realize that there are a variety of woodworking vises. From features like quick release, pivoting jaws to integrated dogs for horizontal clamping there is a lot to consider.
Not sure where to start? It's always safest to start small, go with the features that fit your budget. But most importantly – DO NOT cut your workbench until you are satisfied your purchase is what you actually needed.
Tips to Installing a Woodworking Vise
First, you'll want to wait until your vise arrives before tackling any step of the installation. While that might seem obvious, don't go download templates and attempt to precut a patternmakers vise. 
But, there's other things to consider:
Screws: Head to a hardwood store and find the highest
Holes: Use all of the holes supplied
Pre-drilling: Make sure to predrill your holes. Failure to do so can split your workbench top. Or worse, leave you with a broken and twisted off screw.
Best Wood for a Woodworking Vise Jaw
If you've made the (wise) decision to go with either a jawless face vise or a larger flat jawed open vise you'll need wood to protect your projects.
So what wood is best for a wood jaw vise? Well, consider these options:
A hard maple will give long term durability, a firm hold on hardwoods but a soft edge for less dense woods.
If your projects will be softwoods like 2×4 or other dimensioned lumber than go with a sapless cut of quality pine.
Last, if you want a softer surface yet you can look at either contact cementing a felt or mar-free rubber.
Well, this shouldn't be an issue. But, a wood vise must be mounted securely into your workbench. Needless to say, if you put a 100-pound cabinet on it you'll need a bench made to hold that weight. And screws installed securely.
Not sure on screws? It's also OK to recess a lag bolt for that extra security.
Wood Vise Installation Tips
If you haven't realized yet, most woodworking vises require installing the vise to the bottom side of your woodworking bench.
Which, for many, creates a fear of purchasing the wrong vise, not installing it correctly or even having it fall off during use.
But its a job that any woodworker should be able to accomplish in about an hour by following these simple steps.
For almost all benches you'll need a minimum of 1-1/2″ of bench thickness and a 8-inch by 12-inch free area under the bench.
Lacking thickness? Add a skirting board or "apron" to the edge of the bench and backing material behind that to support the vise. Be sure to use plenty of glue and structural screws.
Tip #2: Free Area Under Bench
This one can be a bit more difficult to fix on existing on benches, but for new benches be sure to plan a large enough area to support the vises under-bench mount and screw supports. 
To avoid any issues later, its best to buy a vise, measure, and then finalize your bench top dimensions.
For existing benches, look to see if you can drill into 2×4″ supports or simply replace & upgrade your bench top to support the vise. 
Tip #3: Precision Matters
While a vise might seem like a rough tool, when you add it to your bench you will need a secure and precise mount:
Perfectly level with surface of bench
Mounted with heavy duty screws or bolts to avoid shifting
Use all mounting holes 
I'm always amazed when I see mechanics or other trades work on the floor. 
Which might be why I have benches, folding sawhorses and even the Bora centipede table on the ready. And why when I install a vise I'll almost always flip the bench top over and install it where I can see what I'm doing.
Frequently Asked Questions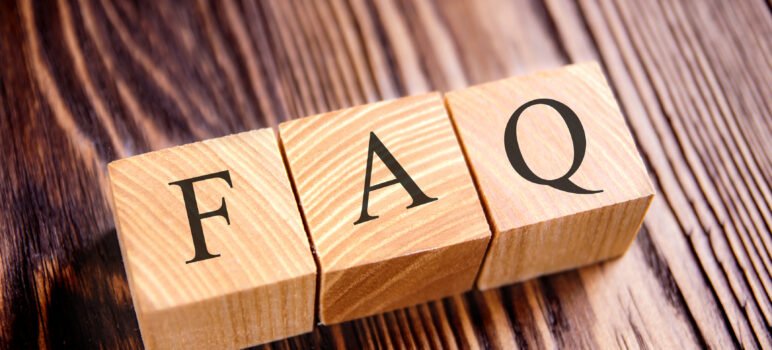 What kind of wood is used for wood vise jaws?
Generally, maple is used for wood vise jaws as it is durable enough to withstand the clamping force of a vise. However, softer woods such as pine can be used if your projects will be made from mostly soft hardwoods like cherry to prevent marring.
How do you mount a woodworking vise?
Most woodworking vises are mounted from underneath a solid wood bench top. And, since most vise manufacturers do not include screws you'll want to be sure to use heavy duty lag bolts with a pre-drilled hole to avoid splitting.
How do you choose a vise?
Choosing a vise is ultimately a decision on budget, your style of workbench and what types of woodworking projects you'll tackle. While an expensive patternmakers vise is a top pick, if you don't need the pivoting head and have limited space it will be more awkward than useful in your shop. On the other hand, if you go too cheap you'll regret the decision and look to upgrade later.
Installed properly the best wood vise will make your woodworking projects easier, improve quality and more enjoyable.
Have another vise you'd recommend? Be sure to include a comment below.
About the Author
Latest Posts
Eric has been a professional woodworker for over thirty years and has worked in small cabinet shops making everything from kitchen cabinets to hand-made furniture. Now working from a home woodworking shop Eric is sharing his passion for woodworking, tool advice and how-to knowledge from his Minnesota-based woodshop.