If you buy something through our links, this site might earn an affiliate commission. 
Without the best drywall tools to help you hang drywall you'll be up against a heavy and frustrating job. Not sure how to cut drywall? Or, perhaps you need the right tools to screw, tape or mud? In this article we'll help guide you to the right tools to install drywall.

While hanging drywall can be a task most DIY'ers can tackle, mudding drywall is an artform. 
And I was reminded of this recently when I finished taping, sanding and painting my workshop of 15 years. While the garage turned out fine, if I hadn't invested in the right trowels, a sander and corner tools it would have taken considerably longer.
In this article we'll cover the best drywall tools to:
Cut drywall to size
Lift and screw drywall
Mud and tape
Sand and finish
Top Picks:
Based on my experience and research of the latest tools here's my list of the 11 best drywall tools:
1. Cordless Drywall Saw: Best Drywall TOol to Cut Drywall
Makita XDS01Z 18V LXT Lithium-Ion Cordless Cut-Out…
Makita-built variable speed motor delivers 0-6,000 strokes per minute for faster and more efficient cutting
Designed to cut openings in installed board with an adjustable blade depth up to 1-3/16″ (9/16″ in wood)
Cuts up to 984 feet of 1/2″ drywall on a single charge using 4.0Ah battery BL1840B (battery not included)*
Short 1/4″ stroke length with adjustable blade depth helps prevent damage to objects behind the board being cut
Clear dust box for dust containment with increased visibility for operator convenience
Last update on 2020-10-26 at 21:43 / Affiliate links / Images from Amazon Product Advertising API
A cordless power drywall saw will power thru simple and complex drywall cuts and reduce time spent cutting outlets and vent holes.
What do you get when you invert a jigsaw and a handheld drywall saw? The power drywall saw. Due to the cordless power this saw will make short work of any drywall cuts or notches you need to make.
While this might not be an investment for a small room project, a basement or large garage project might make this handy saw a worthwhile investment.
2. Drywall stilts to Reach Ceilings
BLACKHORSE-RACING 24 inch -40 inch Professional…
【Basic Data】Working height: 24″ – 40″, Net weight:Approx 16.9 lb total, Rated load: 225 pounds.
【Function】Perfect for painting,electrical,drop ceiling,parades or cosplay assistants.
【Convenient】No tools required to adjust height.Fully adjustable braces accommodate any user.
Last update on 2020-10-27 at 06:23 / Affiliate links / Images from Amazon Product Advertising API
A set of drywall stilts will let the drywall installer quickly reach the ceiling and upper parts of the wall for installation and taping tasks.
With ceilings at 8 feet or higher the average drywall installer isn't able to reach the ceiling without a ladder. But with a pair of strap-on stilts just about anyone can easily access the entire ceiling for installation and taping.
Therefore, as an alternative to a ladder or moving scaffolding around, try strapping on a pair of stilts and you'll instantly be 1-3'+ taller to reach the ceiling and top third of the walls.
3. Best Drywall TOol to cut Sheets: Utility knife
WORKPRO Retractable Utility Knife, Box Cutter with…
Features Quick-change mechanism for easy and safe operation,press the black button(retractable button in the 1st position) for blade to release,remove and insert quickly
4-position manual retraction for various of cutting and safety, according to your needs to adjust the blade position and lock it while using
Zinc alloy construction with PA+TPE ergonomic handle for comfortable hold,great non-slip control and reducing hand fatigue during prolonged use
Last update on 2020-10-26 at 21:43 / Affiliate links / Images from Amazon Product Advertising API
A utility knife is a must for any drywall installation to score and "break" the drywall for rough sizing.

Otherwise known as the sheetrock knife, the utility knife is an absolute must have drywall installation tool. Because drywall isn't cut all the way through when cutting to length you'll use a utility knife to score the face of the drywall. Next you'll "snap" the drywall along the score line to break the gypsum interior and then cut the reverse paper side of the drywall.
That's it, no saws needed for rough sizing of drywall. Even if you've seen someone use a circular saw on drywall it's just not the right way to cut it (I have…).
4. Drywall Jab saw for cutting Drywall Outlet Holes
Last update on 2020-10-26 at 21:43 / Affiliate links / Images from Amazon Product Advertising API
The drywall saw is one of the simplest but most effective tools to cut drywall holes. With it's wicked design and sharp teeth it will melt thru drywall.
Since drywall is composed of compressed gypsum it isn't cut with standard wood friendly tools. Instead, drywall is easy to cut with a sharp, aggressive blade design like the drywall saw has that rips apart the gypsum as it goes.
What's a drywall saw used for? A drywall saw is used to cut outlets, notches, and other rough-cut jobs in drywall. With large serrated teeth on one or both sides of it's blade it can quickly "poke" itself through a sheet of drywall and with little effort cut drywall to any shape.
5. Best Drywall Tool to Measure: T-Square
Last update on 2020-10-26 at 21:43 / Affiliate links / Images from Amazon Product Advertising API
The T-square is used in combination with the utility knife for scoring drywall sheets.
This drywall tools serves the simple purpose of being a guide for a utility knife to cut a scoring line in drywall. Once the line is scored the drywall is simply "broken" along the line with a forceful snap.
DEWALT DCS551B 20V Max Drywall Cut-Out Tool (Tool…
26,000 RPM motor delivers fast cutting in drywall, acoustical ceiling tiles, plywood, etc.
Tool-free for fast and easy bit changing without a wrench
Dust-sealed switch protects against dust ingestion for longer tool life
Bright LED light illuminates dark work surfaces for accurate cutting
Slim, lightweight design. Collet Diameter ¼ IN, 1/8 IN IN
Last update on 2020-10-26 at 21:43 / Affiliate links / Images from Amazon Product Advertising API
A rotozip will make quick work of trimming drywall around windows, doors, outlets and just about anywhere else.
If you are installing more than one room of drywall you'll want a rotozip.  With it's high RPM blade it will make quick work of trimming drywall in any direction. Because it is an automated version of the drywall saw you may not need both but, if I was buying one vs. the other I'd go with the rotozip.
And even better, with cordless options in almost all tools you can consider dropping the cord (or not worrying about it on a job site).
7. A Must Have Drywall Tool: screw gun
DEWALT 20V MAX XR Drywall Screw Gun Collated…
Quickly converts to & from an auto-feed collated screw driving system
Change screw sizes, driving depth & install/remove the attachment without a tool
Disassembly release button (for occasional blow-out/cleaning)
Accepts most major/generic screw strip brands
Last update on 2020-10-26 at 21:43 / Affiliate links / Images from Amazon Product Advertising API
A collated screw gun is a must have drywall tool for a large job. Due to each sheet of drywall having dozens of screws a manual method will slow you down.
Each sheet of drywall will take dozens of screws that need to be set just below the surface of the drywall. Because you'll need some precision with the screw depth you can use a standard cordless drill with a screw setting adapter for small jobs. But for big jobs you'll want a screw gun made for the job that has built in screw depth control and the motor speed/drive setup for fast screw installation.
8. Drywall jack to support overhead sheets
Fastcap 3-H2PCSYSTEM 3rd Hand Support Poles System…
Dust Barrier: Use the NEW magnetic dust barrier foot to secure your dust barrier. 100% seal, zero dust!
Trim and crown molding: use the 3rd Hand HD to secure your trim or crown molding in place while you nail it in place in another location
Glued down flooring apply pressure to the flooring material while it dries
Drywall: hold the drywall in place overhead while you secure it
Load stabilizer: mount the 3rd Hand HD in place horizontally to prevent material from shifting in transport
Last update on 2020-10-27 at 04:16 / Affiliate links / Images from Amazon Product Advertising API
A drywall jack will hold the drywall to the ceiling in jobs with or without a drywall lift. Due to compact design these will fit in areas a lift won't (closets, etc.).

On smaller jobs or in tight spaces like closets where a drywall lift doesn't make sense then going to a drywall jack will give you the extra hand you need. While this tool is widely used in cabinet installation there are a few that can also support the weight and height of drywall up to over 12′ ceilings.
With just a quick height adjustment with fine-tuning you can adapt it room to room to slide under the panel after it's in place.
Diversified Tools Pocket Kicker – Drywall Panel…
Diversified Tools Pocket Kicker is a versatile drywall tool – foot lifter, kicker, rasp, and pry tool.
Lifts wallboard, doors, drywall, paneling, and tiles into position with ease.
Easily accessible – Fits in your pocket or tool belt, replaces heavy lifters and large costly rasps.
Gypsum Jaws drywall edge rasp never dulls and will not cut you.
Ergonomically designed and made from durable, heat-treated aluminum.
Last update on 2020-10-26 at 21:43 / Affiliate links / Images from Amazon Product Advertising API
With a pocket kicker you'll be able to quickly and easily raise the bottom sheet of drywall off the floor and flush with the upper row.
Since drywall is installed ceiling first, then the upper row of drywall and finally the floor you'll run into needing a way to lift the drywall off the floor and force it flush with the upper row.
The drywall lift enables this with a simple rocking design that frees up your hands to attach screws while your foot does the work.
Ingenious but a must have – especially if you are installing yourself.
10. Best Drywall Tool to Lift and Hold Drywall to Ceiling
Drywall Lift Panel 11′ Lift Drywall Panel…
【Easy to assemble and disassemble】The drywall lift is very solidly built , The Panel Lift is easy to assemble and disassemble without tools. The Panel Hoist folds up nicely with good weight to strength ratio.drywall lift Panel Lift Panel Hoist Jack Lifter Jack Rolling Caster
Last update on 2020-10-26 at 21:43 / Affiliate links / Images from Amazon Product Advertising API
A drywall lift will take the heavy job of lifting drywall to the ceiling and holding it in place. And this drywall tool is a must for any ceiling installation for strain and safety.
These lifts make putting a 4×12′ by 5/8″ thick sheet of drywall on the ceiling a piece of cake.  And they will also save your body a lot of pain and strain with their effortless ability to lift a 100-pound sheet of drywall to the ceiling and precisely hold it in place.
Wondering if you should buy or rent? Well, of all the tools on this list it's one tool for a homeowner you could reasonably buy, use, and re-sell as used at a cost lower than renting one.
11. Drywall Banjo Tool to Tape Drywall
Delko Zunder Drywall Banjo Taping Tool with…
Quick-change internal corner applicator wheel reverses easily with flat applicator wheel.
Dual adjustable handle straps – one on each side for right or left-handed use.
Single latch with hinged lid opens easily and quickly for loading tape and mud.
Works perfectly with Fiba-Fuse fiber drywall joint tape or paper tape. Holds 250-ft. roll of FibaFuse or 500-ft. roll of paper joint tape.
Durable polycarbonate body eliminates dents, dings and bent parts for longer life.
Last update on 2020-10-26 at 21:43 / Affiliate links / Images from Amazon Product Advertising API
A drywall banjo will make quick work of applying tape over the joints  between sheets.
Simply load the tape and mud into the machine and apply joint tape.  Supports up to 500 foot rolls of tape.
Frequently Asked Questions for the Best Drywall Tools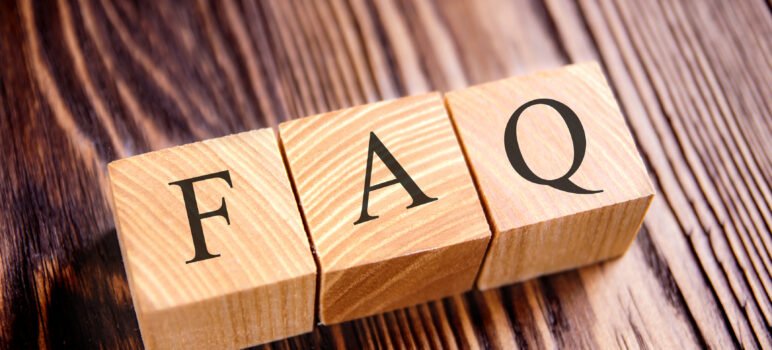 What is the best tool to cut drywall?
There are two best tools to cut drywall. First, a utility knife is a must for scoring sheet rock. And then a jab saw is used to make cuts around outlets or doorways. While there are power saws and roto-zips with these two basic tools you can install most drywall jobs.
What is the easiest way to cut drywall?
The easiest way to cut drywall is with a t-square and a utility knife. By simply scoring the face of the drywall with a utility knife it can be cleanly "broken" and then the back trimmed to finish the cut. No saws required.
Is sheetrock the same as drywall?
Drywall is the generic name for gypsum board while Sheetrock is a specific (and popular) brand name of drywall.