WALNUT, CHERRY & MAPLE COMBINATION
TOP LOCAL + ONLINE PICKS:
During my thirty years of woodworking I've always found the search for high quality wood for sale near me a challenge. Sure there are woodworking retailers that have top quality wood – but they also have high markups. Which makes finding a quality, local hardwood lumber supplier a priority. 
So, to help your search, in this guide we've hand-selected the top places to buy hardwood and reviewed them for key products and services such as kiln dried, live edge, urban recovered wood, surfacing, delivery and much more.
For new and old woodworkers be sure to keep the following in mind as you buy wood for your next project:
Kiln dried wood is a must for any indoor project
Most woodworkers prefer "S3S" lumber that is surfaced on three sides and easier to work with
Learn how to measure in board feet – I've caught many novices at bad calculations in lumber yards. Bring a tape measure and check yourself.
Understood wood grades and the differences to your project
Call around and compare prices for specific grades (FAS, #1 common, etc.)
Lastly, there are two types of wood retailers: wholesalers that sell only to companies and retailers that sell direct to anyone off the street. To narrow your search we'll only take a look at retailers.
1. Siwek Lumber & Millwork
Located along the banks of the Mississippi River, Siweks is an established name in lumber supply in the Minneapolis area. And with a huge selection of hardwoods both exotic and domestic, moulding and hardware they are a one-stop shop for most woodworkers.
Price List: No
Online Shopping: No
Wood Master Supply has all the mainstream domestic hardwood you'll need for your next project. Located just north of the Twin Cities this local dealer is worth a call for small to large orders.
Price List: No
Online Shopping: No
3. Forest Products Supply
From shorts, exotic wood and a full supply of domestic lumber Forest Products Supply is a top hardwood lumber supplier in Minnesota. And, they are a maker of custom cabinetry if your projects require cabinets beyond your tools or skill.
Price List: No
Online Shopping: No
In every state there is a unique sawmill. But few states feature a sawmill and hardwood supplier with the range of stock as Logs to Lumber. With a mix of exotics and locally sourced lumber they are a supplier to add to your shopping list.
Price List: Yes
Online Shopping: No
5. Renneberg Hardwoods, Inc
Northwest of the Twin Cities you'll find Renneberg Hardwoods who features a collection of hardwoods, plywood and an online store for live edge and slab products. And, if you need shipping you can contact them for a quote.
Price List: No
Online Shopping: Yes
6. Rustic Revival Barnwood
For making anything from rustic walls to sliding barn doors, Rustic Revival Barnwood stocks over 4000 square feet of barn wood for a custom project.
Price List: No
Online Shopping: No
Further north of the Twin Cities is Aitken Hardwoods, where you'll find a good stock of hardwood, plywood and even some specials for a great deal. 
Price List: No
Online Shopping: No
A full featured supplier from hardwood to sheet goods Vetsch Hardwoods out of Rochester is a premier supplier in Southeastern MN. Need help surfacing your project? Well, they offer planing and sanding use as well to help you make projects you might not otherwise tackle.
Price List: No
Online Shopping: No
9. Northland Hardwood Lumber
Featuring local and Appalachian lumber, Northland Hardwood Lumber is one of the few hardwood stores in the Bemidji and surrounding areas.
Price List: No
Online Shopping: No
Last but not least is this urban wood recycling supplier that features local Ash, Elm and other trees cut into slabs perfect for your table or desk project. And, they feature the standard dimensions lumber with unique Minnesota woods like honey locust and catalpa.
Price List: No
Online Shopping: Yes
Hardwood Lumber in Minnesota
From urban wood suppliers in the metro to small-town hardwood lumber in the rural areas of Minnesota there shouldn't be too much challenge in finding quality hardwood.  
Tip: check out the woodworking clubs below for more local sources and hard to find suppliers of other woodworking tools and hardware.
Minnesota Woodworking Resources
Featured Minnesota Hardwood
While Minnesota is known for it's 10,000 lakes, there is a wealth of unique Red Oak in Minnesota. If you have seen regional variations, some states are reddish with longer grain patterns in warmer climates. However, Minnesota's Red Oak supply tends towards a paler color and can be sourced with a higher quantity of knots due to it's slower and (shorter) growth trees.
Frequently Asked Questions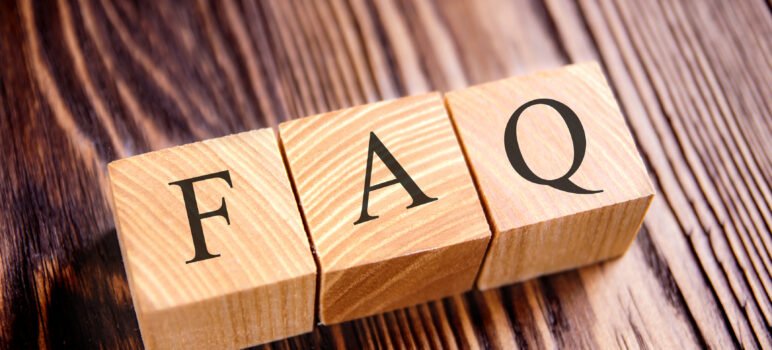 How is lumber priced and sold?
Almost all rough wood is sold by the board foot, which is a measurement of the boards length, width and thickness in inches multiplied together and divided by 144.
Is it better to buy wood surfaced on three sides?
For almost any woodworker the best way to to buy lumber is to have it hit-and-miss planed to thickness and straight line ripped on one edge.
What is lineal board feet?
Most common to big-box stores, a lineal board feet measurement is usually for a board surfaced on four sides and sold "by the foot". For example. a 1×4 that is eight feet long and sold at $4 per lineal feet is (8 feet * $4) = $32. This is used for stores that do not have personnel to calculate board feet. This type of wood can sometimes be cut when sold at a lumber yard.
Not surprisingly, there is no shortage of hardwood lumber in Minnesota – making finding hardwood nearby in this state easy.
Know of a few lumber yards that you think should be on the list? Add a comment and we'll look at adding.
Sale
Bestseller No. 1
Bestseller No. 2
Sale
Bestseller No. 3
Woodchucks Wood 3/4" x 2" x 24" Combination of 5...
You are buying 15 boards that measure 3/4" thick,...
You are getting 5 Walnut, 5 Maple, and 5 Cherry
Kiln dry wood, great for making cutting boards, or...
Beautiful wood, sanded on all sides. Perfect...
Made right here in the U.S.A.
Bestseller No. 4
Bestseller No. 5
Last update on 2023-11-19 at 08:52 / Images from Amazon
About the Author
Latest Posts
Eric has been a professional woodworker for over thirty years and has worked in small cabinet shops making everything from kitchen cabinets to hand-made furniture. Now working from a home woodworking shop Eric is sharing his passion for woodworking, tool advice and how-to knowledge from his Minnesota-based woodshop.