› WOODCRAFT domestic and exotics (local, online)
  › ROCKLER domestic and exotics (local, online)
  › FOREST 2 HOME for domestics up to 72″ (Amazon)
In this guide to hardwood lumber in Louisiana we've searched and have a hand selected list of stores that specialize in hardwoods for DIY and hobby woodworkers. From domestic and exotic hardwoods to specialty live edge slabs or reclaimed wood you should find a wood retailer near you.
First, though, there are three hurdles woodworkers face when searching for wood:
Wholesale lumber stores won't sell to hobbyists
Filtering out lumber yards that only sell 2×4's and building products
Finding unique hardwood sources like urban lumber, live edge slabs and certified exotic hardwoods.
The Professionals choice in glue
With a wide selection of hardwoods, turning stock and even burls a check in with Deano Hardwoods when buying lumber is worth it. While their website doesn't explicitly state they serve DIY'ers, their stock of turning blanks sure does imply they do.
Note they have two locations in Louisiana and one in Texas.
City: Broussard and Shreveport
Price List: No
Online Shopping: No
Brazos has just about everything you'll need for hardwood supply plus a complete line of tools, services and even decorative wood products to put the finishing touch on your project.
City: Denham Springs
Price List: No
Online Shopping: No
Featuring a selection of FAS S2S1E (or, planed both sides, straight line ripped), Service Lumber is built for DIY and woodworkers. While their site hides their lumber selection, you'll find a good assortment of popular national and local hardwoods.
City: Baton Rouge
Price List: No
Online Shopping: No
While their website is out of the 1990's, Riverside Lumber is known for a wide selection of hardwoods, softwoods, exotics and more. And their ratings speak for themselves – especially with hard to please woodworkers.
City: New Orleans
Price List: No
Online Shopping: No
5. Martin Lumber and Hardware
Its rare to find retail stores with a quality selection of hardwood, but in Louisiana there are a number of finds. And Martin Lumber has a great selection of exotics, domestic and even live edge slabs to choose from.
City: Baton Rouge
Price List: Yes
Online Shopping: No
About as old fashioned of a lumber supplier as you could expect to find, Williams Wood offers up everything from lumber to whole-home trimming packages. And for hardwood surfacing they have all the equipment to plane and rip your purchases.
City: Sulphur
Price List: No
Online Shopping: No
Known to local DIY'ers and hobbyists, Artisan's Millwork and Sawmill has a local supply of woods to choose from.
They don't have a website, so you'll need to look them up for the latest local phone number.
City: Shreveport
Price List: No
Online Shopping: No
As part of a full service hardware and home store, at Morrison Terrebonne you'll find a good quality selection of both hardwoods and plywoods.
City: Houma
Price List: No
Online Shopping: No
In every state there's a supplier of unique and reclaimed beams, live edge slabs and flooring. And in Louisiana that is Albany Woodworks who features a unique collection of supplies and finished products.
City: Tickfaw
Price List: No
Online Shopping: No
Frequently Asked Questions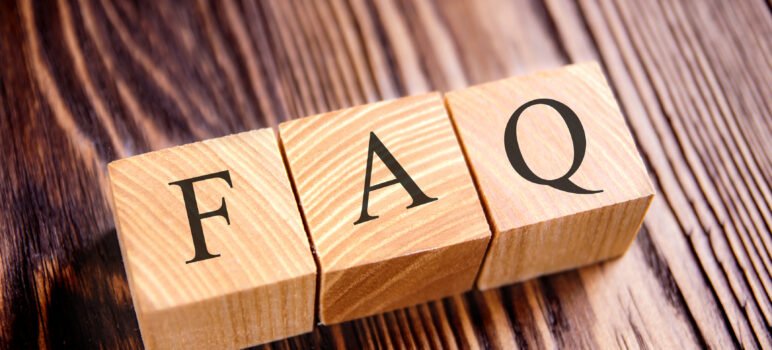 What is the cheapest wood to buy?
Generally softwoods are cheaper than hardwoods as they grow faster and are more readily available. The least expensive softwoods are pine, spruce and fir and are common for everything from home construction to interior cabinets and furniture. The cheapest hardwoods, however, are typically widely popular species like Red Oak that grow from the East Coast to the Midwest in abundance. Exotic woods are almost always the most expensive due to shipping and rarity of some woods.
What is the best way to buy wood?
For small quantities purchasing your lumber online is often the best route. Since lumber yards are geared towards contractors, online sources offer up lumber that is surfaced on four sides and ready for use. However, for quantities over 10 board feet, searching out a local supplier is best. Just be sure to understand how the wood is surfaced.
Will hardwood retailers cut or surface wood?
Almost any good hardwood supplier will plane and straight-line rip the lumber they sell. And, most will also cut down longer lengths to fit your pickup or trailer.
Hardwood Lumber in Louisiana Border States
Last update on 2023-03-26 at 01:03 / Images from Amazon
About the Author
Latest Posts
Eric has been a professional woodworker for over thirty years and has worked in small cabinet shops making everything from kitchen cabinets to hand-made furniture. Now working from a home woodworking shop Eric is sharing his passion for woodworking, tool advice and how-to knowledge from his Minnesota-based woodshop.