When woodworking projects involve fitting perfect wood into an imperfect home having the right finish carpentry tools is a must. And, fortunately, these tools are useful for many other home woodworking jobs. Not sure what specialty tools for installing trim you'll need? In this article learn about the best trim carpentry tools.
When projects turn from finishing drywall to installing trim, moulding and similar projects having the right finish carpentry tools is a must.
While basics like a miter saw, tape measure and nail guns seems obvious there are a number of specialty tools trim professionals turn to.
In this article learn about specialty trim tools that:
Make installing trim faster and more accurate
Help with scribing wood to walls
Cutting perfect trim corners
Hide nail holes and gaps
If your projects are basic even adding a few of the most popular tools will help your project – and if you avoid a few mistakes along the way will pay for themselves.
Top Finish Carpentry Tools
Last updated on 2023-01-26 at 20:26 // Source: Amazon Affiliates
What is Finish Carpentry?
After all of the rough-in woodworking and drywall is installed comes the finesse work of installing:
Wood trim
Crown molding
Bookcases
Wall paneling
Cabinets
Shelving
Built-ins and more…
While it is the most satisfying work as it's "final", it can also be the most difficult to do because it's both visible AND must be done perfect.
And, as you can guess, finish carpentry tools are much different than other tools like cabinet making tools as they are designed to match perfect wood to an imperfect surface.
Finish Carpentry Tools: Hand Tools
Let's get started by looking at a list of the finish carpentry tools that will make your upcoming projects MUCH easier.
Not planning a large interior carpentry job? Well, most of these tools are great for various woodworking projects. Plus, there's a gadget or two for any gotta-have-the-newest tool woodworker (like the first tool in this guide).
45-Degree Angle Marking Tool
Sale
General Tools T-Bevel Gauge & Protractor #828 -...
ANGLE MEASURING TOOL: There's no more guesswork...
SLIDING BEVEL: Set and transfer interior and...
DIGITAL ANGLE GAUGE: Four large control buttons...
WOODWORKING RULER: This commercial-grade digital...
GENERAL TOOLS: We're a recognized leader in...
Last update on 2023-01-26 at 13:34 / Images from Amazon
If you've ever watched a drywall mudding and taping you'll know that a 90-degree corner happens by luck, not design.
Which makes every inside and outside corner of a trimming job an adventure as you look to find, test, and re-test your cuts (baseboard) to make them perfect.
An angle marking finish carpentry tool like this General Tools device will solve this problem by allowing you to quickly find the angle, then see it on the display. If, for example, it reads 92-degrees on an outside corner you know you'll be cutting at 44-degrees vs. the expected 45-dgrees.
Lastly, you'll be using angle finding for baseboard, casing, crown molding and any trim that butts into a corner or wraps around one.
Key Features to Look For in an Angle Marking Tool
Inside/Outside corners: you'll want a marking tool for both inside and outside corners where "outside" is a corner you'd walk around.
Digital read-out: because reading small markings on tools is an accuracy issue itself you'll want a large display with a digital read-out. And, fortunately, these are inexpensive.
Length: with most marking tools around 6″ you'll have ample room to find a consistent flat spot on your walls to transpose angles from
Trim Carpentry Tools to Speed Casement Trim Installation
Sale
Milescraft 8401 TRIM45 Trim Carpentry Aid
The Trim45 trim carpentry aid is the handiest tool...
Unique measuring and marking device eliminates...
Unique to the Trim45 is an adjustable reveal...
Tape measure slots & rare earth magnets make it...
Built in clamp pad is designed to work with any...
Last update on 2023-01-26 at 13:34 / Images from Amazon
Having installed countless pieces of casement trim on doors and windows there are two things that everyone must master:
Consistent setback of the trim from the door or window jamb edge
Measuring proper trim length and angles
Which is what this handy jig does well: provides and adjustable setback to let you mark trim edges and makes fast work of trim measurements.
As a one-of-a-kind trimming tool the "Trim45" is unique in the industry.
VARSK Contour Gauge (5+10 Inch Lock) Profile Tool,…
【Tools for Men Who Have Everything】It comes with a nice gift box, which…
【Metal Lock Mechanism】: VARSK contour gauge duplicator is upgraded with…
【Premium Quality】: Made from heavy duty aluminum core and durable ABS…
【Adjustable Tightness】: Never worry about too loose or too tight of…
Last update on 2023-01-26 at 13:34 / Images from Amazon
One of the many forms of finish carpentry is installing wood flooring. And, often that task is to install and fit wood flooring around existing trim.
Which is where a finish carpentry tool for marking the outside profile of doors or uneven angles of cabinets or other surfaces is needed. Simple insert this over the opening, lock in the profile, and then transpose that to the piece to be cut.
Casing Pullers: Finish Cabinetry Carpenters Best Friend
Zenith Industries ZN700001 Trim Puller , Black
THE ORIGINAL PATENTED TRIM PULLER IDEAL FOR REMOVING BASEBOARDS AND…
WEDGED CENTER PROTECTS THE WALL AND TRIM-NO MORE DAMAGE! The Trim Puller…
THE AUTHENTIC, REVOLUTIONARY, TRIM PULLER TOOL that does all the work of a…
COMFORT GRIP, SHOCK-ABSORBING EDPM HANDLE: This trim puller is capped off…
Last update on 2023-01-26 at 13:34 / Images from Amazon
For both existing jobs or new finish carpentry work one thing is a constant: you'll need to pull a piece of trim off with nails embedded in it.
First, it might be you're working on a remodel and this job will be your initial step. And, as you face the trim and walls you'll want to make sure you don't damage the existing (typically) drywall.
Which is where a trim puller comes in to use its large surface area, specially tapered edge and design to pull trim.
Working on new construction? Odds are pretty good you'll end up needing to tear off a piece of trim at some point. 
Worlds Best Tape Measure: FastCap Lefty & Righty
Last update on 2023-01-26 at 16:32 / Images from Amazon
Every now and then you run into a line of tools that just performs better. And, in woodworking, the FastCap tool lineup was designed using the same LEAN manufacturing processes that Toyota has used for decades.
The FastCap tape measure is evidence of this in three areas:
Support for left and right-handed carpenters
Has a writing surface to jot down measurements (and then quickly erase them)
And, lastly, has markings down to 1/16″ of an inch so even new-to-fraction woodworkers can work like a pro.
Parallel Scribing Tool for Finish Carpentry
Trend E/SCRIBE EasyScribe Scribing Tool – Black
VERSATILE SCRIBING TOOL: Ideal to scribe worktops, end panels, walls,…
ACCURATE AND DETAILED: Built-in and replaceable 0.7mm thick 2H Grade flat…
WORKS WITH NARROW GAPS: Steel guide can also extend up to 50mm, allowing it…
NOT JUST FOR SCRIBING: Wide guide plate allows the EasyScribe to track…
Last update on 2023-01-26 at 13:36 / Images from Amazon
While I've learned how to free hand wall to trim measurements over years of woodworking, not everyone is adept at this and needs a wood scribe to help.
So what does does a wood scribe help with? Consider:
Scribing baseboard to uneven floors (when base shoe won't be used)
Cabinet filler strips during cabinet installation
Fitting cabinets and mantles to fireplaces
And to flush shelves to the wall (the longer the shelf, the more the adjustment)
And, like General Tools and Fastcap,
Trend Machinery
is a niche supplier of hand tools worth knowing.
Door Lifter: The Extra Foot You Didn't Plan You Needed
Trend D/LIFT/A Foot-Operated Door Lifter for…
EASY TO USE: Cam design with internal weight keeps the Door Lifter level…
HANDS FREE AND SIMPLE USE: Slides under the door for easy foot control to…
LIFT HEIGHT: Up to 38mm high, ideal for positioning doors with higher floor…
DURABLE MATERIALS: Solid, durable non marring plastic to prevent damage to…
Last update on 2023-01-26 at 13:34 / Images from Amazon
One of the most awkward jobs of installing interior doors is lining up the door and hinges while inserting the hinge pin or inserting screws if you're using spring hinges.
And it's not a job you really planned for as you thought through all the tools you'll need.
But, Trend Tools has a tool made just for finish carpenters that will lift the door up using a nifty plastic tool (so as not to mar the door) to let you easily install the hinges.
Interior Door Hinge Jig to Install Locksets
DEWALT Door Lock Installation Kit, Bi-Metal…
Door lock kit utilizes C-clamp design with tool-free clamping and no…
Door lock kit utilizes alignment window and taller bushings to deliver…
Door lock kit includes two adjustable bushings which accept both standard…
Designed to fit the most common lock sizes in use today
Last update on 2023-01-26 at 13:36 / Images from Amazon
While, as you may know, most high quality doors don't come with the door handle bored so custom locksets can be chosen and installed by (you guessed it) the finish carpenter.
Which can create a nerve-wracking job if you don't have a jig to perfectly align, center and drill two large holes in a door. 
So, you might be asking yourself when you might run into this? Consider:
Some doors are sold "un-handed" which means the right or left handed orientation is left to installation.
While other doors are installed and "handed", they aren't drilled as the locksets might be custom to the job or customer preference.
Finish Carpentry Tools: Power Tools
Using a Miter Saw to Cut Trim
Metabo HPT 10-Inch Miter Saw | Single Bevel |…
MOTOR: 15 Amp motor delivers high power for the toughest of cuts generating…
LIGHTWEIGHT: Only 24.2 lbs. to facilitate maneuverability and portability
MITER ANGLE RANGE: 0-52 degrees, to the right and left for increased…
BEVEL RANGE: 0-45 degrees, to the left with adjustable bevel stops for…
Last update on 2023-01-26 at 19:32 / Images from Amazon
Trimming involves cutting a lot of wood. And, as you'd expect, cutting wood ends to meet perfectly together takes a bit of planning and precise cuts.
Which is why you'll want to consider a miter saw that is top quality, has a solid fence and most importantly can be micro-adjusted to have perfect 45-degree angles.
Key Miter Saw Features to Look For
Blade size: a 10″ blade is minimum, and 12″ is best for larger crown molding.
Sliding vs. Fixed: if your projects will involve cutting boards or plywood over 6″ wide then opt for a sliding miter saw.
Bevels: a single bevel miter saw is cheaper as the head doesn't "tilt" from side to side. While a dual-bevel is used by professionals, you can by a $15-20 crown jig instead of spending double on a miter saw (we'll get to this jig later on the list).
Cordless nailers: Skip the Hose and Hassle of an Air Compressor
PORTER-CABLE 20V MAX* Cordless Brad Nailer Kit…
100% Battery Power Of The Cordless Brand Nailer Eliminates Need For…
Motor Design Of 18 Gauge Brad Nailer Provides Consistent Firing Power Into…
Multiple Tool-Free Settings Of The Battery Brad Nailer Provide Ease Of Use
Unit'S Lightweight And Optimal Center Of Graviy Provide User Comfort In…
Last update on 2023-01-26 at 09:23 / Images from Amazon
One thing you WON'T find on my list of finish carpentry tools is an air compressor. 
Because a cordless nailer is available for most modern lines of power tools there's no need to be dragging an air compressor around (and it's tangling, maddening hose) on the job. 
An Overlooked Favorite of Mine: The Trusty Belt Sander
Makita 9403 4″ x 24″ Belt Sander, Teal
Low noise (84dB) for operator comfort
4″ wide belt with a speed of 1,640 ft./min. for fast material removal
Labyrinth construction seals and protects motor and bearings from dust and…
Large front grip is positioned for operator comfort
Last update on 2023-01-26 at 13:36 / Images from Amazon
First time installing trim, installing cabinets or fitting your wood projects into a (seemingly) straight home?
Then, more than likely, you're in for a pretty rude awakening: nothing will be straight.
So how do you make your wood conform to the walls and floor? With a belt sander of course.
While I prefer a 4×24″ for the size of the platen, you might not need that size and a 3×18″ will work just fine. But whatever the case, if you have any sizable projects be sure to invest in a quality belt sander.
Finish Carpentry Tips and Tricks
While a topic of an entire article, there are some key interior carpentry tricks and supplies to consider:
Color Putty: I never install a kitchen or trim-work without a jar of this matched to the color(s) of my project. It's just too easy to hide all the mistakes. In fact, I've featured this in the cabinet installation tools guide as a key "tool".
General Finishes Urethane: After you've touched up your woodwork, a fast drying clear wood finish is a must.
Screwdriver trick: Have edges of baseboard that don't fully line-up? Run a screwdriver shank of the edges to "crush" the grain every-so-slightly and you'll hide most small gaps.
Frequently Asked Questions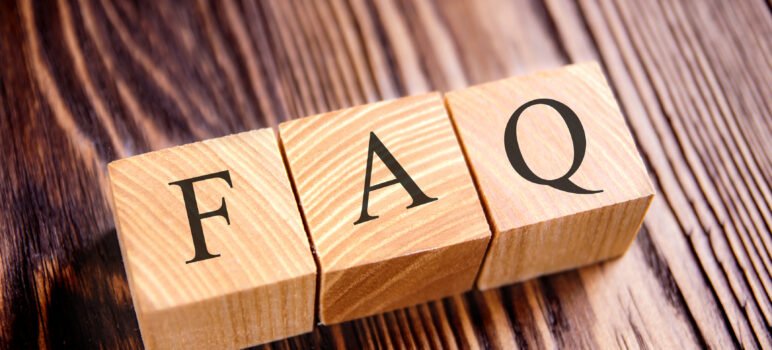 What tools does a finish carpenter need?
Installing wood in homes is all about measuring, cutting, fitting and hiding imperfections. While a finish carpenter can get by with basic tools the list usually involves a miter saw, marking tools, scribes, nail guns, belt sanders and a variety of measuring and smaller hand tools.
What does finish carpentry mean?
If you look at home construction and remodeling in three phases, you'll realize finish carpentry is last and hardest. First, rough construction involves building the frame of the house. Next comes carpentry tasks like interior walls and even flooring. And last comes finish carpentry that requires installing wood that will be seen when the job is done. Which makes it a perfectionists job.
Is carpentry hard on your body?
Absolutely, but it's dangers need to be weight against sedentary jobs that require sitting all day. While rough carpentry involves heavy lifting, finish carpentry and the tools used in this job are less likely to require heavy physical exertion.
While quite a few of the finish carpentry tools on this list are unique to installing trim, interior woodwork or cabinetry quite a few of them are re-usable for other home woodworking projects. 
So, if you're planning a remodel or installing shelving or cabinets you'll want to take a look at some of these tools to IMPROVE your project quality and REDUCE your time spent.
About the Author
Latest Posts
Eric has been a professional woodworker for over thirty years and has worked in small cabinet shops making everything from kitchen cabinets to hand-made furniture. Now working from a home woodworking shop Eric is sharing his passion for woodworking, tool advice and how-to knowledge from his Minnesota-based woodshop.