If you buy something through our links, this site might earn an affiliate commission. 
There are millions of kitchens with concealed hinges that aren't soft closing. But, almost all kitchens with soft closing doors can be upgraded to soft closing with simple tools and an inexpensive cabinet door damper. In this article learn how to stop your cabinet doors from slamming. 
With a cabinet damper available for around $5 per door, there's no reason to have slamming kitchen cabinets.
And, best of all, these dampers are easily installed by just about anyone with a screwdriver and cordless drill.
In this article we'll cover:
Best cabinet door dampers
How to install them
Tricks and tips for adjusting
Top Picks:
How a Cabinet Door Damper Works
So let's take a look first at how a cabinet door damper works.
Basically, a damper works like a small hydraulic ram that is compressed as the cabinet door closes and relaxed when the door opens. The best dampers have an adjustable mechanism that allows you to adjust the speed of the door closing by increasing the compression for heavy doors, or decreasing it for smaller and lighter doors.
Concerned you'll see the damper? Since they are installed in the upper hinge-side corner of your cabinets you won't notice them after installation. Or, at least I don't notice mine! 
As a cabinetmaker I've used hardware for decades. And Blum is an industry trusted name who makes everything from these dampers to high quality soft close drawer slides and more.
And after using these dampers they are the high quality I expect from Blum.  
Best Damper: Blum 971A For Face Frame or Frameless Cabinets
Last update on 2020-10-26 at 20:43 / Affiliate links / Images from Amazon Product Advertising API
The Blum cabinet door damper installs easily on both face frame and frameless cabinets with just one screw. And they adjust easily with a turn of a phillips screw.
Key features:
All metal construction
Simple adjustment with a Phillips screwdriver
Catches doors without bouncing
Wide range of adjustment for small to large doors
Includes offset adapter to position the damper further away from the hinge on small doors
PROS
Large damper
Easy to adjust
Includes an optional offset clip for improved adjustment
Blum brand (a leader in this type of hardware)
CONS
Slightly higher priced than competitor dampers
Other Cabinet Door Dampers I Considered
In your search for these soft close adapters you might find a damper for half the price. But did you know it might be half the size and made of plastic?  I thought I'd try one and immediately returned it.  
In the picture below you'll see the Blum on the top and a Rok soft close damper on the bottom. Sure, the smaller form factor and adjustment screw are tempting, but they didn't perform and I immediately returned the plastic devices.  
Also note the rounded head on the Blum offers a non-mar, large surface area to prevent door damage.
Lastly, I didn't purchase these but Grass has another damper on the market. Perhaps in a future update I'll try one of these out and report on it. But in the meantime I'm happy enough with the Blums to recommend these as a great solution.
Tools Needed to Install a Cabinet Door Damper
Fortunately you won't need many tools, but there are a few tools to possibly add to your order:
A compact cordless drill works best due to the 90-degree drilling and screw installation. Due to this, I recommend a small cordless drill.
A set of small drill bits for pilot holes
Phillips screwdriver
How to Install a Soft Close Cabinet Door Damper
Installing a soft close damper is one of the simplest projects for a kitchen. And, in just four easy steps you'll be able to install these in your cabinets:
Step 1 - Determine if a face frame partial overlay spacer is needed
If your cabinet doesn't have a face frame then skip to Step 2.
But, if your cabinet door hinges are attached to a (usually) 2″ wide wood frame and you are using the Blum damper you'll need to use the supplied spacer.
Step 2 - Drill a pilot hole for the damper installation screw
While you can risk inserting the included screw without a pilot hole I don't advise it. Instead, use a drill bit with a diameter that is the size of the screw shaft (not the threads).
Oh, and for frameless cabinets, follow the included instructions for best placement on your type of cabinet. I've installed fifty of these in the exact upper corner of my face frame cabinets.
To mark the location of the pilot hole simply place the damper, insert a screw and start the screw about 1/8″ of an inch. Then remove the damper and at the same angle as you started the screw (90-degrees in all directions, typically) drill the pilot hole as deep as the screw is long.
Step 3 - Install soft close cabinet door damper
With the pilot hole drilled the third step is to install the damper.
A few tips:
Set the clutch on your cordless drill to a light pressure. Because the goal is to not strip or break the damper screw.
If your drill is too big and you are having trouble with clearance simply turn it on it's side. Most cordless drills have a narrow side profile as speed controls are on top.
Install one damper first and experiment with subsequent ones to find what works best for your cabinets.
Step 4 - Adjust the damper to the door
After the damper is installed open and shut the cabinet door a few times. If the door closes too quickly then adjust the damper to have more closing force. But for smaller doors the damper may prevent the cabinet door from closing altogether. In this case simply adjust the damper for less pressure.
In my kitchen I have doors as small as 10″ wide by 14″ high and the Blum dampers have adjusted down to their weight.
Finally, with the Blum damper the only downside is you'll need a Phillips screwdriver to perform the adjustment. But, for upper cabinets this is also a benefit as you can reach most without a ladder. Don't be drawn into cheaper versions with a thumb screw adjustment. With my Blum dampers I have had to adjust just a handful over a decade of use.
Frequently Asked Questions for Soft Close Cabinet Door Dampers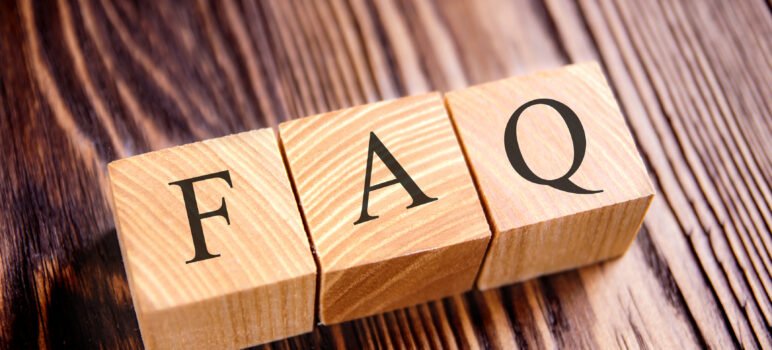 How many dampers do I need per cabinet door?​
You'll typically need only one damper per door unless you have an exceptionally heavy and tall door. And, in my kitchen I have heavy cherry doors 18″ wide by 42″ tall and one Blum damper has worked just fine.
Will a slow close adapter work on any type of door?​
These dampers are built to be universal for cabinets where the hinge is fully concealed. And this includes both face frame and frameless construction. However, if you have a surface mounted hinge these *might* work for your doors and the best way to find out is purchasing one to see if it will work.
How do you adjust soft close dampers?​
Most soft close adapters have a screw that can be used to set the tension of the fluid damper that controls it's action. This is often required for smaller and larger doors to precisely control the speed and closing action of the door.