Beginner wood carving projects are all about progression. While this hobby is low cost to start, the first few projects will decide your enjoyment. So, rather than start with complex designs, in this article we'll show you a series of projects that become harder and more challenging to develop your skills.
Wood Carving For Beginners
First, cabinet and furniture makers are looking for clean lines, 90-degree angles and a smooth finish.
But wood carving is different.
Taking a project into three dimensions requires an artistic touch, a good eye and lots of patience.
Which is why starting out with a simple project will hone your skills, let you determine what tools work best for what cuts and minimize wasted wood and frustration.
First Things First: Hone Up On Technique
Shown: No products found.
Every type of woodworking project has a certain skill and technique to it.  And with wood carving it is important to:
Understand wood selection
Know the types of carving knives and tools
Use wood grain in your favor
Select projects suited to your skill level
Understand finish techniques for curved surfaces
Which means spending time being a student of this trade before just diving in and tackling your first masterpiece.
It is the obvious danger with woodcarving: slicing, stabbing or poking a finger and causing not only pain but thousands of dollars worth of bills. 
The solution? Look for safety supplies like Beavercrafts innovative tape or gloves that will give some level of protection (there is no 100% solution, so cut carefully).
Other safety solutions include:
Wood vises to hold workpieces
Bench clamps
Making sure your tools are sharp (like knives, a dull tool is more dangerous)
Beginner Woodcarving Projects You Can Make In A Few Hours
First, when starting out plan to make a dozen or so different types of beginner carvings. No single project will allow you to master your skills. And a progression from simple to complex and mix in skills is always advised.
And don't plan your first few finished carvings will be used in the house, gifted or even make its way past the scrap pile. Because wood carving is economical to start, a few mistakes are learnings.
Beginner Wood Bird Carving
Beginning to carve wood is a commitment to progressing from simple projects to, well, more simple projects. And then, when done with those, try other styles of basic wood carving.
With wood carving demanding attention to balance, one of the best projects is to make a simple bird, like shown above, that will allow you to learn basic shaping and forming techniques.
Steps involved:
Block layout to rough dimensions of the bird
Cut the overall shape on a bandsaw
Use your tools to create the level of detail you are comfortable with
Mount the wire feet
Distress, paint or finish
Beginner Carving Wood Project: Spoon
A wood spoon is easily in the top three wood carving projects for beginners.
Not only is this an easy project, it is a project you can use when done and remind yourself (or others) that your hobby is producing something useful.
Key considerations:
Start with pre-bought wood spoon blanks. Basswood is easiest to carve, but a hardwood will last longer.
Be sure to use protective gloves, tape or other finger saving devices
Follow a template and instruction guide (many are available online)
Lastly, if done right, this IS one of the few projects you can plan to use. Finish sanding either by hand or a
wood sander
and use a non-toxic wood finish to complete your project.
Not all entry-level carving projects require the whole project to be carved. And that makes a combination project like a simple wheeled bunny an attractive option to carve the face and ears. But make the rest of the project using standard woodworking methods.
Or, embellish the body and "wheels" with carving designs of your choosing.
Beginner Wood Horse Carving
Moving towards more complex projects that balance complexity with fit-and-finish a wooden horse with a "rough" finish is a good start. 
Noting that not all lines and joints need to be one piece, as shown above with the head and legs separated. By starting with a rougher finish you can focus on technique and use basic wood joinery to connect pieces.
With a simple piece of round stock and a starter kit available online a wood pipe offers a simple project with usable results.
Not sure you want to tackle a finished pipe end first? Practice using a drilled-out test piece and work your way towards a finished design.
Bear and Man Wood Carving
After making a few projects, getting confident with shapes and designs that stepping into more advanced figures and even working models is next.
The above bear and man carving uses a simple sliding action to animate two basic carvings. 
Detailed Carved Wooden Bird
While a basic wood bird carving starts with little detail, as you learn how to use your carving knives to create detail then advancing to create life-like detail is next.
And, keeping ambition in check, you can choose to keep some components of the design thick and blocky (as shown above) and highlight the detail in the head.
In some cultures, frogs are a symbol of prosperity. But they also make for great carving projects as their body shape closely resembles a square. And, being easy to carve, can be made in sets that can be stained or finished and gifted.
Eyes? Simple. Body shape? Easy as well. 
Basic Relief Wood Carving Projects
Attempting to carve a block of wood into a balanced, three dimensional masterpiece is a tough task. Not only does the carver need to balance wood removal, but symmetry between left and right hand and front to back all must be well designed.
Which is where a form of three-dimensional wood carving comes in called relief wood carving.
This style of carving uses cuts into a flat piece of wood to form shapes, curves and even letters.  
Beginner Relief Wood Carving: Flower Petals
This entry level carving project combines many layers of flat wood into one and allows for adjusting your carving tasks.
Basic steps to this carving:
Choose a thicker base wood
Add three to five layers of thinner wood
Layout the flower petals and trim to rough shape on a bandsaw
Glue and clamp the layers
Use your carving tools to soften the edges and form the wood to appear as one
Remember to align the wood grains so they all flow the same direction.
Wood Trim Carvings For Fireplaces and Furniture
Even basic relief carvings can add a lot of appeal to furniture, fireplace mantels and even cabinetry.
These carvings can range from simple designs to more complex leaf patterns (as shown). And with easy layout and focus on vertical depth  they help teach the more advanced concepts of balance.
Key steps:
Choose a wood that is easy to carve with. For this beginner wood carving project, a painted project that allows for soft wood is best
Start with a sacrificial piece of wood and rough cut the major features
Find a layout or draw one (folding in half to create a left/right pattern)
Start with a sacrificial piece of wood and rough cut the major features
Test the grain and how it reacts to your carving tools on your test piece
Then move onto a finished piece and start carving
Larger Wood Relief Carvings: A Seahorse
While this project could be just about any animal, choosing a larger relief project that doesn't have a left, right, up or down has its advantages:
Beginners to wood carving have a lot to worry about, and layout complexity should be minimized
A bandsaw can be used to make most of the layout
This style of carving allows practice on almost all styles of carving and use of many carving tools
Intermediate Relief Carving
While the first two projects focused on cutting the wood and then carving, another style is to cut into the face of the wood.
As a more pure form of relief carving, any figure or shape can be carved to "rise out" of the wood. While this type of carving requires a lot of wood removal that is also a chance to learn how to use the tools.
And, with depth comes ability to hide beginner mistakes like errant cuts by simply going a bit deeper. Just be sure to choose a soft wood that can be carved with or against the grain.
Intricate Beginner Wood Carving Projects
Realizing that wood carving isn't simply one beginner project and done is the first step on a carvers journey.
While sampling a number of projects is a must, eventually your skills and projects will start to advance.
And so too will your choice of projects.
In this section we'll take a look at projects that require symmetry and layout that are a must to master before tackling intermediate level projects.
Enhance Wood Projects With Basic Carvings (Carved Legs)
For woodworkers that are used to building furniture the progression into carving wood is an obvious choice. 
First, as you know, the bandsaw will setup a lot of the curves and outlines. Following that, simply start with laying out basic lines and curved patterns that stick to the grains direction. 
Beginning to Learn Symmetrical Carvings and Layouts
To make any sport or hobby enjoyable a progression from basic skills to next level skills is a must. For example, general woodworking usually starts with building a shelf, nightstand or other basic project.
But as general woodworking progresses so too does the project, and soon a woodworker is turning to making shaker doors and dovetail drawers.
With wood carving that same progression takes place. And, in for this project, complex symmetrical carvings that require mirroring layouts or repeating patterns are a must.
Fortunately, for wood carving the size of the wood allows for many trial and error projects at a relatively simple cost.
After spending time on multiple beginner wood carvings then moving into wood corbels, dentil moulding or other enrichments is where your carving hobby may take you.
With a move to more intermediate projects, remember to upgrade your tools as you go:
Carving tool sharpeners
Bandsaws if you didn't start with one
Protective handwear
Wood vises to hold complex figures
Wood hold-downs
Intermediate Wood Carvings
After months of beginner wood carvings you'll want to start tackling more complex projects. For example, the carved owl above features multi-dimensional carving technique that requires cutting and re-gluing the shape. 
How to Take Your Entry Level Wood Carving To The Next Level
Beginning to learn wood carving isn't just picking the right projects. There are techniques, tools and supplies that will make your projects more enjoyable.
Understand Wood Grain and How To Use It
For traditional woodworking most woodworkers know that grain is both their friend and enemy.
Cutting wood across the grain in many projects tests expensive carbide saw blades.
And in wood carving it is no different. Which means following these basics is a must:
Choose carving-friendly woods like basswood, black walnut, aspen and butternut
Take advantage of the grain during layouts, using the horse head example above as an advanced example
Keep your tools sharp
When starting out with a hobby it is tempting to "test the waters" and go with inexpensive tools.
But this decision can prevent you from not only making the carvings you want, but from enjoying carving enough to continue.
Instead, look for tools that:
Come from top brands like Beavercraft
Have all of the key carving tools such as a whittling, roughing, chip carving and spoon knives
Include a leather strop and pouch
Frequently Asked Questions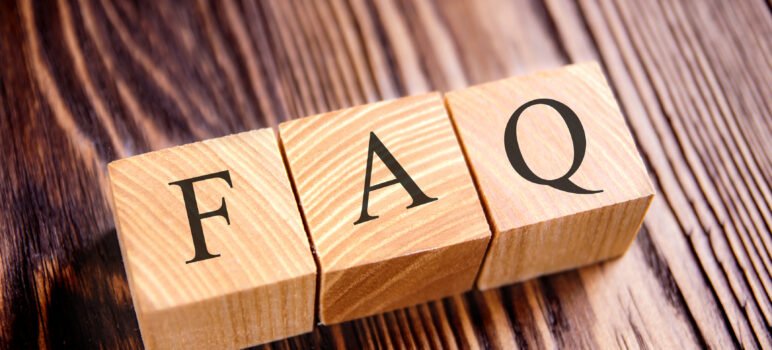 What should I carve as a beginner?
Wood carving as a beginner should always start with a dozen or more basic projects that teach the fundamentals. Learn how to use a whittling knife, gouges, shape symmetry and how to work around wood grain is a must. Like all woodworking a progression from simple to complex is a must.
What wood is good for beginning carving?
The easiest wood to carve is basswood. This lightweight species is soft, forgiving and allows for learning technique without struggling against harder grained woods like maple.
Is walnut a good wood for carving?
Walnut is one of the popular species of wood for carving because it has a consistent grain pattern, is easier to carve against the grain and has a middle-of-the-road density. It is best, though, for projects after you've had a few months of experience.