Finding the best exotic wood scraps for sale can be a challenge. Perhaps you want just a specific species like Purpleheart? Or maybe you're trying to find the best deal (and reviews) on a box of scraps to avoid surprises?  We'll help answer these questions and more in this exotic wood scrap buying guide.

As you know, exotic woods are expensive. 
And while exotic simply means "imported" – hopefully sustainably – their price is higher with shipping.
Which makes finding even exotic wood scraps a little more difficult than searching for domestic wood. 
Which makes buying exotic wood scraps online an appealing option to get a variety of woods at a low price. 
In this article we'll help you:
Locate exotic wood scraps for sale
Also, introduce you to exotic wood scrap boxes
And include buying tips and useful information on exotic woods
Exotic hardwood assortment:
Last updated on 2023-01-26 at 21:25 // Source: Amazon Affiliates
What are Exotic Wood Scraps?
First, exotic wood generally refer to woods that are found outside of your country. For example, in the USA woods from South America are generally referred to as "exotic". 
So why is exotic wood sought after? 
Well, a few reasons:
Hardness
Variety of color
Grain patterns
Moisture resistance (eg. Ipe)
Exotic wood scraps, then, are cutoff from larger pieces of board. A number of large wood processors, like Bell Forest Products, collect the cutoffs from exotic lumber that runs through their mills and sells them.
Finding Exotic Wood Scraps for Sale - 3 Tricks
We briefly mentioned one of the harder ways to find unique or high value scraps is in a physical store (especially one that sells pen blanks).
So where else can you look?
Here are 3 tips to finding scraps:
Amazon has a huge variety of exotic wood scraps (Amazon), veneers and yes, even pen blanks.
And this one surprised me, but Etsy has a great variety of scraps to choose from.
Lastly, a few large online stores like Bell Forest Products and Woodcraft are well stocked with wood scraps
Not finding what you need? Then Rockler or a local hardwood dealer near you is always an option. 
Finding Exotic Wood Scraps For Sale
Exotic Wood Pieces from Amazon
Last update on 2023-01-26 at 11:54 / Images from Amazon
While some online orders of exotic wood scraps can be a surprise, this economy priced package will give you predictability with species like Padauk, Zebrawood and others.
And, you'll have guaranteed sizes of 3/4″ x 2″ x 12″ that you can plan projects to.
Amazon "Big box of exotic wood scraps"
Last update on 2023-01-26 at 12:34 / Images from Amazon
Finding specific species of exotic wood scraps can be an undertaking. If you're more interested in variety of wood, and less focused on species, you'll find this sample box is worth looking at. 
Contains:
10 Pound Box of Scraps
Box size: 12.30 x 9.40 x 6.60 inches
Variety of species from Ebony, Cocobolo, Zebrawood, Lignum Vitae and more
Maragos Wood Zebrawood - Exotic wood for knife handles
Last update on 2023-01-26 at 18:24 / Images from Amazon
Looking for something unique to use on a small project? An exotic wood that is book matched offers a distinct look at an affordable price.
Crosscut Zebrawood

Wood Scale 3/8″ X 2″ X 5″ 

Great for Knife Making

Bookmatched
Last update on 2023-01-26 at 18:24 / Images from Amazon
With not all exotic scraps can be ordered of a specific species, but rather than ordering scraps you can buy species-specific wood to match to your project needs.
Purple Heart

Four pieces

3/4″ x 2″ x 12″
Exotic Wood Pen Blanks 12-Pack: Bloodwood, Mexican…
GET YOUR PROJECT STARTED: 12-piece variety pen blank pack, 3 of…
QUALITY: End and side finishes are tablesaw, planer or jointer surfaces….
PERFECT GIFT: Great for crafting exotic wood pens and project kits for…
CRAFT GORGEOUS PENS: Earlywood Pen Blanks are hardwood solid wood blanks…
Last update on 2023-01-26 at 12:34 / Images from Amazon
Mixed species of:
Purple Heart
Zebrawood
Walnut
Padauk
Sapele
Purchasing Considerations for Exotic Wood Scraps
To help your search for exotic wood scraps for sale there are a few other considerations you should make.
While exotic wood scraps are by definition a great way to maximize every inch of the board, it's worth keeping conservation in mind.
And the best way to support that is by purchasing your scraps from reputable wood dealers. For example, the following all use sustainable practices:
Wonder if it's every enforced? Well, you've probably heard of Lumber Liquidators. In 2015 they paid $13M in fines for importing hardwood from China that was sourced from eastern Russia in the habitat of the last remaining Siberian tigers.
Good reason to purchase your lumber from a trusted source, huh?
Check reviews before you buy
The great thing about sources like Amazon is the reviews keep the suppliers honest and producing a quality product. Or it should.
And remember, check your expectations when you're purchasing a uniquely "variable" item. Due to the nature of scrap wood there are very few purchases where you're taking a bit of a roll of the dice:
Did a piece of wood arrive in a box that was split? Well, it could have been into two smaller pieces.
Didn't get a larger 2×2″ block? Maybe that days scraps didn't deal in 8/4 lumber.
Wanted a different species or specific species? Well, consider buying a smaller board of what you wanted instead.
In many ways an exotic wood scrap box is a little like a gift box. Besides, you might get more than you hoped for.
Buying a surprise vs. buying a species
Unless you head to a local hardwood supplier the odds of buying a scrap box with your species are, as we've touched on, maybe 50/50.
And as you consider purchasing a specific piece from a local supplier remember they likely have it bar-coded and tagged with a price that might just surprise you. Because these retailers know a small scrap can be cut into say six pens they are going to prevent a low priced scrap bin from ruining their margins on other wood products.
Heck, I've done this myself when I've seen $1 a stick hardwoods go on sale. I bought the bin and saved a ton versus even traditional US-based hardwoods. But I didn't see them do that again.
Frequently Asked Questions for Exotic Wood Scraps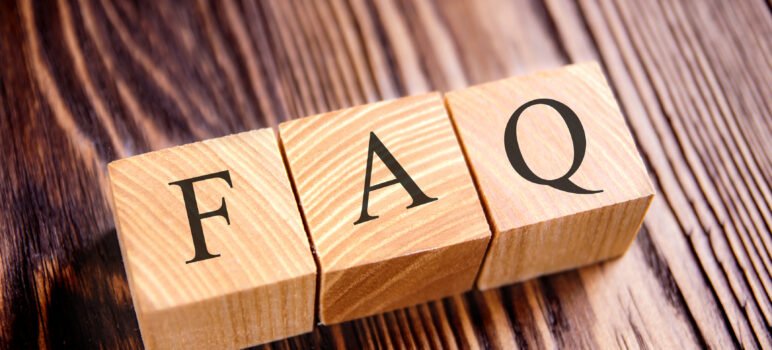 What are some exotic woods?​
Five of the most popular exotic woods are Mahogany, Canary Wood, Jarrah, Bamboo and Ebony. And the list continues from there with fancy colored wood like Purple Heart, dense Ipe used for exterior walk ways, and even Cucumbertree.
Is bamboo an exotic hardwood?​
Yes. And due to it's extremely fast growth it's a sustainable alternative to slow maturing woods like Ebony.
Why are some exotic scraps sold by the pound?​
With every other wood purchase sold by the linear board foot or board foot what's special about the scraps? First, consider that scraps are exactly that. With no two pieces the same size it's a math mensa puzzle to piece together a box that's say exactly 5 board feet. And second, time is money. Consider how easy it is to put a box on a scale next to a scrap pile of exotic wood and fill the box with an experts judgement of a fair deal.
What can I make from exotic hardwood scraps?
If you're looking to buy exotic hardwood scraps then chances are you have one project in mind. But, when that box of scraps arrives you'll likely wonder what else you can do with them?
Here's a list of popular exotic wood projects:
Make new file handles for your tools
Wooden coasters with waterproof finishes
Cutting board
Inlays in larger projects such as jewelry boxes
What's the best way to cut exotic wood scraps?
Now this is one of the tricky parts of dealing with scraps. Because of their size you aren't going to tackle cutting them with a table saw or miter saw.
Here's a few possible tools to consider:
A bandsaw can split smaller  pieces with greater control
Scroll saw
Oscillating multi-tool for making small cutoffs
Jigsaw
With safety first it's up to you on the size of piece and the saw in question.
Summary - Exotic Hardwood Scraps for Sale
So now you know where I would look first for scraps, and with the guide to local hardwood you'll be able to find suppliers in your area. Finally, my last trick is to look up a local woodworkers guild as they are (literally) masters at wood purchasing. And link to local exotic wood suppliers on their websites.
Last update on 2023-01-13 at 22:20 / Images from Amazon
About the Author
Latest Posts
Eric has been a professional woodworker for over thirty years and has worked in small cabinet shops making everything from kitchen cabinets to hand-made furniture. Now working from a home woodworking shop Eric is sharing his passion for woodworking, tool advice and how-to knowledge from his Minnesota-based woodshop.